Downside Starting To Take Shape
With the moderately higher high seen in the Russell and SPX, we again have the potential for a completed upside pattern. What's more is that we also have a completed 5 waves down off those highs. With that being the case, for those that have followed me for some time know, I am now looking for a corrective retrace, which is followed by a break down of the low for the initial 5 wave decline to signal a potential trend change.
Our initial support is 1998-2004SPX and then the 1968/72SPX region.
So, with a potential downside set up in place, we now need to see follow through. But, something of which I want you to take note is that seeing the initial 5 wave down move off the high keeps the door open for the bigger c-wave down to lower lows in the market, below the August lows.
Furthermore, also take note that the GDX and the USO have both made what seems to be 5 waves down off their respective highs as well, which also supports my long time perspective that all risk assets may bottom together after the next decline.
But, I want to reiterate, to confirm this downside set up, we still need a corrective retrace, followed by a break down of the 5 wave low. Until that happens, there is still some upside potential, as noted by the alt iv in yellow on the 5 min chart.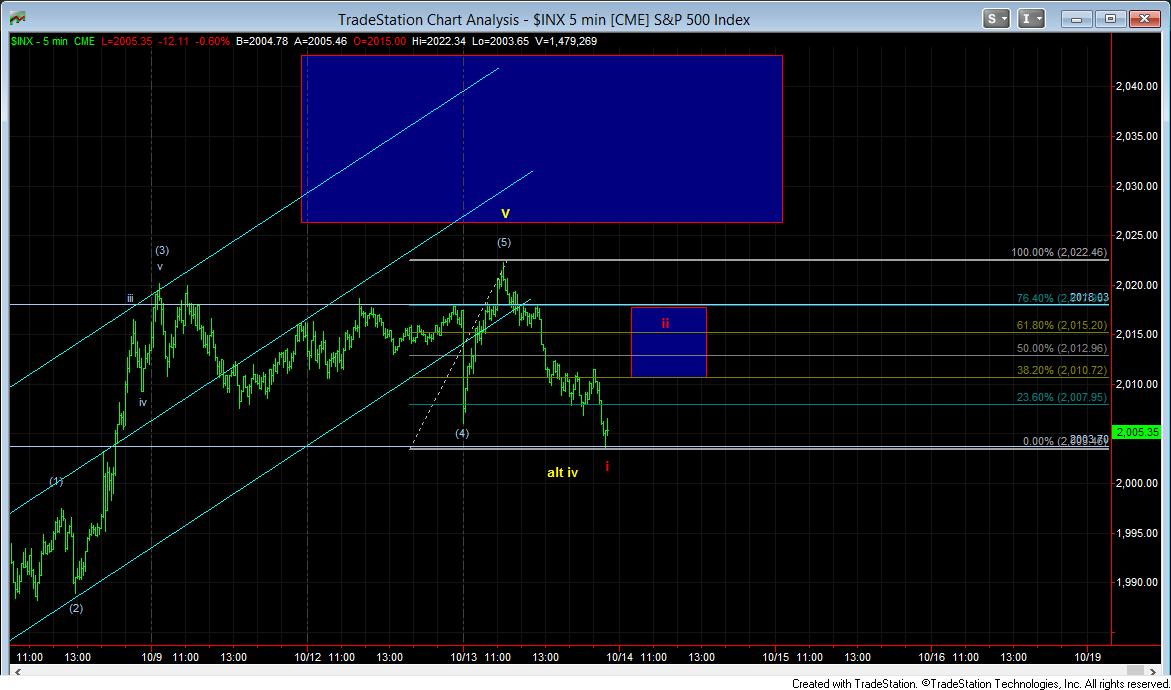 5minSPX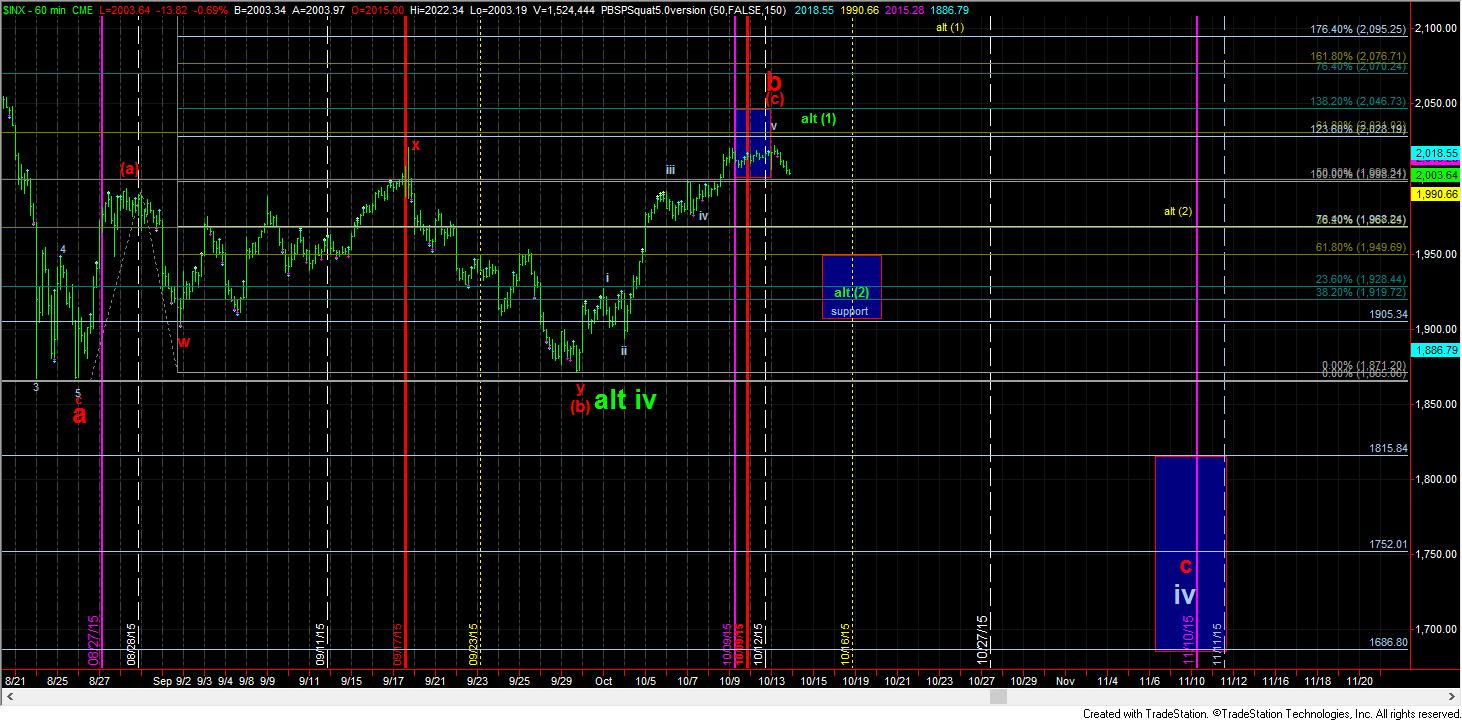 1turnchart