Downside Follow Through - Market Analysis for Nov 23rd, 2020
This is the downside follow through I was expecting based upon the micro (i)(ii) set up I noted over the weekend in GDX. At this point in time, the 35 region is our micro resistance, and I am looking for waves (iii) (iv) and (v) to take shape below that resistance.
The next time we see an impulsive move back up through 35.25 will be a very initial indication of a potential bottom in GDX. Until then, pressure will remain down, as I am not sure how deep this wave (iii) will extend in what may be a capitulation drop.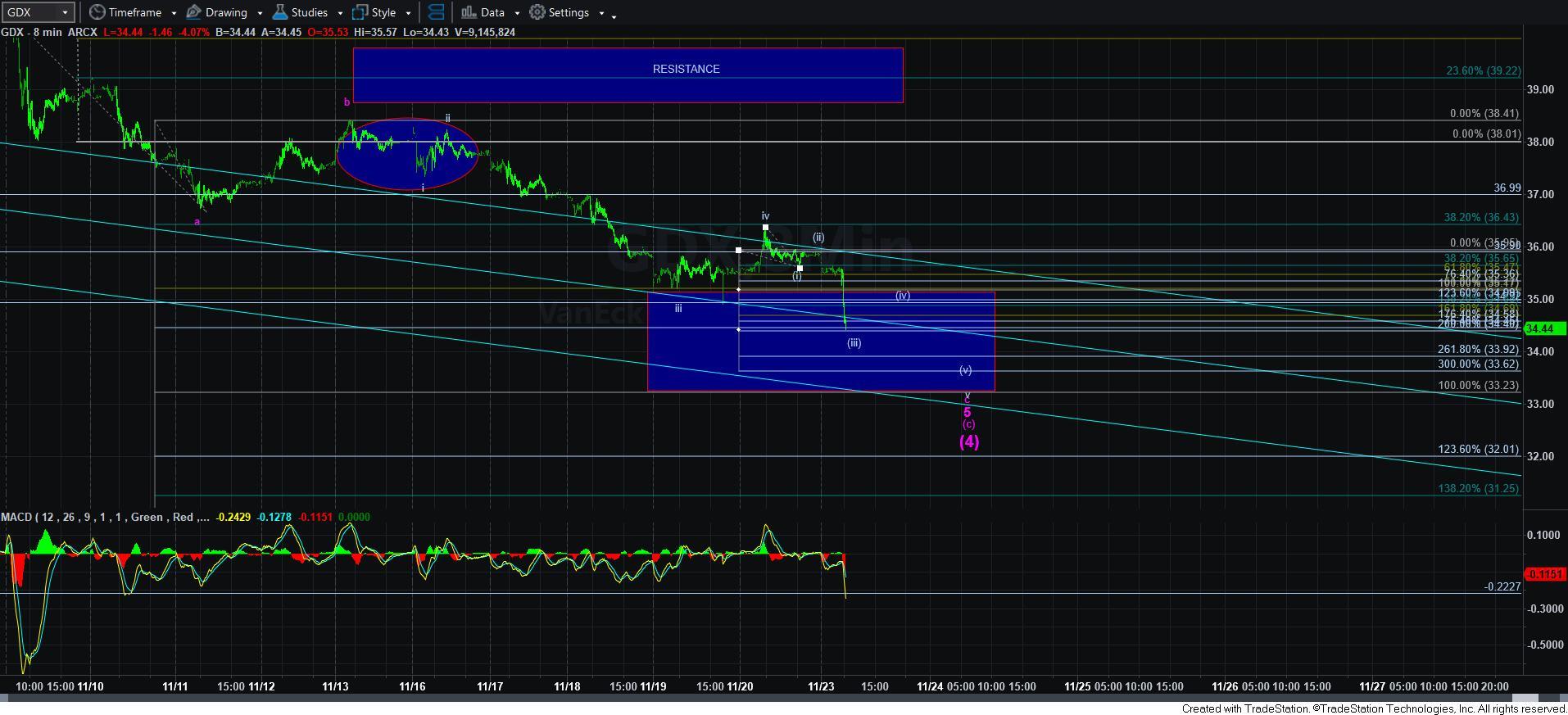 GDX8min