Door Opened for VXX Move Up
With the iPath Series B S&P 500 VIX Short-Term Futures ETN (VXX) breaking back up over the previous high, the door has been opened to this seeing more of a direct path up towards the 28.72-32.90 zone.
That said, we still would need to break through the 26.87 high to trigger the next leg up. As long as that level holds we still could be in a wave (b) as part of an expanded wave (b) although it's very tough to rely on this with any kind of confidence.
So, for that reason, unless this gets back under the 22.71 low, this is still in a very precarious spot and caution is still very much warranted.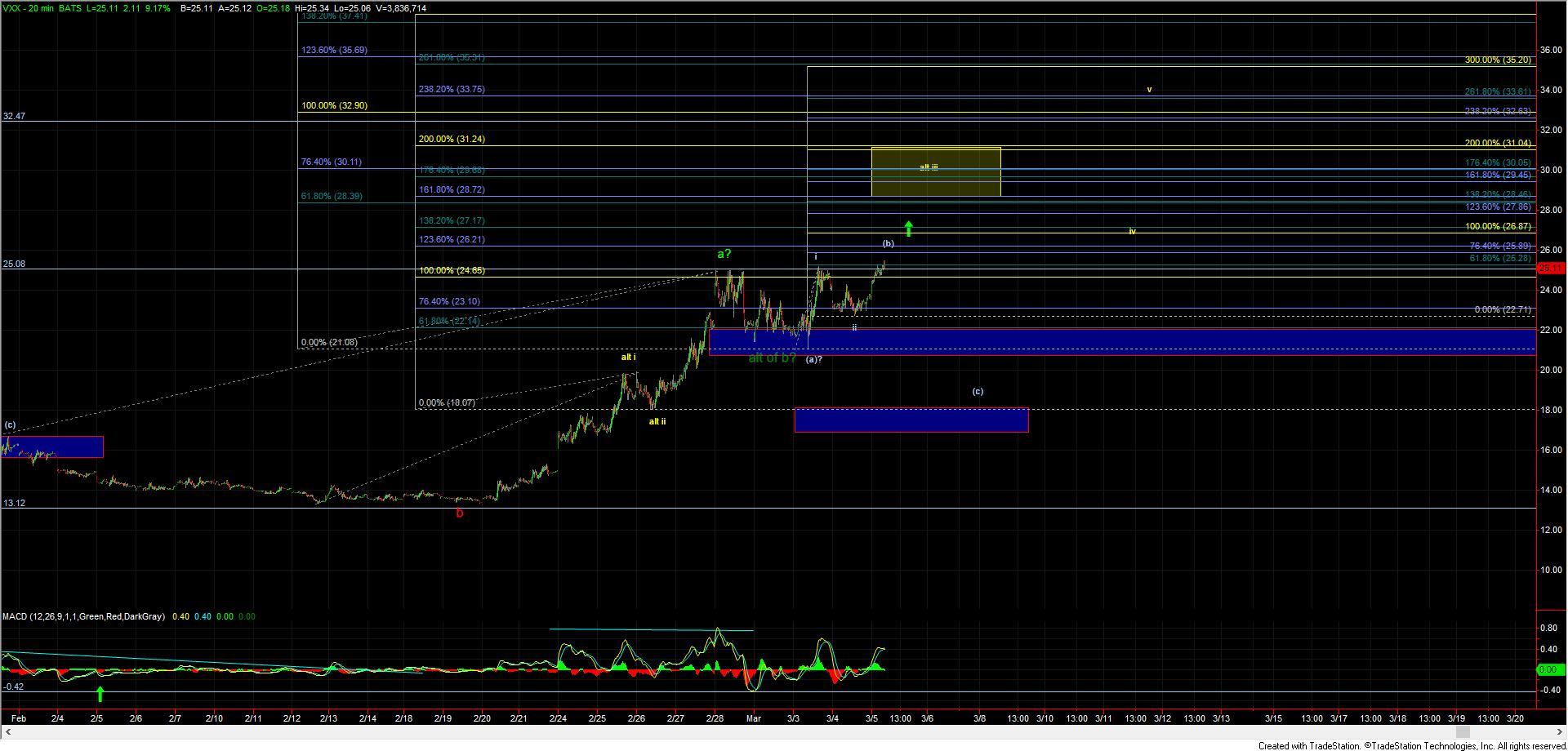 VXX 20