As Thomas Paine wrote: "These are the days that try men's souls." And, there can be no better quote regarding how investors should approach the metals market.
Yesterday, someone told me that this metals action has just been too hard to deal with. I truly understand that, as this pullback has taken longer and has gone deeper than I had initially expected. Yet, just about every pullback we have seen in the metals complex since the 2015 bottom has been an excruciatingly long grind which has made many simply abandon the complex.
But, I am here to urge you this evening to not give up. The ideal set up that I have been outlining for months has finally arrived. You see, both the GDX and GLD have strong potential to see lower lows, but more so in the GLD. However, that lower low will likely be supported by positive divergence on the daily chart, which signals a major bottom is likely at hand. So, I view this current drop here, and into lower lows as a major buying opportunity. In fact, there is potential that GDX may not even see that lower low, as the divergence that has developed on its daily chart often portends a strong reversal to the upside.
Unfortunately, due to the overlapping and uncertain structure of the decline we have been dealing with in the complex, I really do not have a highly reliable count which I can apply to this pullback. For this reason, I cannot provide you with a high probability level at which I can expect the turn. What I can say is that we often see a spike down followed by a strong reversal in an initial 5-wave structure to signal that the bottom has indeed been struck. So, its time to remain on your toes.
Again, the purpose of this update is to provide you with more of a pep talk than any detailed analysis on the complex. The fact that we are testing the prior lows with the major divergence being evident in the daily MACD is a strong indication that a reversal will be seen which will likely stick this time. The market has been quite stretched to the downside and everyone has either given up on the complex or simply does not care anymore. So, as I started this update, these are indeed the days that try men's soul, and if you are able to maintain a bit more patience, I think you will likely be rewarded in 2021 once we finally strike this bottom for which we have an ideal technical set up. But, this is likely a buying opportunity for those that are still interested in the complex.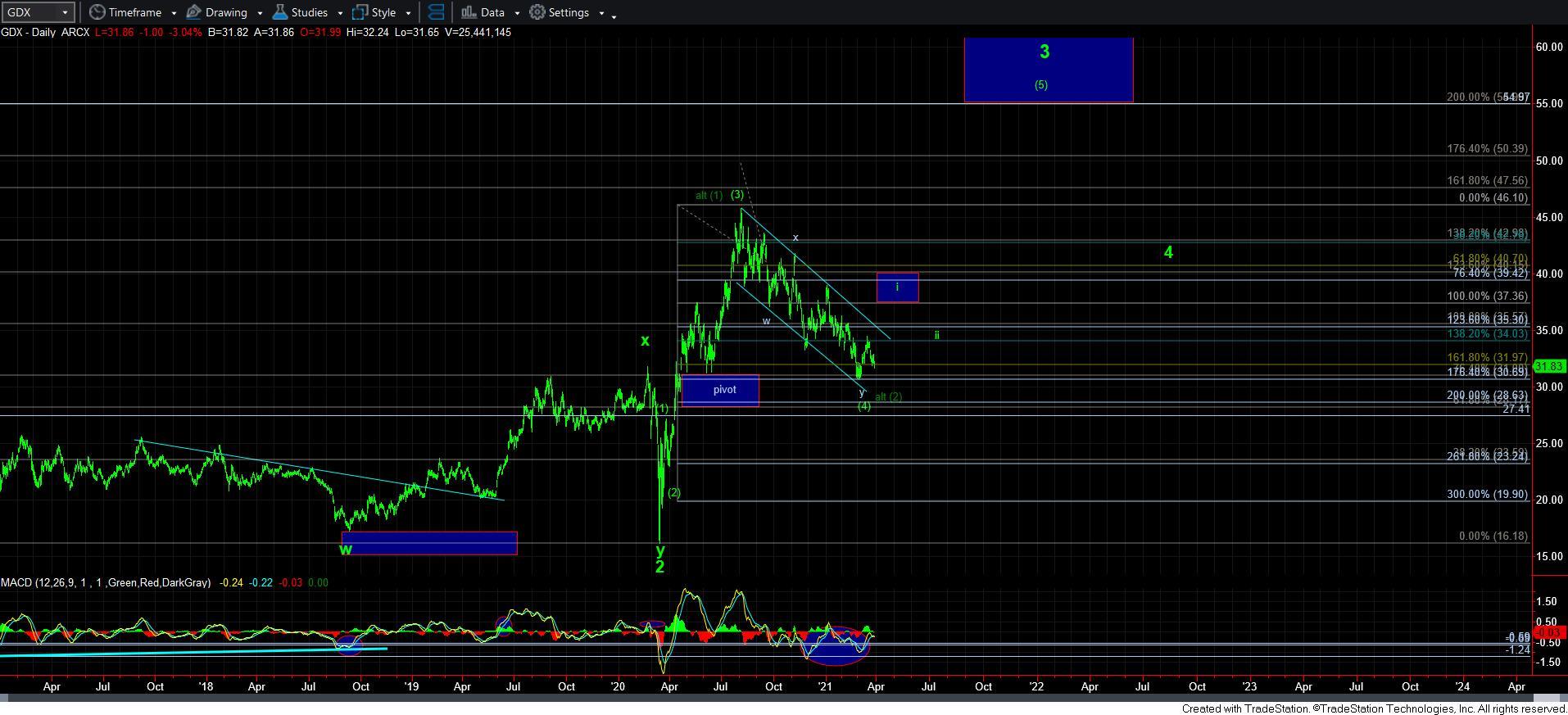 GDXdaily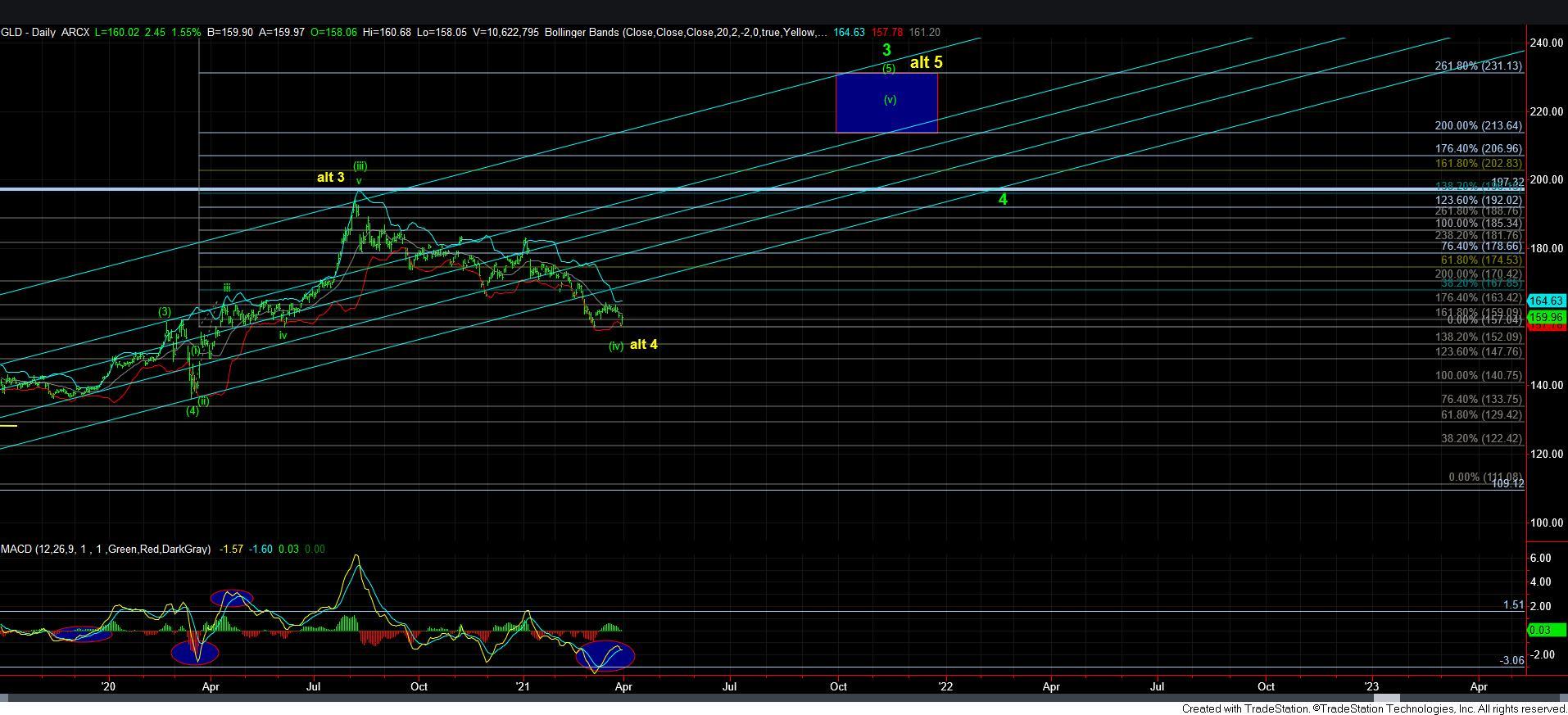 GLDdaily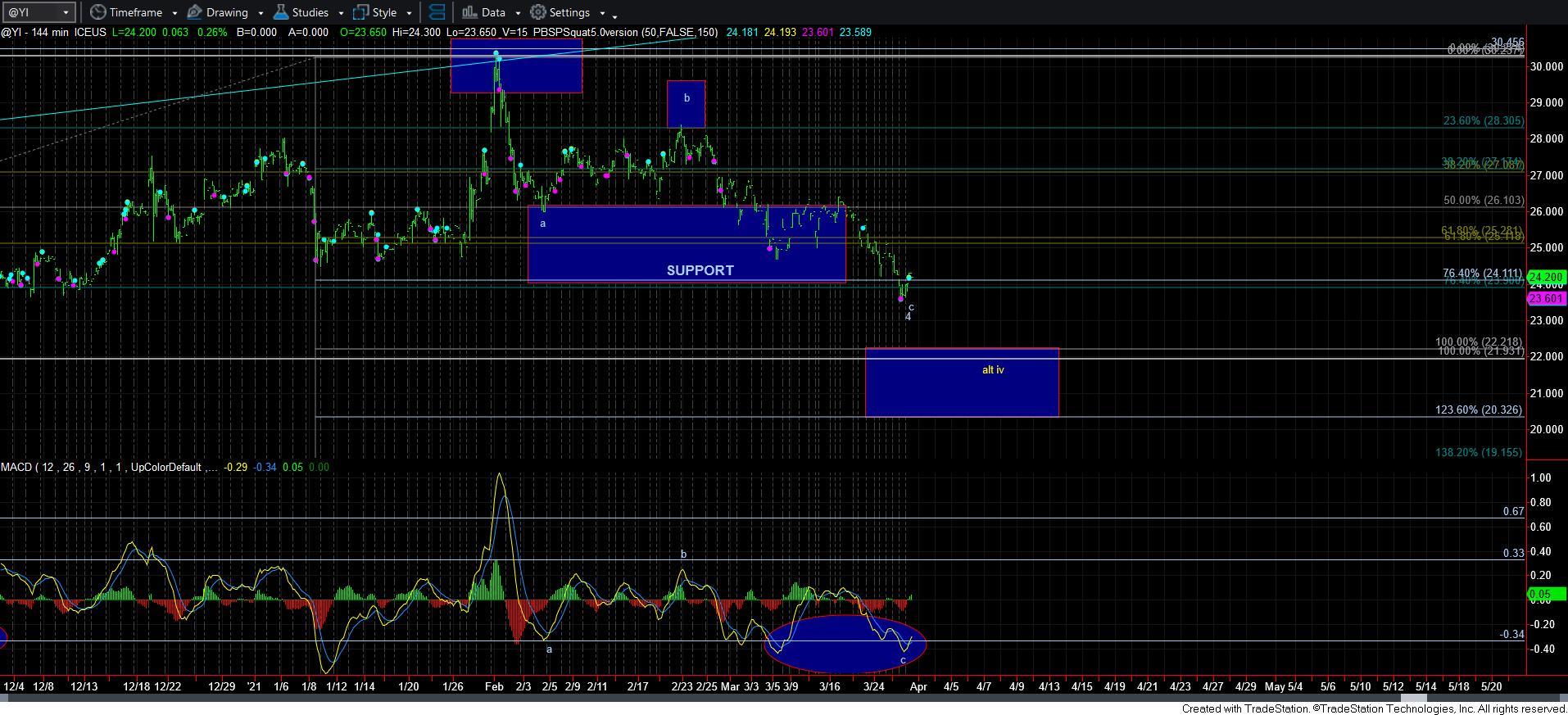 silver144min