Dollar Rally Continues - Market Analysis for Dec 9th, 2017
Several weeks ago, we set a downside target in the DXY where I expected to find support and begin a rally within a larger degree corrective pattern. Thus far, the market has held this support, and we have continued higher this past week.
Ideally, this segment of the rally should take us over the 96 region. However, because I view us as being within a larger degree b-wave, I recognize that it can take many unexpected twists and turns before we reach our 100 region target. Remember, corrective waves are the more variable structures within the Elliott Wave pattern, so we sometimes have to expect the unexpected through their movements.
For this reason, I have added a higher support region on the attached 21-minute chart between 93.10-93.50. As long as this support continues to hold, we can maintain our view for immediate higher levels towards the 96+ region. Yet, a break down below this region would suggest that a more complex structure will likely take shape.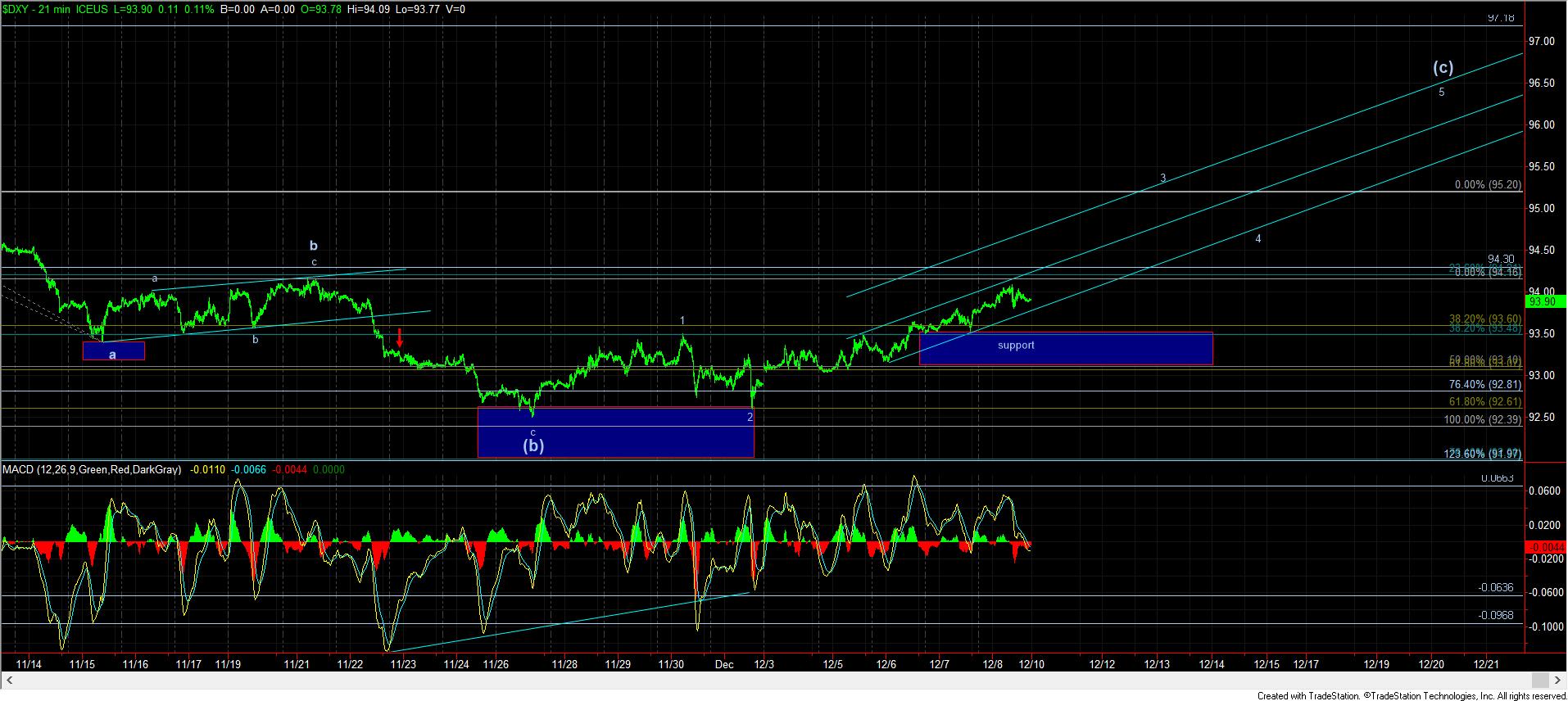 DXY21min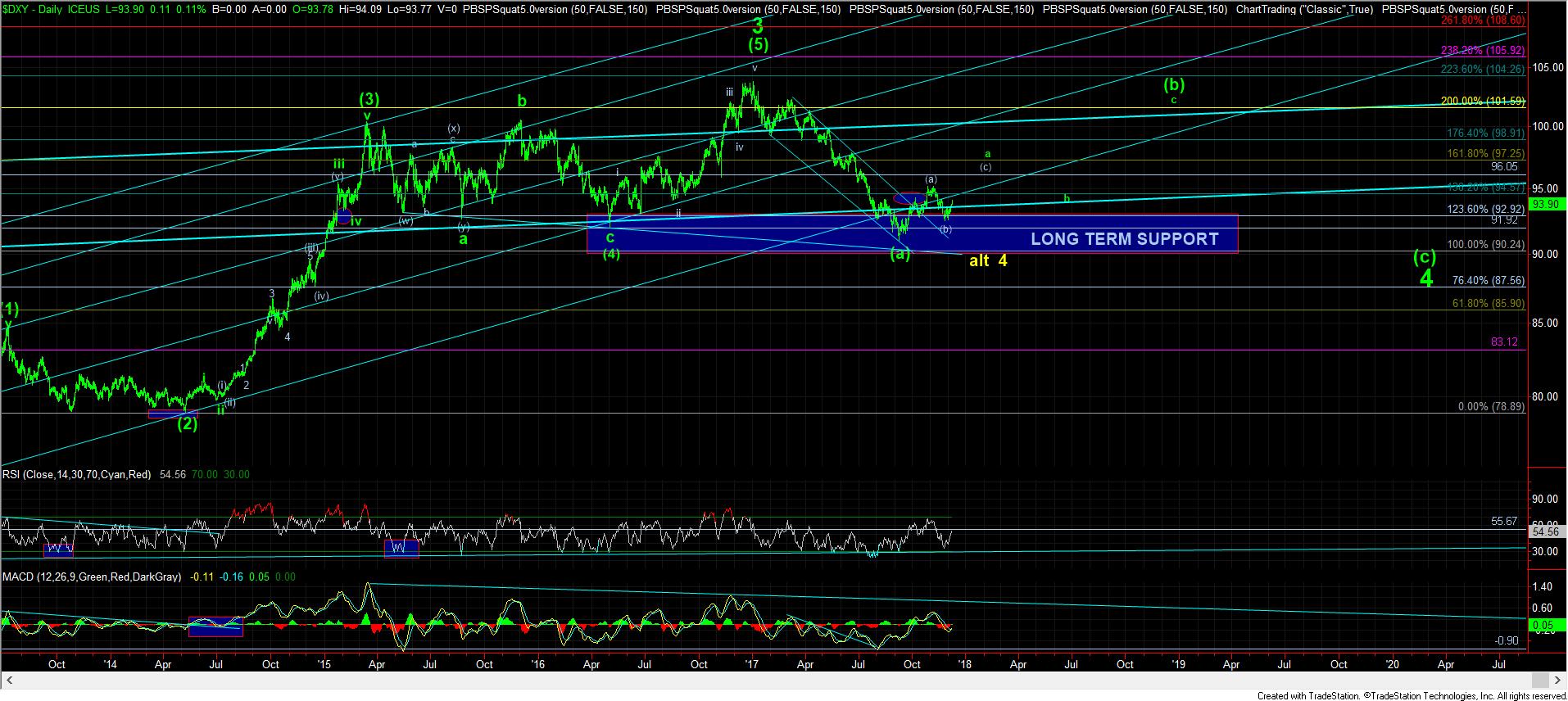 DXY - Daily