There is a Pirate Ninja setup for (another) blue (c) wave of alt circle ii off the 2617 low this morning. It targets 2720 region for the 61.8% retrace of the entire drop from 2812.50. It is CRUCIAL to note that an 3 wave move up from 2583 can already count as complete/truncated as circle ii and EVEN as (ii) of circle iii down. The risk of failure to follow through w/ this measured move target is HIGH as is the risk of more immediate breaks of support and/or gaps down. MANY individual charts are set up VERY bearishly, the futures contract is rolling to March, liquidity is low and complacency is high, we are well under the GT Level and VIX/VXX look poised to crash the party...
So DO NOT rely heavily on a blue (c) wave reaching its target.
Also IF it were to play out it EASILY MORPHS into an ED and takes the better part of the remaining trading days in 2018 and chops up many traders along the way.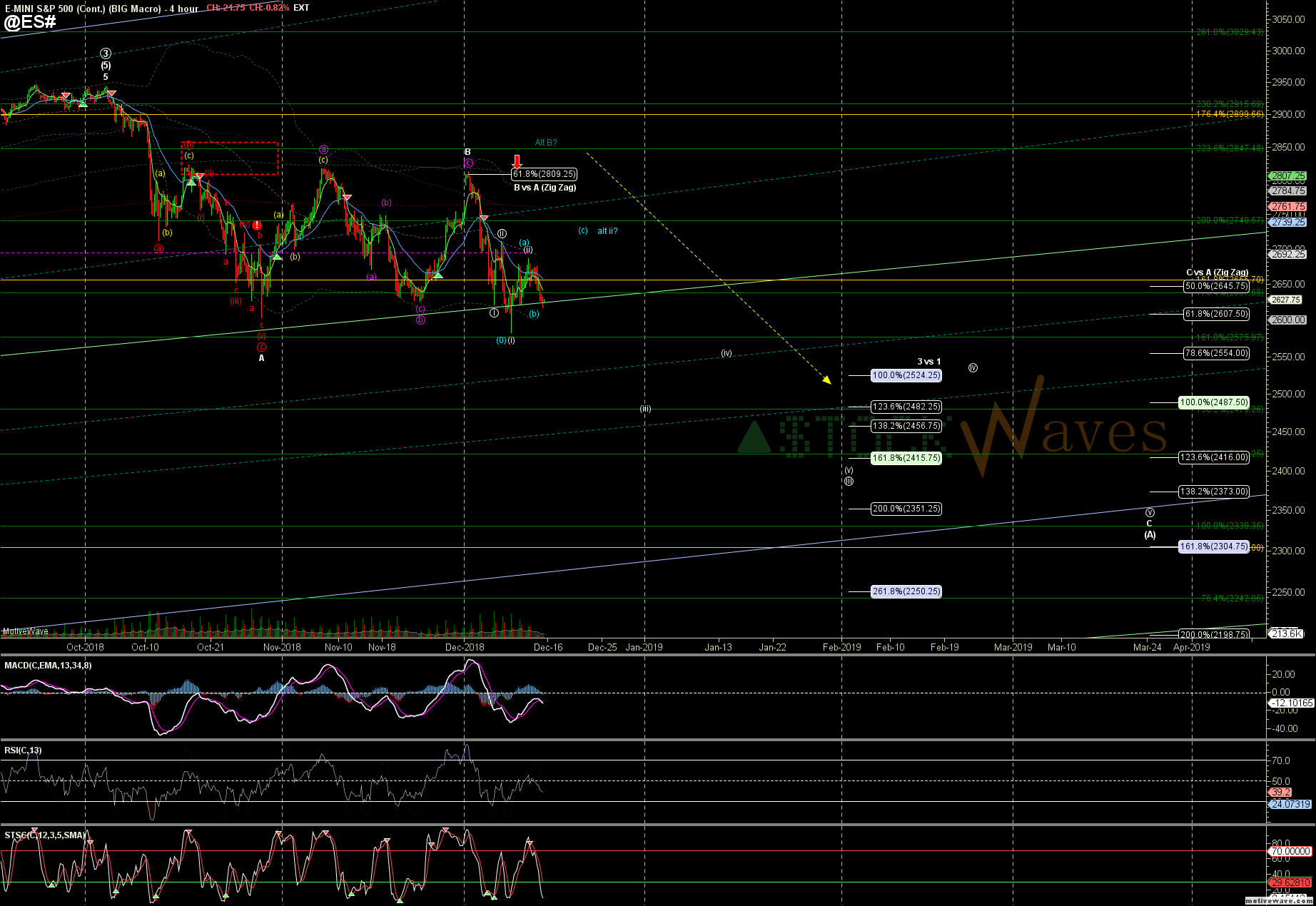 @ES# - BIG Macro - Dec-14 0733 AM (4 hour)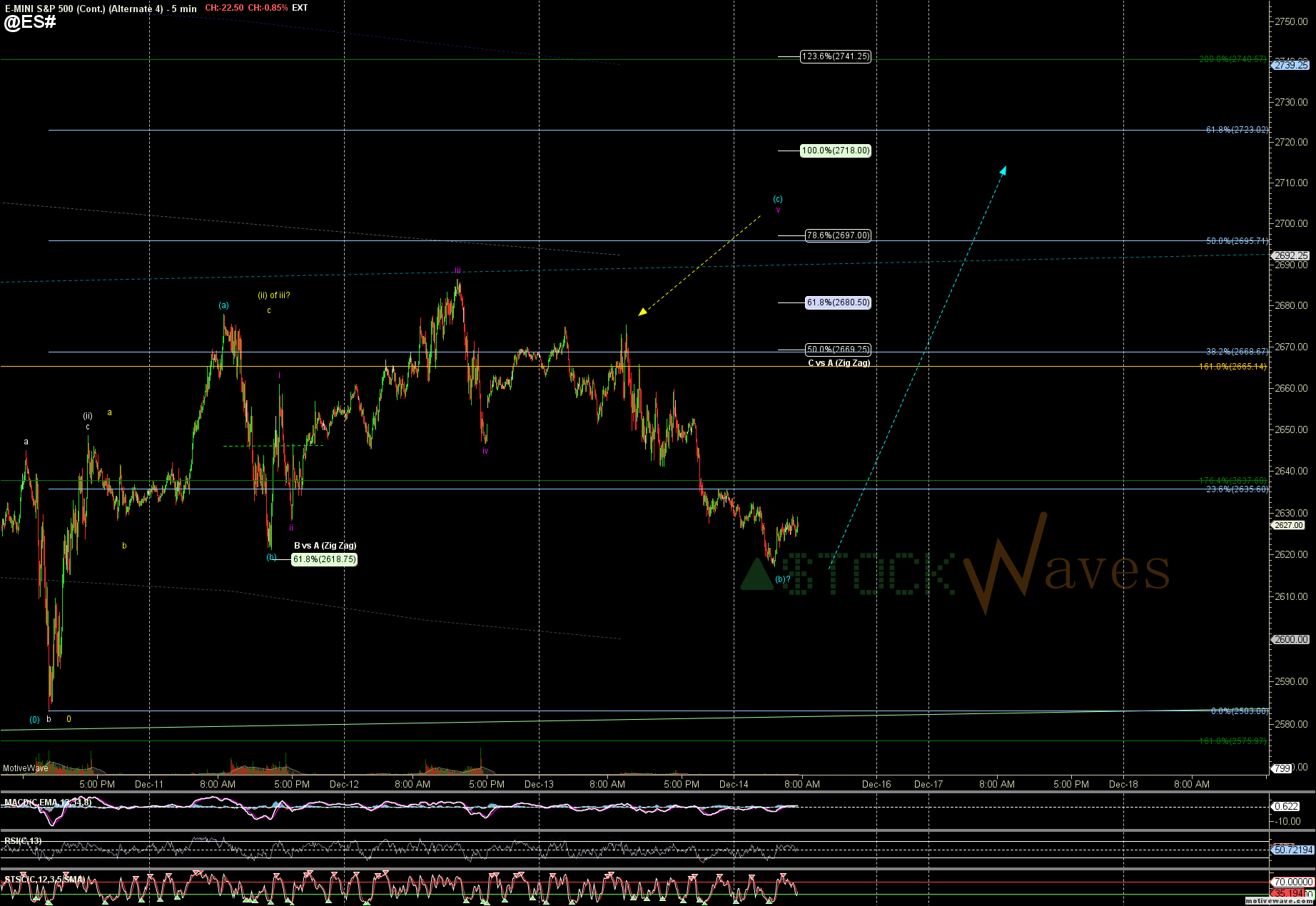 @ES# - Alternate 4 - Dec-14 0731 AM (5 min)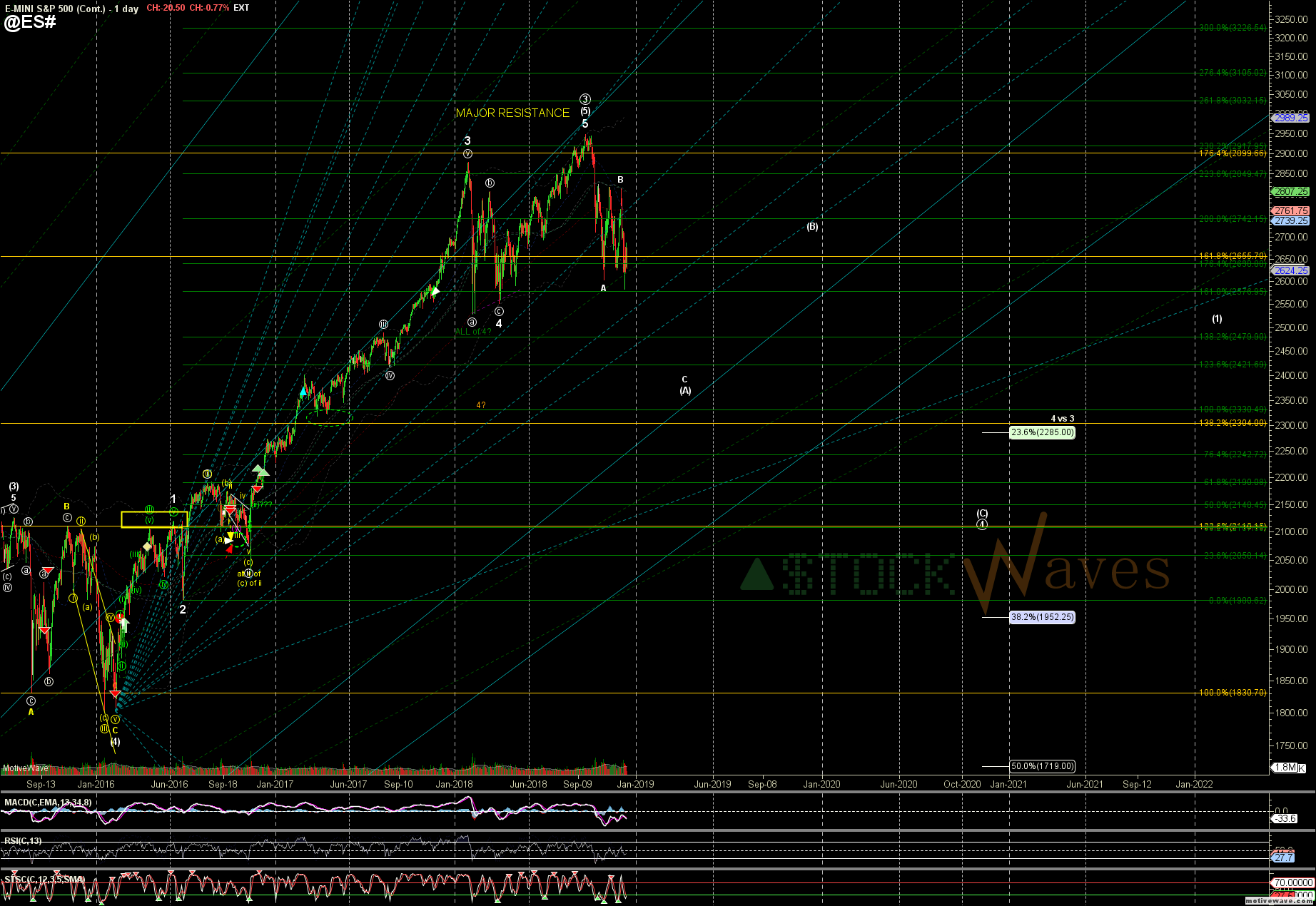 @ES# - Primary Analysis - Dec-14 0742 AM (1 day)