Difference Between Silver and Gold
There is a reason I outlined earlier that my preference was to use GLD as a hedge to my longs, as it is more likely that it will see more weakness than silver. You see, silver was so stretched to the downside that I even bought more physical silver myself once it spiked below 12 - which I posted in the main room at the time. And, while I had initially thought we could still see one more lower low, the action this evening seems to suggest there is a 1-2, i-ii that is following through off the lows. So, if silver is able to complete 5 waves up through the resistance region towards the wave (1) target, we have a very bullish set up developing in silver, and I think it can lead the complex in the coming months.
Meanwhile, I think we may still see some more weakness in GLD as long as it retains its resistance box, which is still my expectation. And, that weakness may coincide with the wave (2) we see in silver.
But, again, keep in mind that silver is going to catch up in a big way and likely lead the complex, as I have been suggesting once we made this lower low to complete the correction off the 2011 highs.
So, as I also noted over the weekend, I think we will get a much better indication this week as to how we are going to treat the metals in the coming months.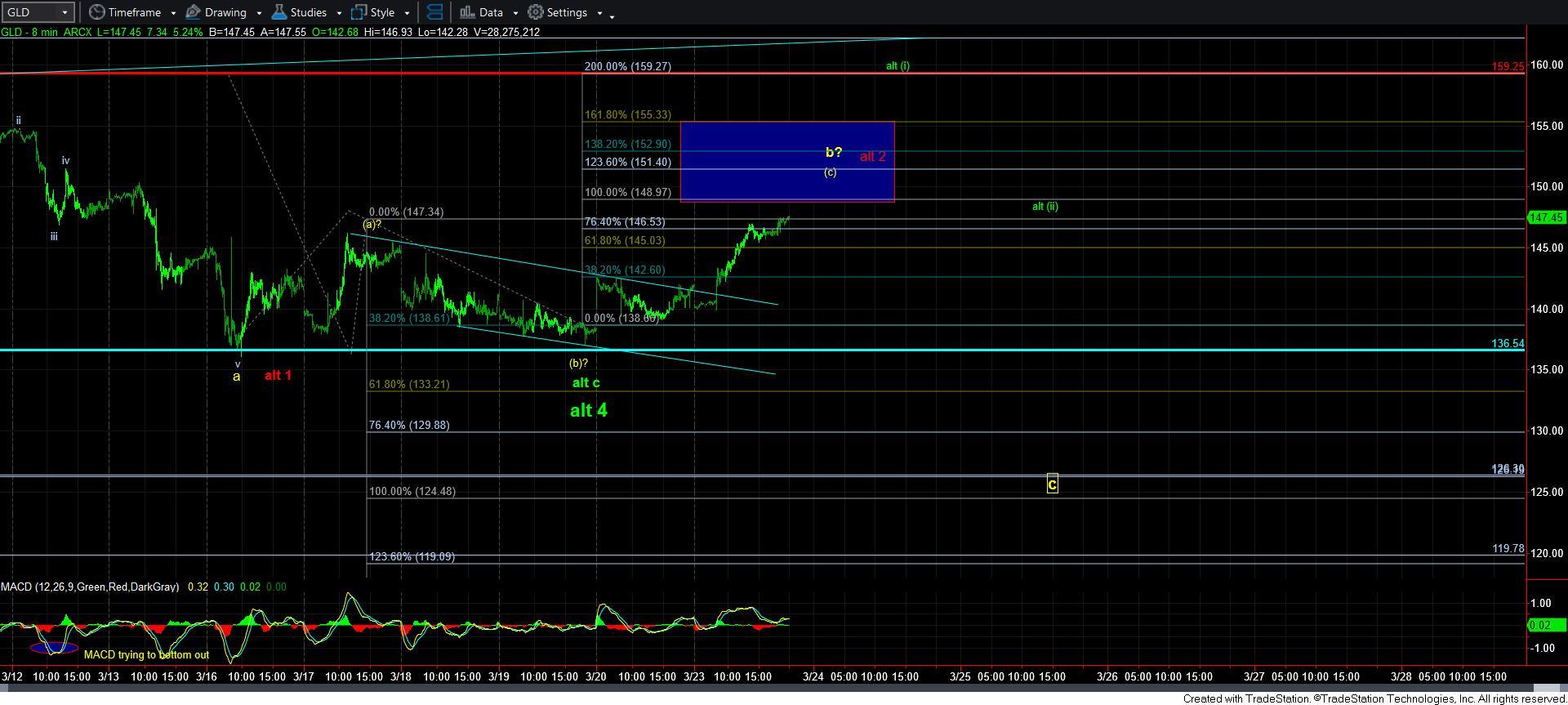 GLD 8min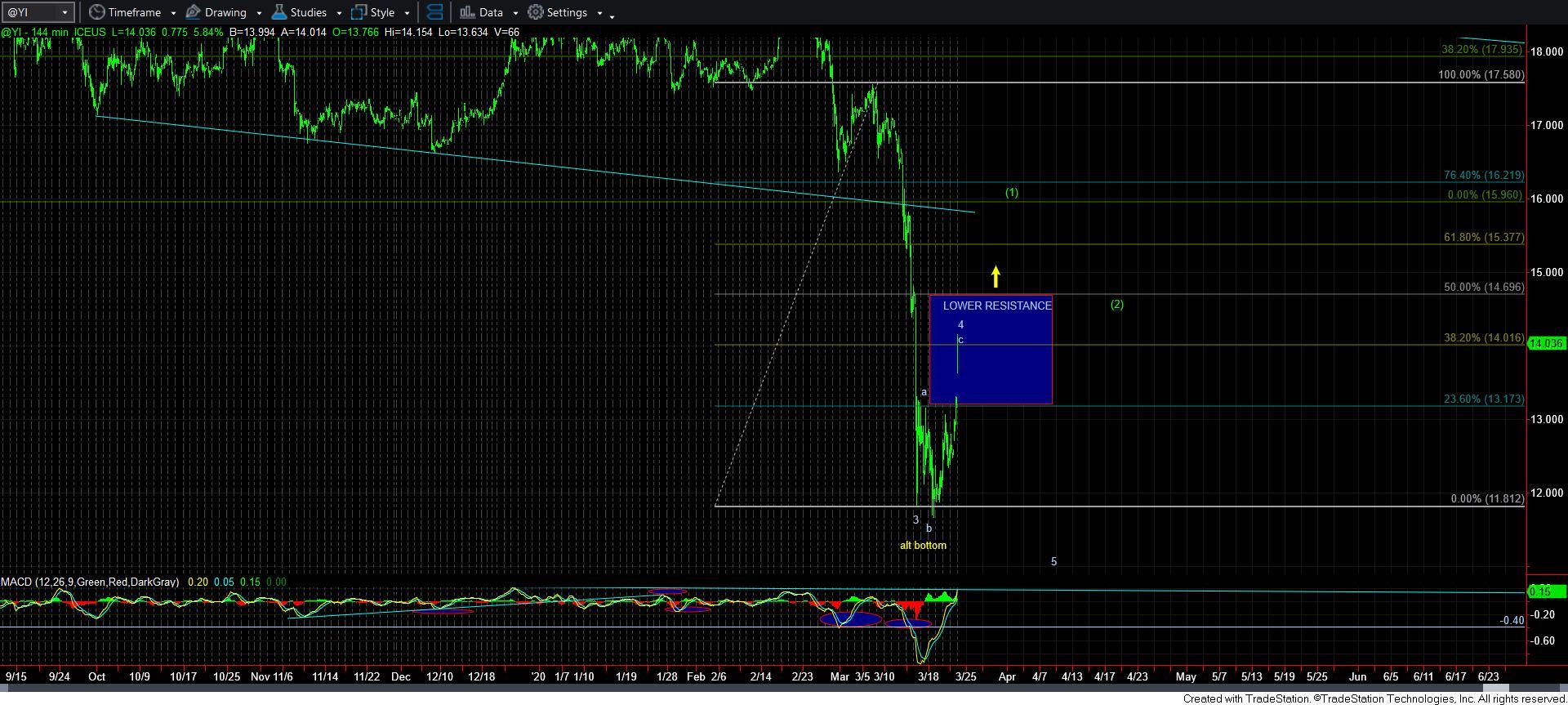 silver144min