Decoding Fed Speak - Market Analysis for Jan 31st, 2019
Until 2630s break an ED can extend toward 2720 and even 2740.
Already at the 61.8% retrace of (A) down, so easily all of (B). The more this grinds higher toward 100 & 200 MAs the upper BB and the 76.4% retrace of (A) the more likely it is all of (B) imo, or that if only A of (B) the B of (B) will be a lot deeper.
The market popped yesterday after the Fed announcement for those who did not read it here is a summary:
"Everything is great, everything's great, no need to worry... seriously you can stop reading now, everything is great... here is more great stuff... some things have us a little worried so we are not raising rates and might not continue with any raises this year... but no need to worry everything is great."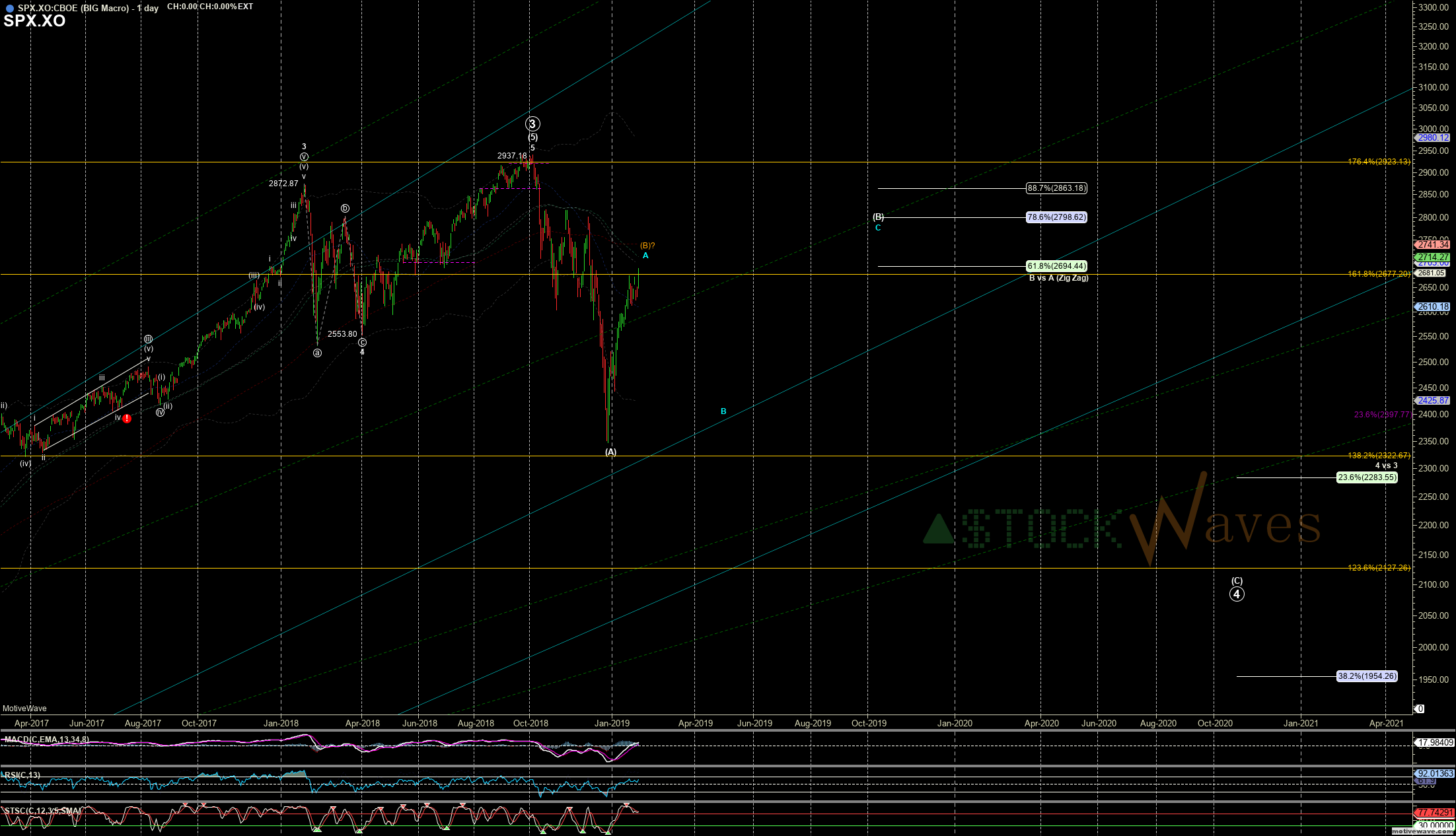 SPX.XO - BIG Macro - Jan-31 0901 AM (1 day)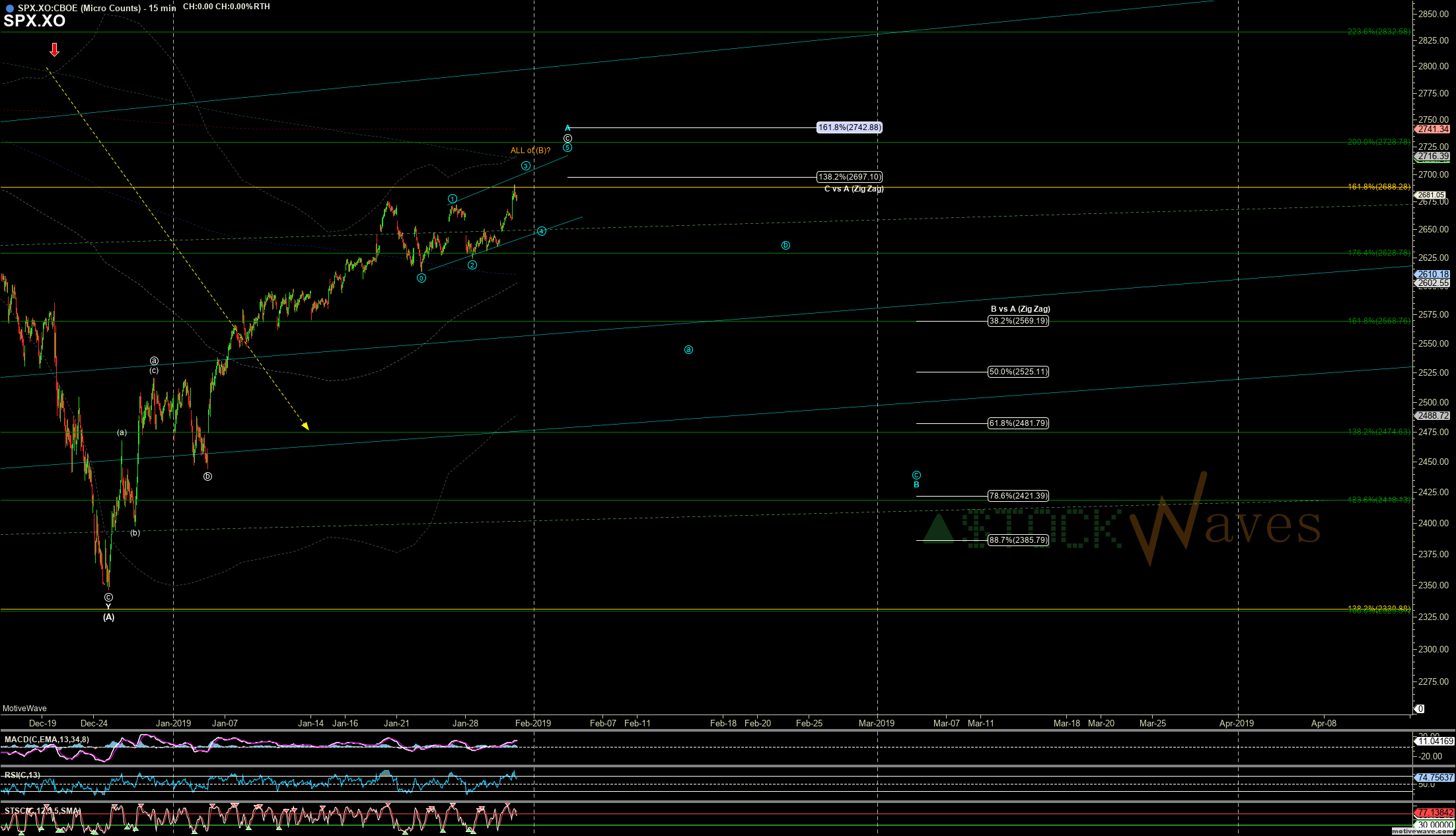 SPX.XO - Micro Counts - Jan-31 0857 AM (15 min)