Decision Time for Dollar Index
Last weekend, I outlined how the immediate downside structure was not being supported by the technicals, which concerned me about downside follow through. And, the technicals certainly gave us an early warning of the upside reversal we experienced this past week in the U.S. Dollar Index (DXY).
But, so far, the DXY has only provided us 3 waves up off the recent low. While I can count the preceding decline as a 5 wave structure, my lack of faith in leading diagonals as a trading vehicle places us in a position where the DXY has to make a decision in the coming week.
If we really have a leading diagonal down in the DXY, and this last rally remains only as 3 waves, then we should see a downside resolution through the 94 region in the upcoming week. If this is what does play out, then the full projection of the downside red count would be pointing towards the 91.50 region if the DXY is going to complete a larger degree 5 wave structure to the downside. If we do see such a move in the coming week or two, than it is a strong indication that we are on our way down to the 80 region in the coming months, after a corrective retrace takes us back up towards the 94 region. This would be the bearish setup that would make me be looking down into the end of the year in the DXY.
However, if the DXY is able to rally to a level higher than the one struck this past week, we can complete 5 waves off the recent lows, and it would open the door to the DXY being able to rally up towards the 98 region in the coming weeks.
This is why I see the DXY as having to make a decision in the coming week. And, that decision will provide guidance as to how the next few weeks to next several months may play out.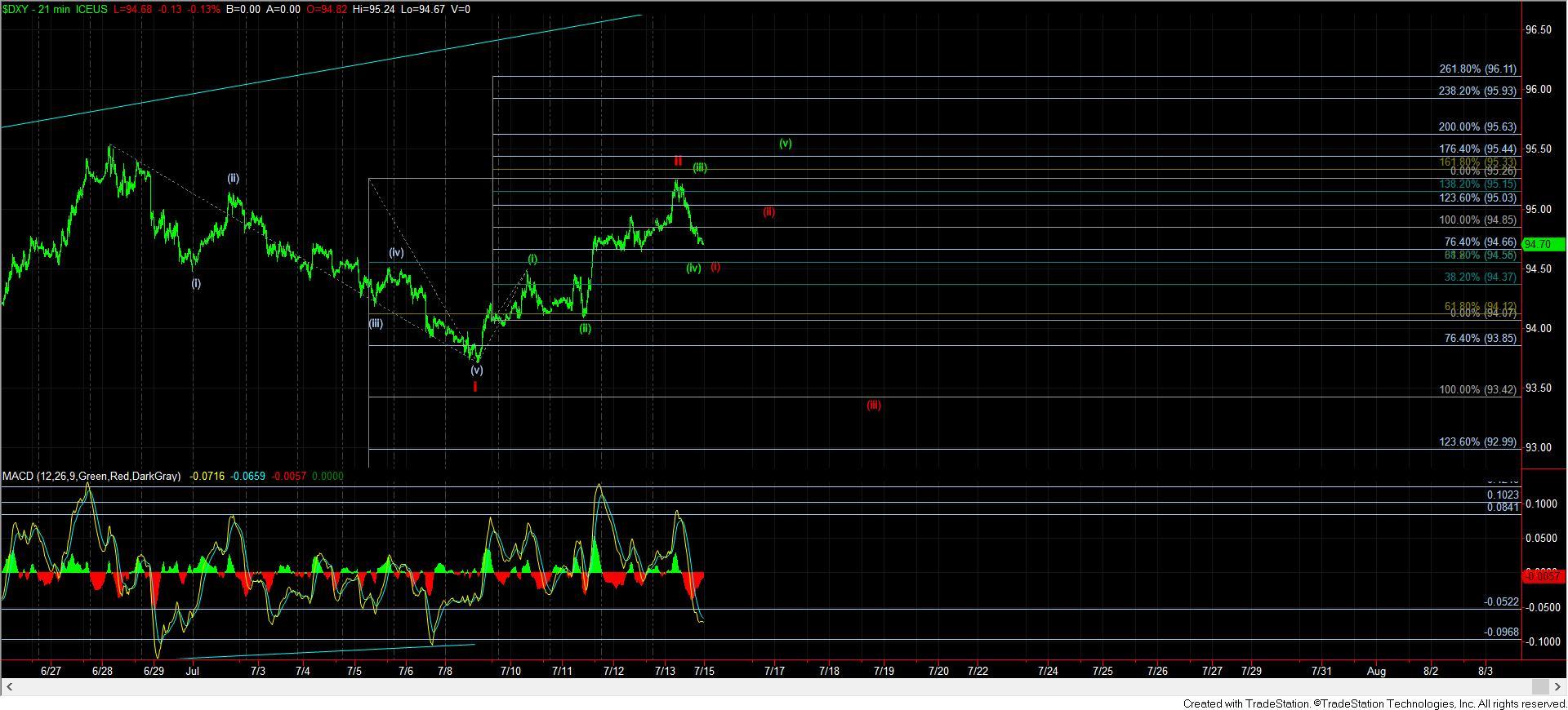 DXY21min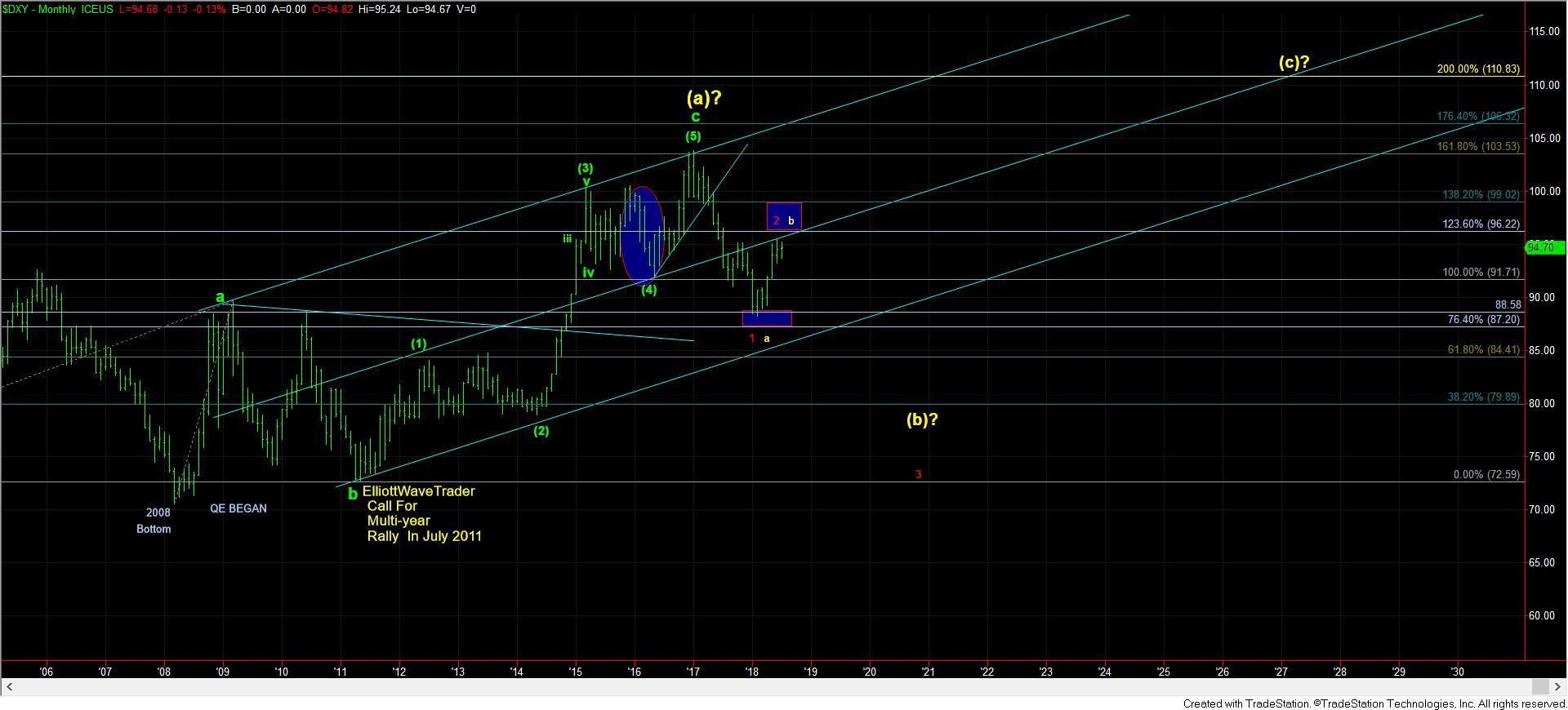 DXY monthly