DXY: Will We Take A Detour Before We Rally To 99+?
During the week, I put out a detailed update on my perspective on the DXY which is still quite instructive:
For those that listened to my live video yesterday, I noted how the set up could provide us a spike down in the DXY towards the lower end of support in the 95.30 region. However, even though the market did break below that by a bit, I noted that I was going to allow the market to progress until today to know whether the action would invalidate my count.
As it stands now, I cannot say my expectation to rally to the 99 region has been invalidated by the recent action.
First, I want to take this opportunity to present a learning moment. For those following this chart, you would know that I was counting this decline as an ending diagonal (c) wave to wave iv. But, as you can see, the wave 4 rally in the ED provided us with "overthrow," which usually suggests wave 5 would provide us with an undercut of the trend channel at the bottom. (And, this applies in the opposite manner in an uptrend). Moreover, this is a common expectation even when we are not dealing with diagonals.
This is why I still wanted to give the market an opportunity to prove that it could represent a bottom. Thus far, it has. I will need to see continued strength in the coming days to take us back to the 97 region to suggest we are in the [a] wave of wave v higher. Alternatively, should we break below yesterday's low, I will have to revise my expectations on the DXY. (But, that would not mean that we still would not head higher towards the 99 region).
So, for now, I am still going to give the DXY the opportunity to provide further evidence that we are heading up to the 99 region in the coming weeks. But, a break down of the last lows would clearly provide us with a detour, and possibly even a major market top in the DXY.
As far as my alternative perspective, should we break down below this past week's low, then I have to note my alternative count in yellow on the daily chart. That would suggest that the b-wave of this a-b-c rally has not yet completed. Most specifically, with the technicals dropping back into their bottoming regions, I still think that the market is going to attempt to rally back up to the 99-101 region before this larger degree b-wave rally tops out. So, as long as we remain over this past week's low, then I still see it as a more direct route to 99. However, if we break below this past week's low, then it will likely provide us with a bit of a detour before that last rally is seen.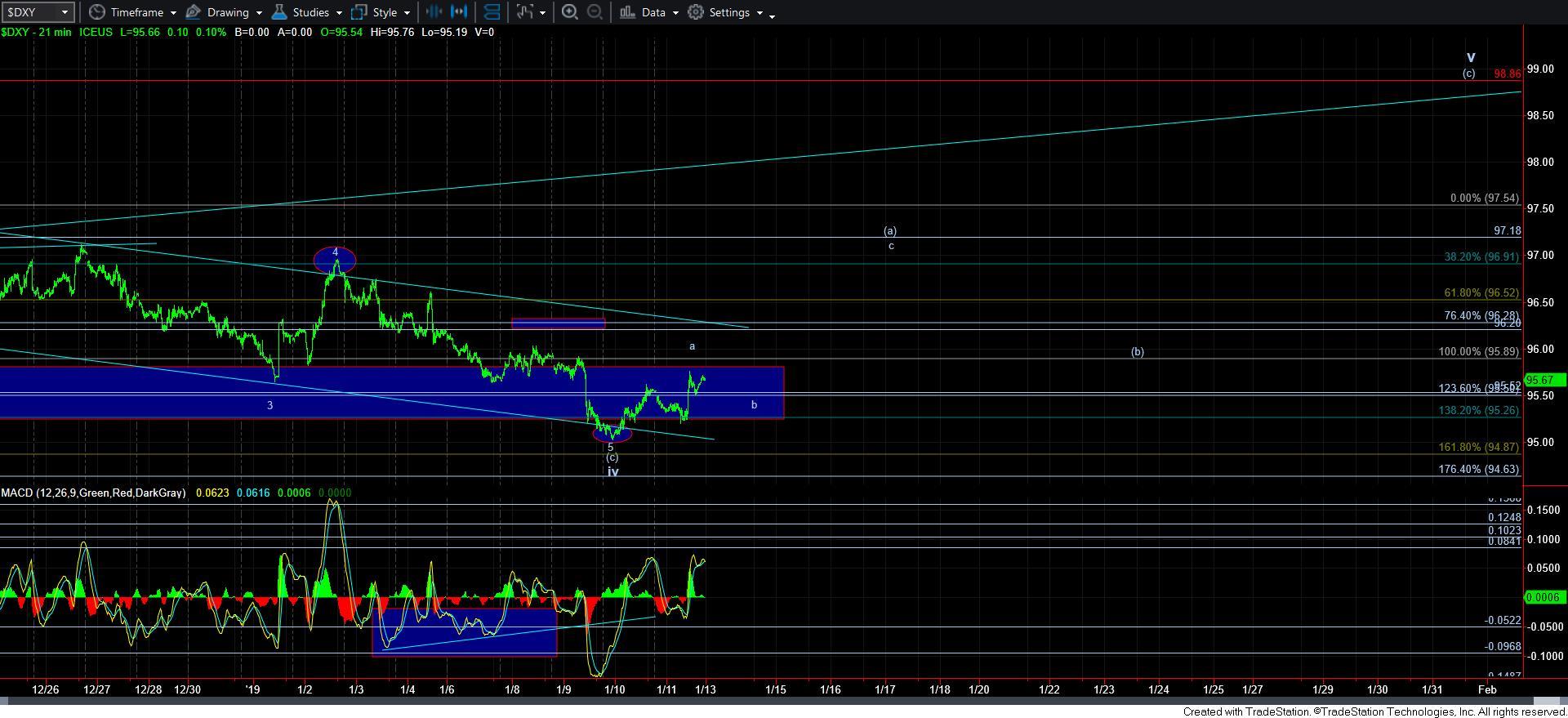 DXY21min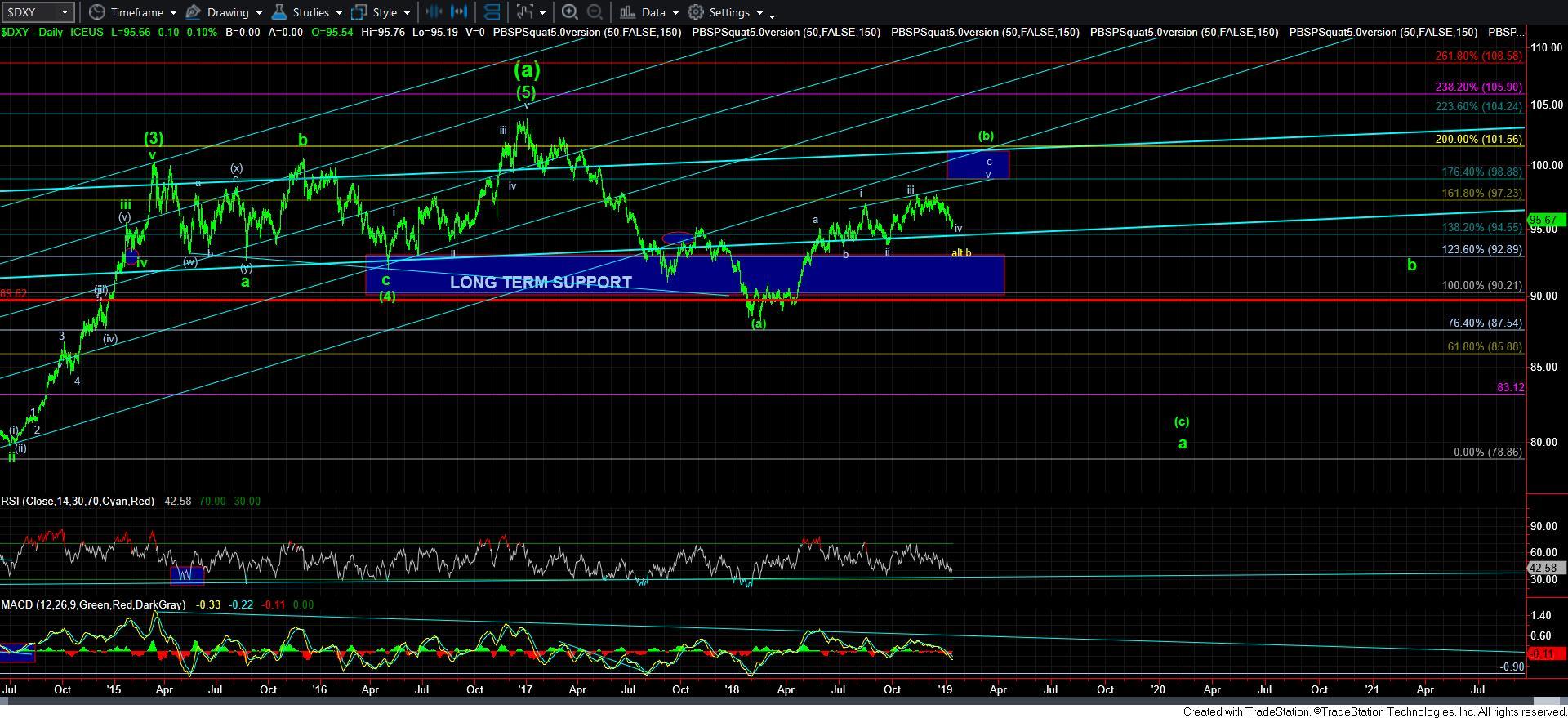 DXYdaily