For months, I have been looking for the U.S. Dollar Index (DXY) to take us up to the 99/100 region to complete this corrective [b] wave rally. And, we may finally be on our way to striking that top.
In simplest terms, as long as the market holds 97.20 in the coming week, we should still be within wave iii of 3 in the c-wave of the 5th wave of the ending diagonal presented on the daily chart. While that may be a mouthful for those new to Elliott Wave analysis, it simply means we are tracking an overlapping conclusion to this corrective rally.
Your see, my primary expectation has been that we are setting up a larger degree topping structure in the DXY. And, once this structure completes, I will be tracking the potential for a [c] wave rally to take us down strongly towards the mid 80's in the DXY. But, first, I am still waiting for the market to complete this [b] wave structure, which seems to still need to attain the 99/100 region before we can consider it complete.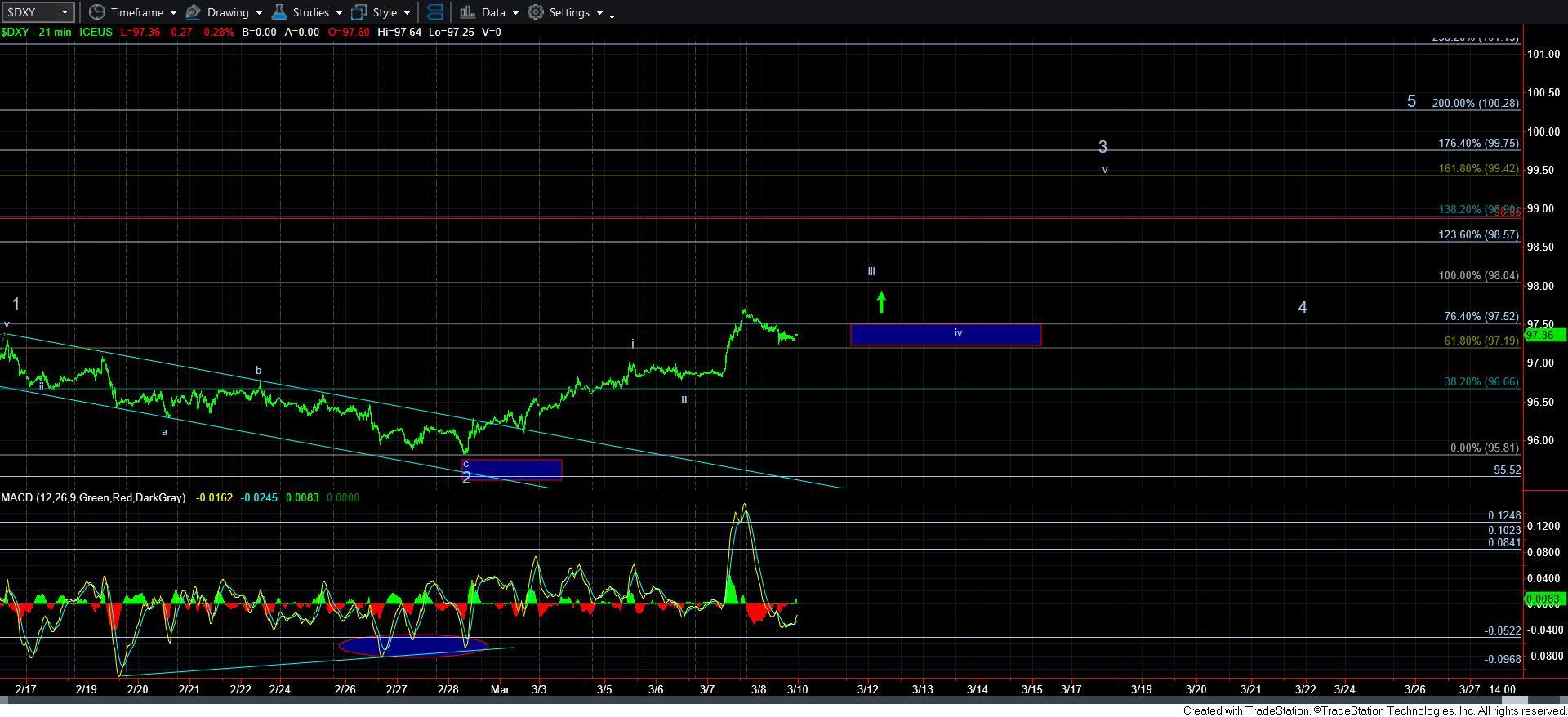 DXY21min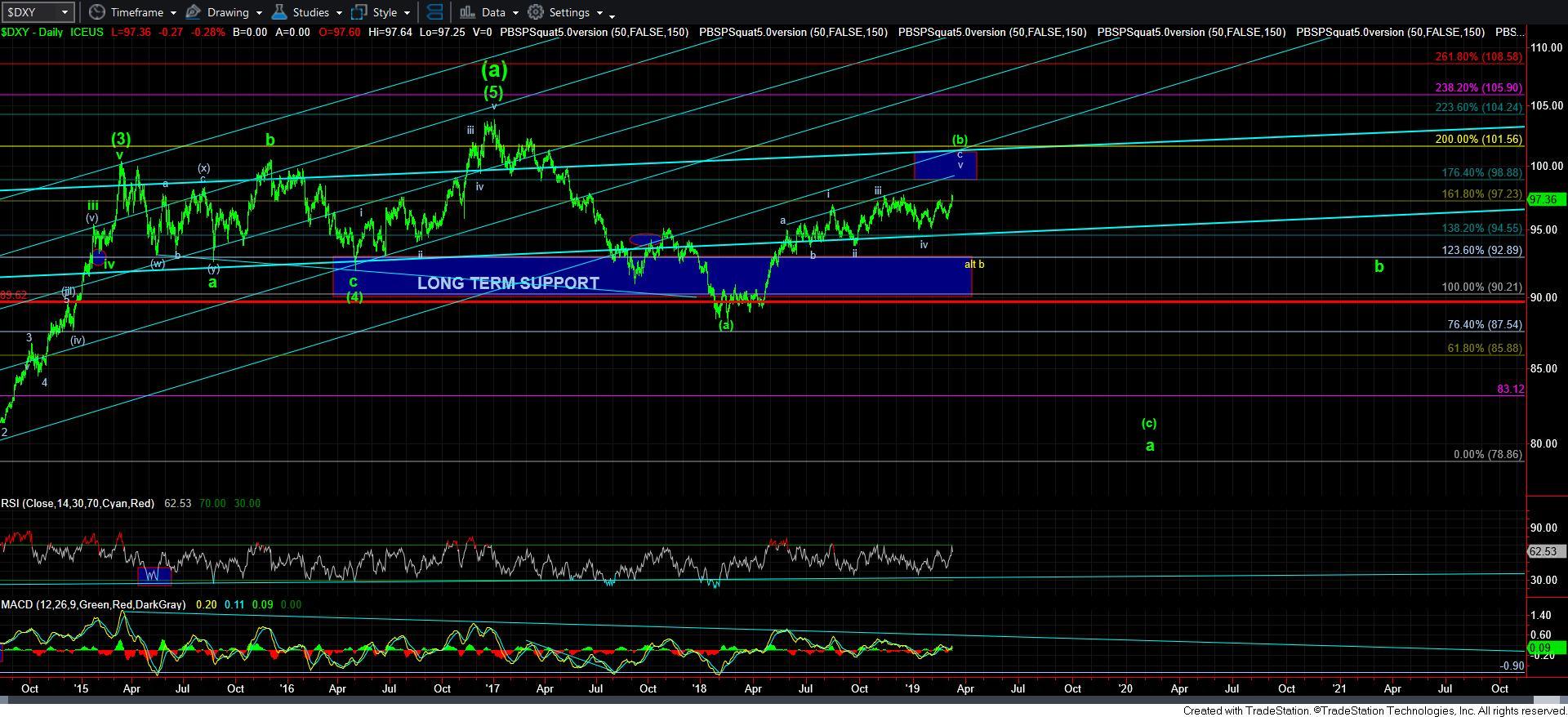 DXYdaily