DXY – Final Squiggles Of Current Rally
Last weekend, I noted in my update that "it seems rather clear that we are now trying to complete a 5th wave, which seems to project to the 94.25 region." As my writing this update 2 hours before the close on Friday, the high struck this week has been 94.25.
Moreover, it does look like the DXY is completing an overlapping ending diagonal structure, which should provide us with a very strong reversal once it has completed. And, in order to provide initial confirmation that it has completed, we will need to break down below 93.60.
While this deals with the near-term expectations, my larger degree expectations remain the same, as noted last weekend:
Moreover, the next time we break below 93.13 could suggest that a much larger degree top may be in place. In fact, if my primary expectation of much lower in the DXY is going to take shape, then the next decline should begin as an impulsive structure. But, if the next break down below 93.13 is not impulsive, I may have to consider that the DXY may still be pushing higher for another 4-5 before we complete this current upside structure.
Now, I do want to note that my a-b-c structure on the daily chart is a bit unorthodox, since it has a very expanded b-wave structure. For this reason, I am going to be very careful in confirming that this pattern is now pointing down to 80 and below in the DXY as we go into 2019. Rather, I am going to need to see a solid 5 wave structure to the downside to kick off the decline, as noted above.
Since I view this larger degree structure in the DXY as being more corrective, I am clearly going to be very careful before assuming a larger decline is in progress. But, due to the nature of larger degree corrective structure, I am going to maintain an open mind as the market takes shape in the coming month or two.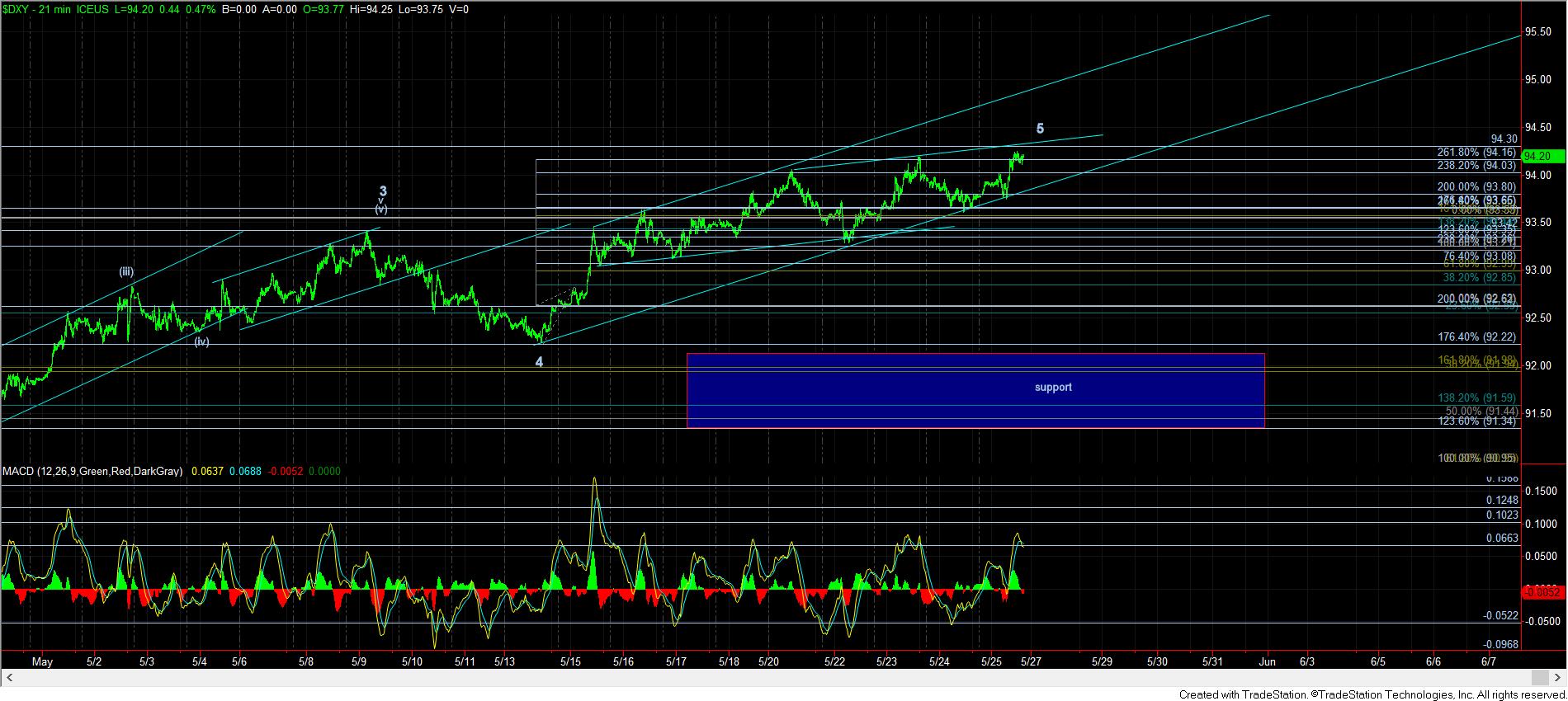 DXY21min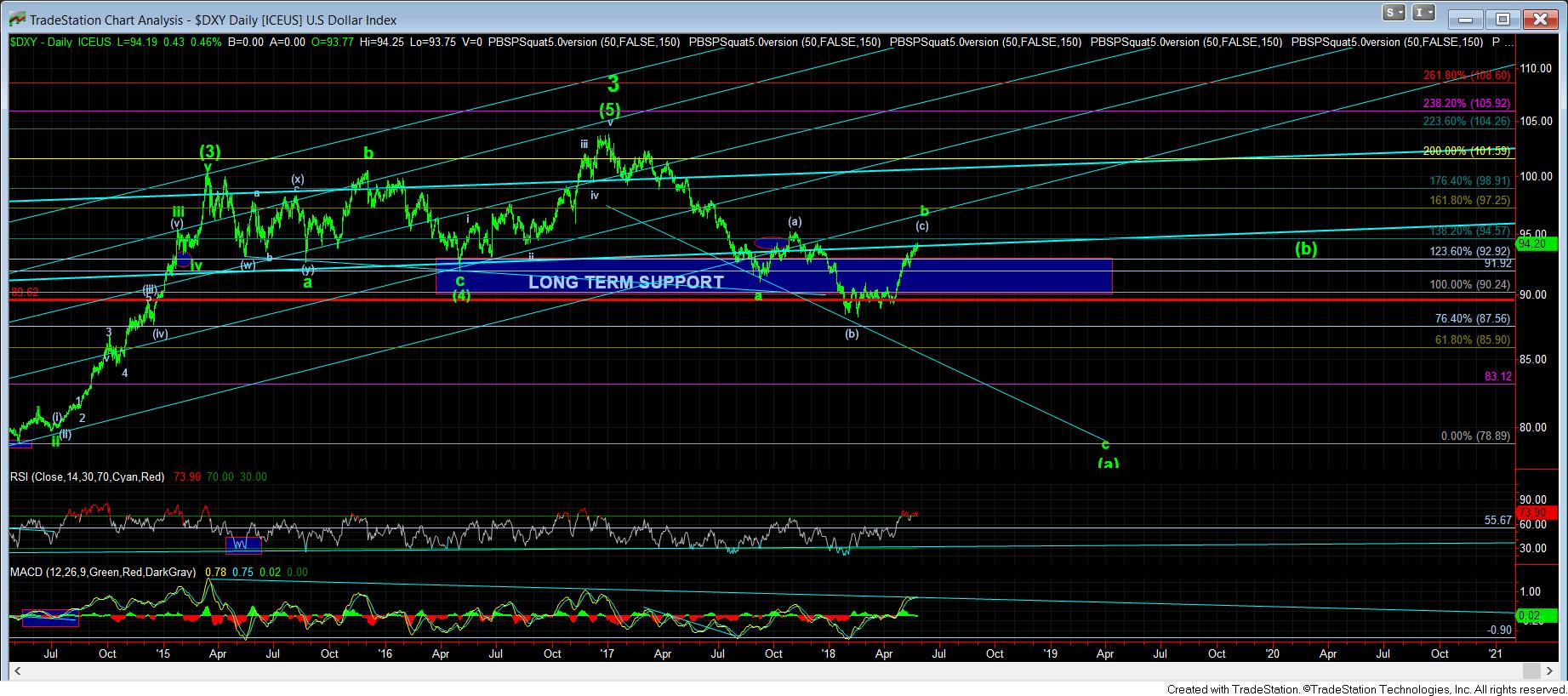 DXYdaily