DXY - Failure To Follow-Through
After an initial five wave move down off of the 98.33 high the US Dollar Index (DXY) continued to move lower in the early part of this week but failed to see additional follow-through giving us further indication of a top being in place. The latter part of the week saw the DXY continue to move higher with Friday's close giving us a fairly clear three wave move down off of the 98.33 high. So with a three wave move down off of the highs, it is looking like this still needs yet one more high back over the 98.33 level prior to forming a top.
If we can make another high back up over 98.33, then I will be looking for a full five-wave move to the downside to start our wave (C) of B as shown in white to give us an initial signal of a top being in place. From a pure price perspective, I am looking for an initial break of the 95.03 level followed by a move under the 93.19 level to signal that we may have formed a top.
Furthermore, because the entire move up off of the 93.19 low is still likely an Ending Diagonal, the reversal back down off of the top should be quite swift and strong. Typically when an Ending Diagonal completes its pattern we see a very sharp reversal back down towards the origination point of that Ending Diagonal. In this case that origination point comes in at the 93.19 level which will remain the initial target once a top has been struck. If we do not see that type of action then it is usually suggestive that we may be dealing with a different pattern.
So while we still may have a bit more work to do the upside prior to this topping, I am certainly quite cautious to the upside on the DXY at the moment as this Ending Diagonal pattern posing quite a bit of risk to the long side at the moment.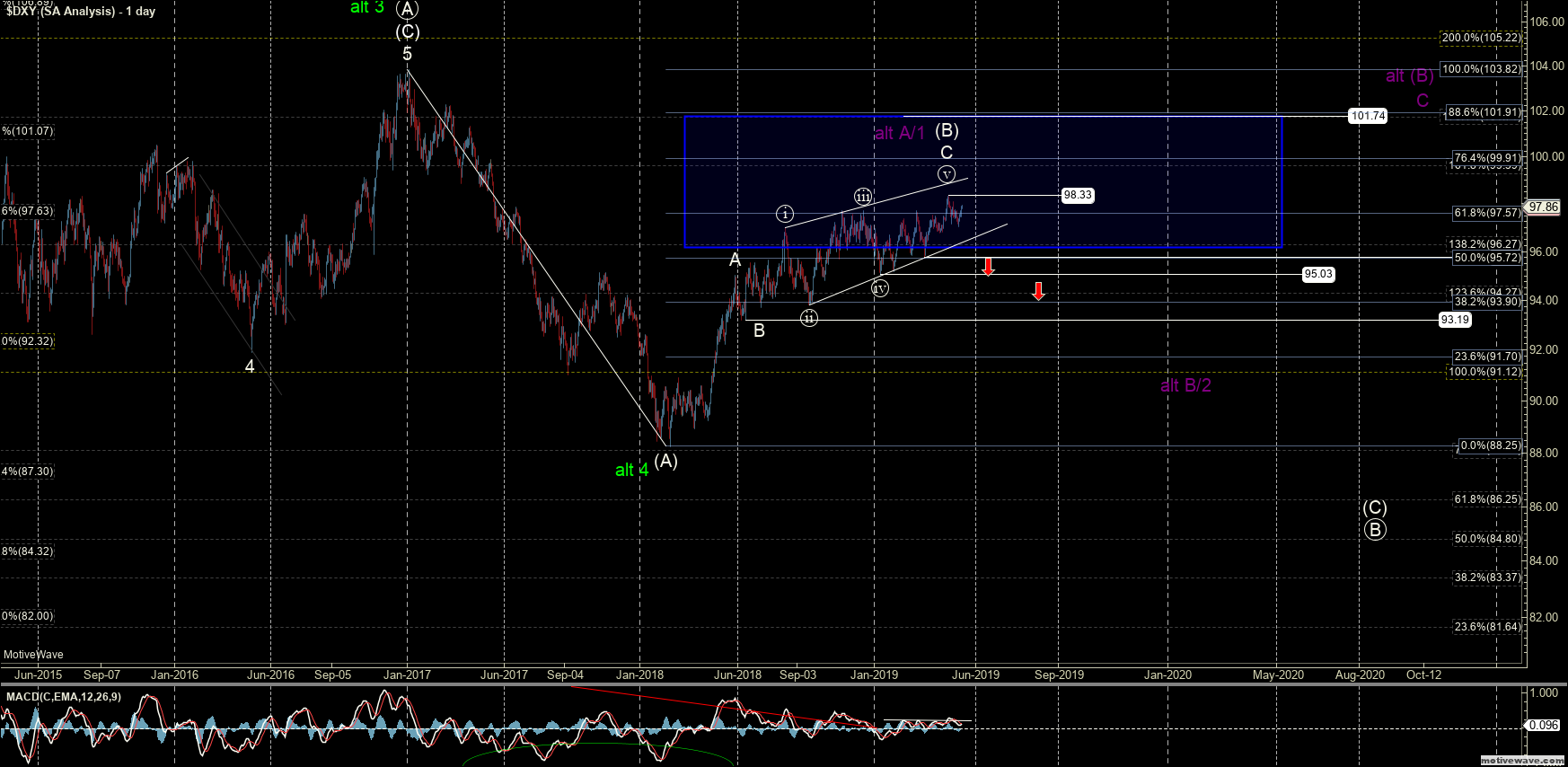 $DXY - (1 day)