DXY – Corrective Retrace Likely In Progress
After moving lower last week and bottoming on what I can count as a 5-wave move down off of the highs, the DXY has retraced higher this week. This retrace comes after the DXY had poked under the well-established trend line that marks the lower end of our Ending Diagonal pattern that began off of the 93.19 low. This move up off of the 96.46 low is still so far only 3 waves and corrective in nature for the time being. We are also trading under the 61.8 and 76.4 retrace levels which come in at the 97.64-97.92 levels.
While bigger picture I am still looking for a break of the 95.03 level followed by a move under the 93.19 level to give us additional confirmation that we may have formed a top, the smaller-degree wave structure does not look like it is quite complete to the upside just yet. So ideally I would prefer to see this continue to move a bit higher and complete a micro wave iv and v of (c) of ((ii)) prior to topping. I have smaller degree fib confluence up near the 97.90 zone, which would be an ideal spot for this to attempt a top of that wave ((ii)).
I also still want to reiterate that because the entire move up off of the 93.19 low is still likely an Ending Diagonal, the reversal back down off of the top should be quite swift and strong. Typically, when an Ending Diagonal completes its pattern, we see a very sharp reversal back down towards the origination point of that Ending Diagonal. In this case, that origination point comes in at the 93.19 level, which will remain the initial target once a top has been struck. This would fit with that low nearing the ideal target zone for our potential wave ((iii)) as shown on the charts.
Now with all of that being said, until we get under that 95.03 level I still cannot rule out that this still has one more push higher left in it prior to topping. Under that case, I would think last week's low would likely count best as a b wave of part of our final wave ((v)). This could see this continue to move higher towards the 99.91 level. For now, however, I am going to take things one step at a time, and as long as we can hold under the 97.92 level, the pressure will remain down and my base case will remain that this has indeed struck a top.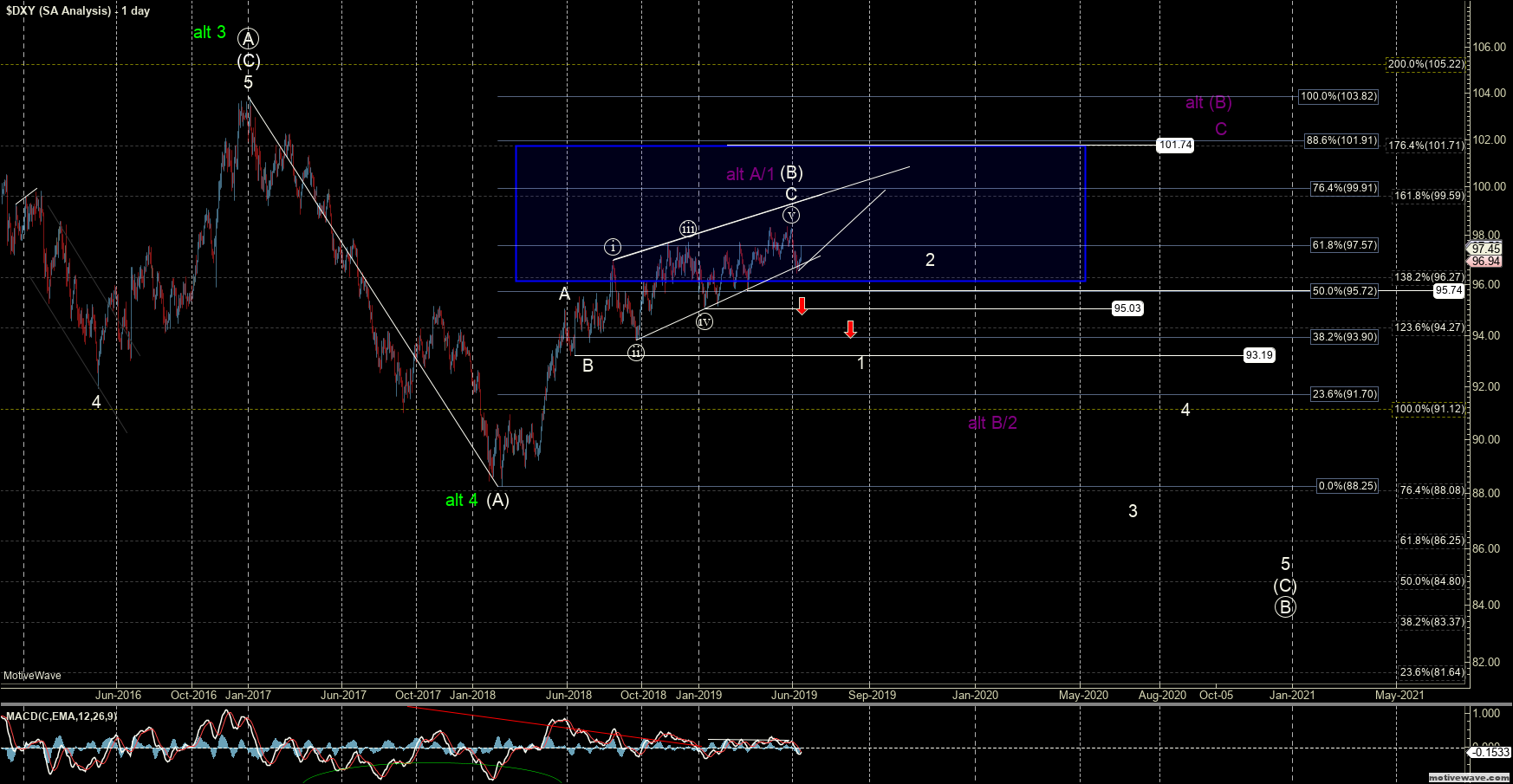 $DXY - (1 day)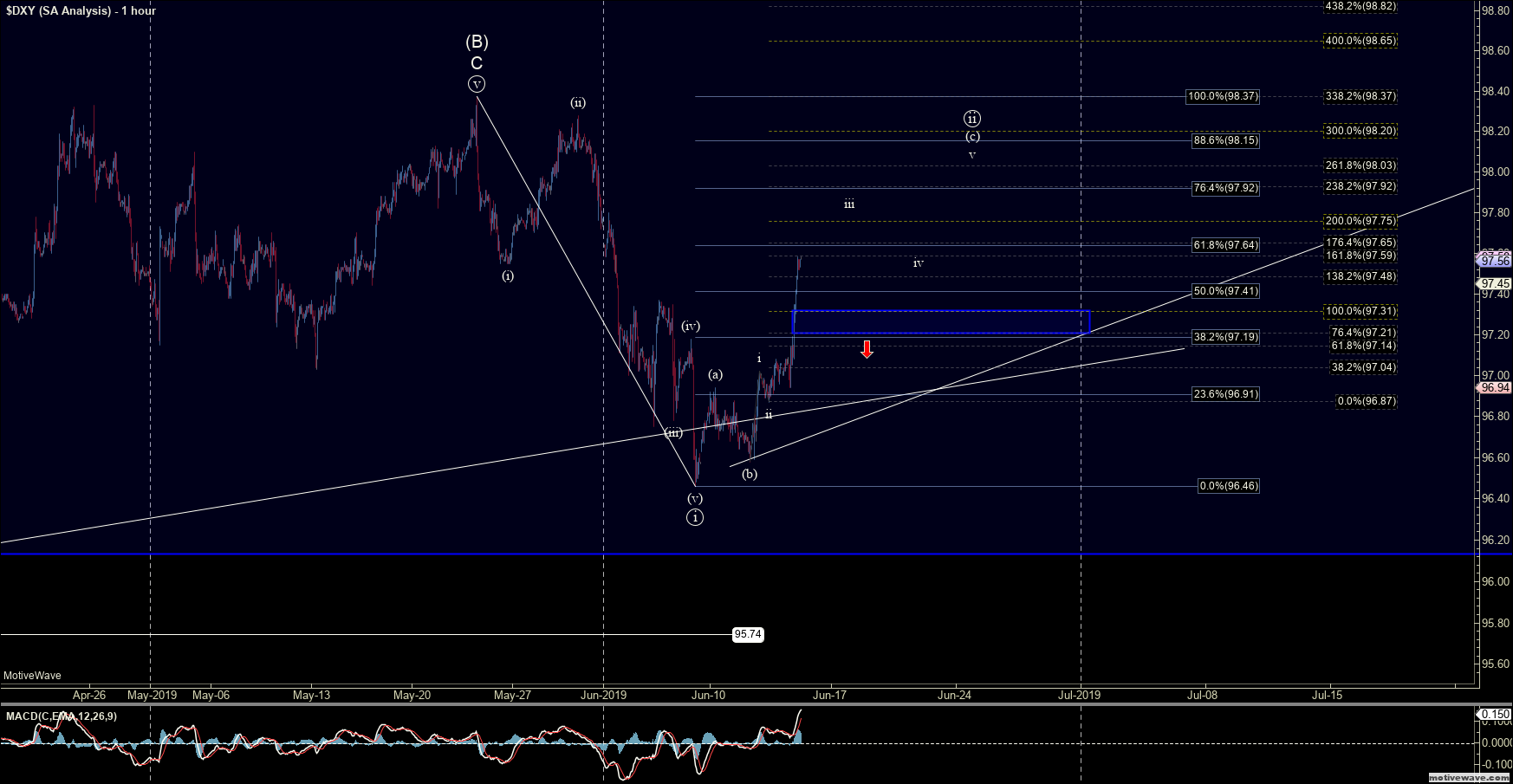 $DXY - (1 hour)