"Could be lunchmeat could be peaches."
"Could be lunchmeat could be peaches."
Possible the a of B is starting, but I still have a sneaky hunch they Mon/Tue might be a little more red.
*IF this is starting the green 3 of (3) and not B of a wider (2), then likely we are getting an LD off the low yesterday.
Have a great weekend! Good Shabbos! G'mar Chasima Tova!
Good luck Monday!
Garrett has posted (in blue), where the June low was a very awkward shallow and unreliable (2) and this is 1-2 of (3) off that.
A strong move over Sep high that is clearly "more than a B" and I will adopt that as my primary, but until then it is only implied by the green note next to the "A".
*Each chart on its own. We have plenty of GREAT setups in StockWaves that can support the green count, I have more long exposure to those than the ones arguing more for "just" a B-wave.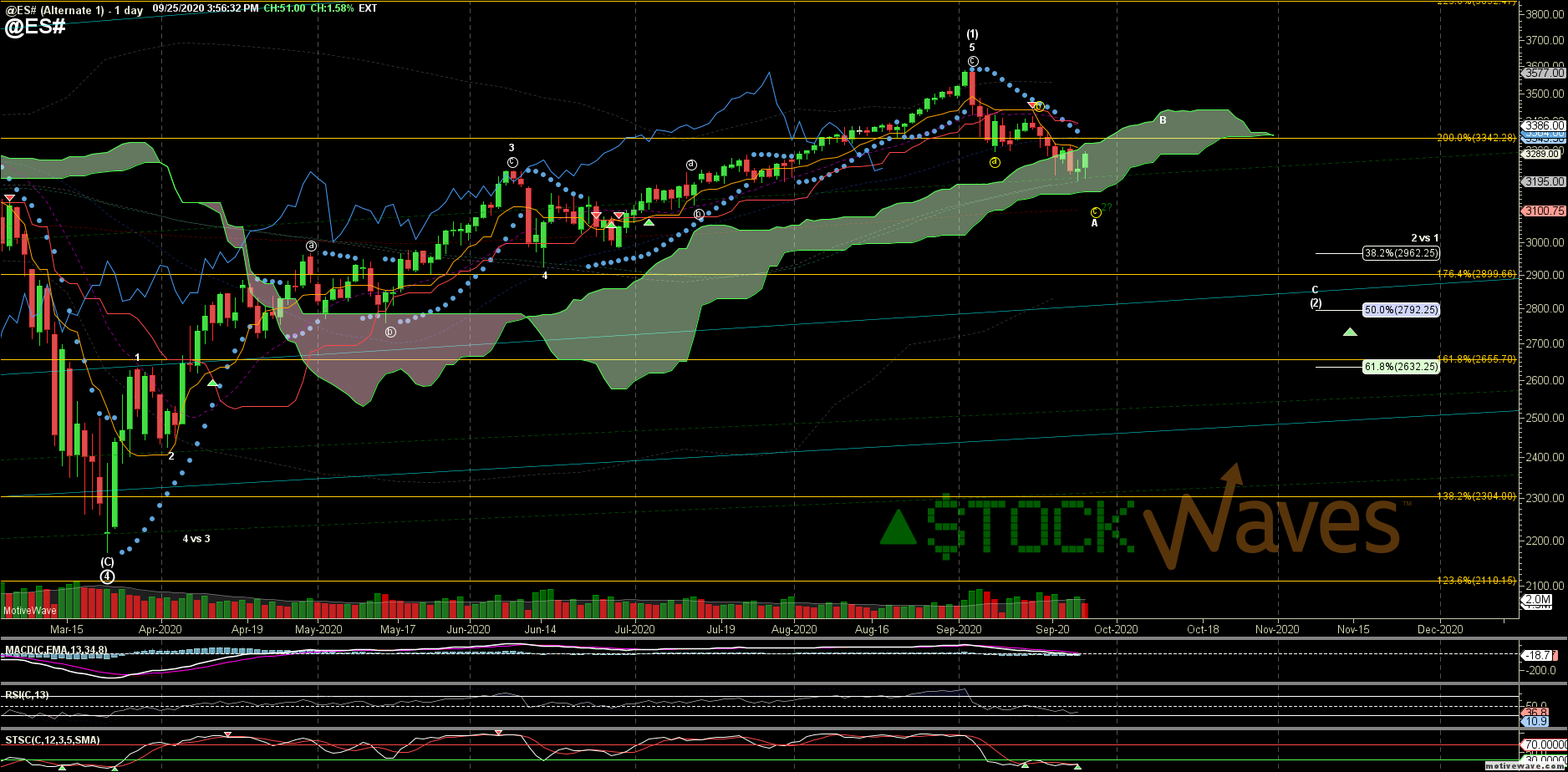 @ES# - Alternate 1 - Sep-25 1556 PM (1 day)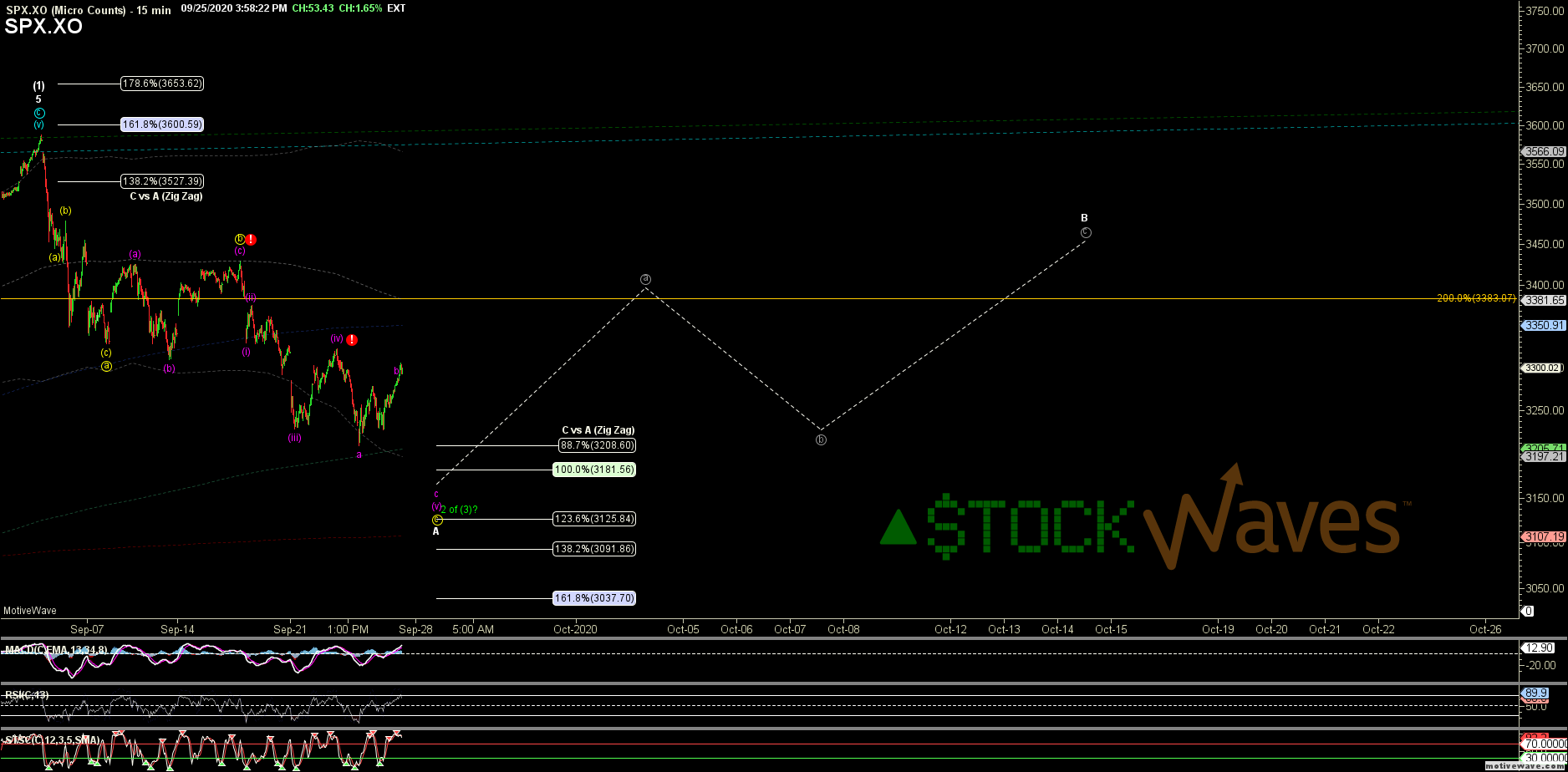 SPX.XO - Micro Counts - Sep-25 1558 PM (15 min)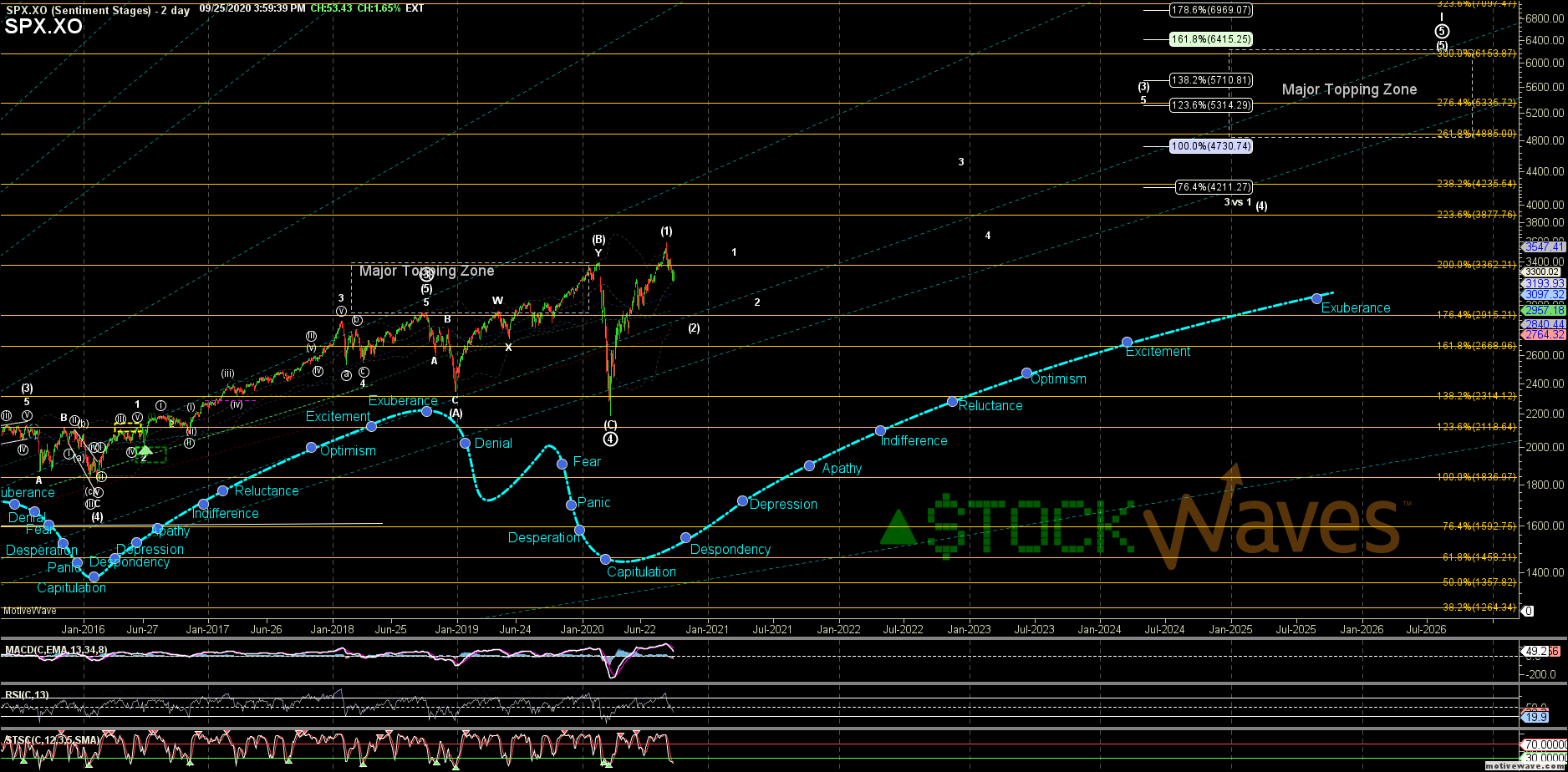 SPX.XO - Sentiment Stages - Sep-25 1559 PM (2 day)