Could This Be The Capitulation Drop?
Without any move through resistance or upside set ups as noted before, GLD and GDX dropped lower today. While the GLD daily chart truly looks terrible, silver and GDX still looks quite impressive, even with today's drop in GDX.
But, as I have noted, the GLD chart has been concerning ever since we broke the 111 region. Below us now is the .764 retracement in the 107.60 region as our next level of support. Also, take note that I have modified the count, with the bounce we had in October being the b-wave. Based upon this count, the .764 extension down is where the c-wave would be equal to 1.382 times the size of the a-wave. And, that truly is the last stand for this chart, with the only reason I am even holding out for that support being based upon the miners charts and silver.
What is not evident when looking at the GLD chart is how well the individual miners have been holding this corrective pullback. Last night, we spent several hours going through all the miners we have been watching. And, as I noted in the room this morning, it was a mixed bag with some looking like they needed to drop again below their November lows to complete a 5th wave of a c-wave down, and some may have already bottomed. Today, that drop for which the GDX and about half the miners has commenced. Today likely marked the 3rd wave down in what SHOULD be their final 5th wave down in this larger degree correction. Therefore, I will be looking for a 4th wave bounce, followed by a lower low before this can finally complete this downside pattern. But, we have finally struck the .618 retracement in the GDX.
The bigger question to me is silver. It has been unusually strong, and it makes me question whether it is waiting to bring up the rear to strike its lower low last, or if it has truly bottomed. As I noted in an update I sent out right after the Fed announcement, the upper support in silver is at 16.80, where it held to the penny today. If it is not able to break below that level, and takes out today's high, it can provide us with the first clue of bottoming in this complex. But, as I noted today, as long as it remains below today's high, pressure will remain down, and it still has left the door open to strike the lower support box.
Right now, there is clearly nothing to be getting immediately bullish about. Rather, we still need to see a little more of a bottoming pattern before this market will have the opportunity to turn back up. So, for now, I will maintain my hedges, and see how the next two to three days progress while looking for a 4-5 structure down in the GDX. If we see that complete, with a strong reversal in the complex, then we can begin looking at much more immediate bullish options. Until then, pressure remains down, which is clearly stating the obvious.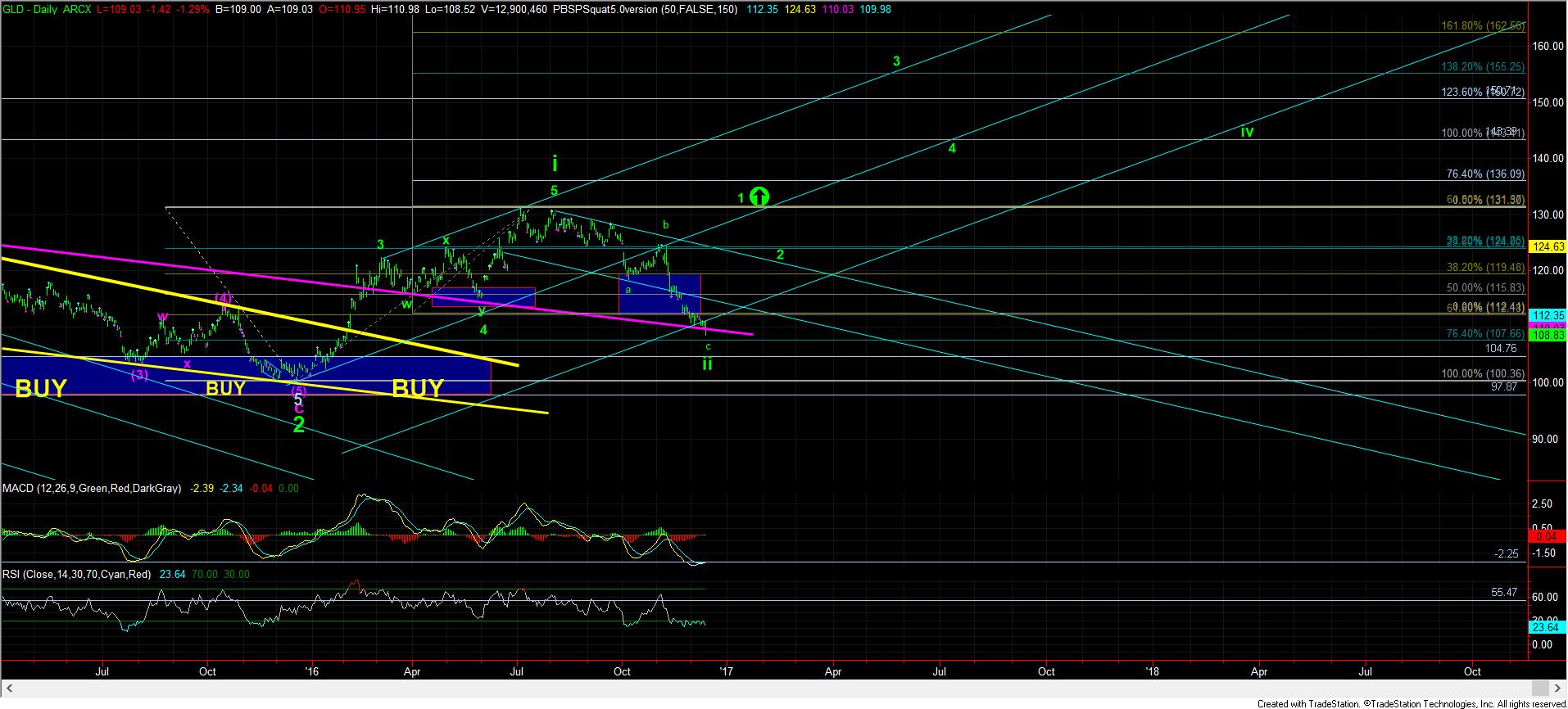 GLDdaily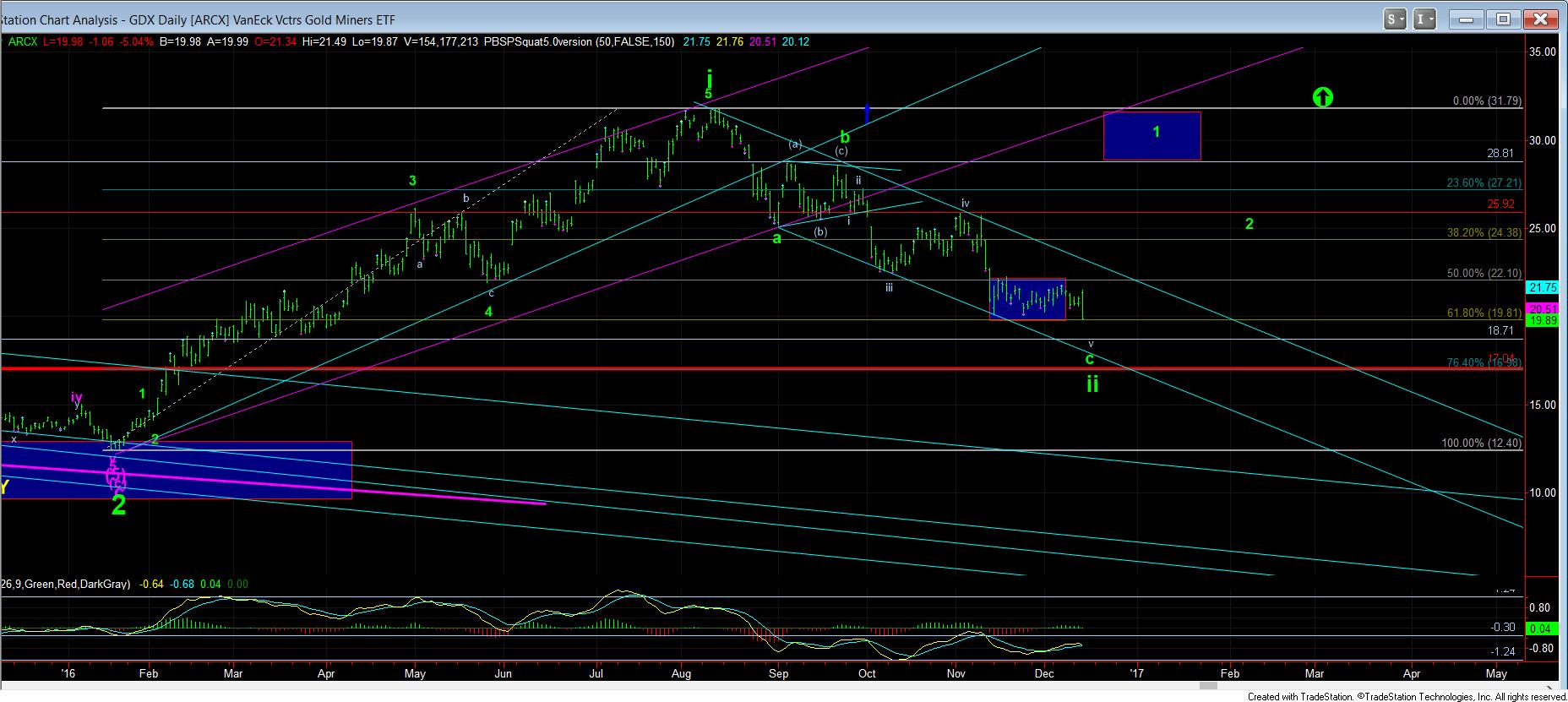 GDXdaily
silver144min