Corrective Action In Nasdaq
So far the action up over the holiday and overnight action in the Emini Nasdaq futures has been corrective in nature, thus not giving us any confirmation that a bottom is indeed in place just yet.
The move down off of last weeks high also came up just a bit short of breaking the lows, so, ideally, I would prefer to see this makes a lower low to reset the count. If that does occur then the next key fib below comes in at the 11942 level. If that level breaks then I have 11723 below that at the 161.8 extension.
If we do not make a lower low but rather break the 12241 high, then it would suggest that we have put in a bottom and are heading higher on perhaps a truncated bottom with further confirmation coming with a break back over the 12464 level.
For now, however, and as long as we hold under 12241, I am still cautious and on the lookout for this to make a lower low giving us the cleaner and more standard count versus relying on a truncated bottom.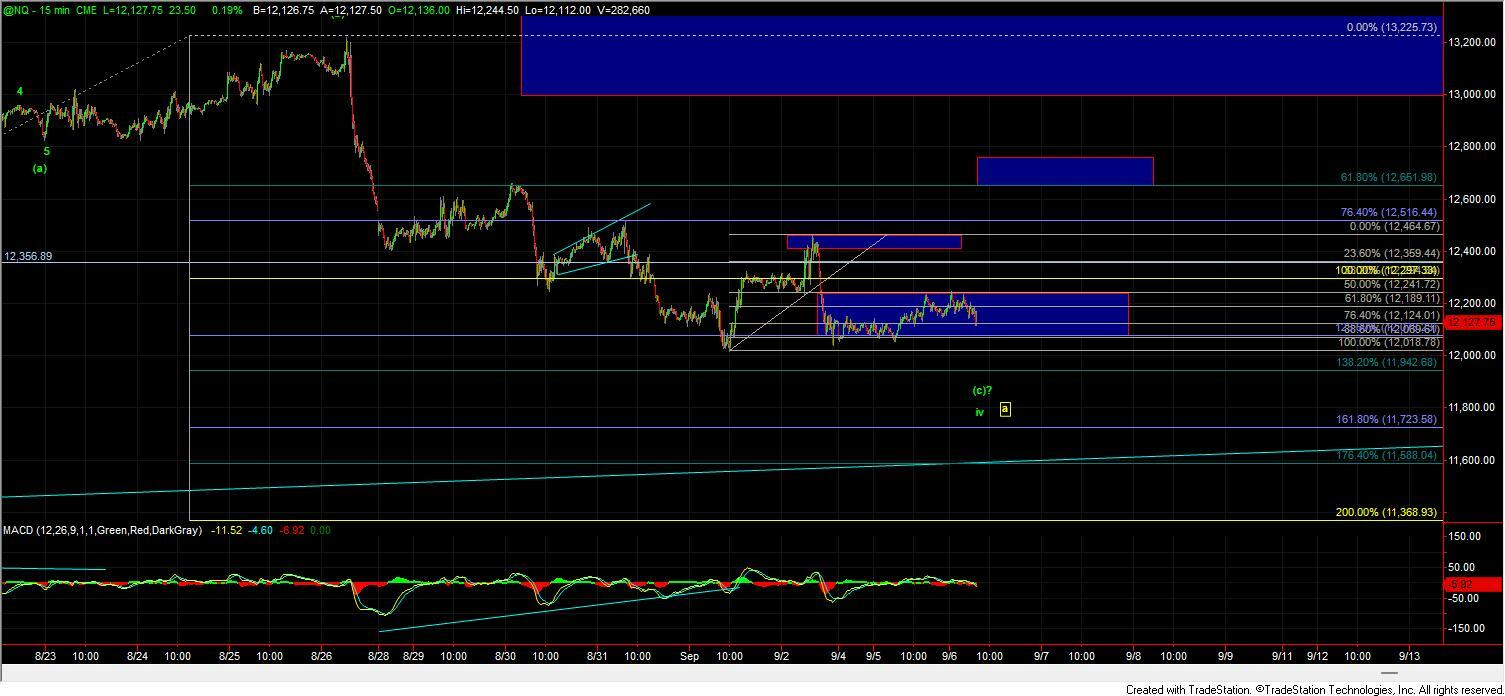 NQ 966 15m