Consolidation May Continue - Market Analysis for Jan 31st, 2018
While I would love to suggest that the market is ready to break out in a big way, I still have no clear indications that is the case just yet. And, this comes more so from the GDX than either of the metals themselves. So, I am going to focus on the GDX in this update.
The action over the last two days has been a lot more convoluted than one would think by simply looking at the chart. In fact, since we hit the lows yesterday, the action actually presents 4 different ways to potentially be counted from an Elliott Wave structure, with us even completing all of the (b) wave with one more minor high in the GDX tomorrow.
While I have now simplified the potentials down to the two simplest counts, I intend to maintain a mental tracking of the other counts as well, and will modify the micro structure based upon the action in the coming days. And, since corrective moves provide the most variable of wave structures, I cannot say that I am terribly surprised.
Needless to say, my primary expectation is that this current consolidation is part of the (b) wave of wave (2), assuming we don't complete all of the (b) wave by tomorrow. So, yes, I still primarily expect one more bout of weakness in the coming week or two before wave (2) completes.
Now, the one thing that can change that perspective is still presented in purple. It would mean that the low struck today was the bottom of an expanded flat c-wave of wave (2). However, we would need to see a full 5 waves completed off todays low (with only 3 evident so far), followed by a corrective pullback, with another bigger 5 wave structure taking us to the purple wave i target. This would then put me on "break-out" watch again.
However, for now, my expectation is that we can still spend more time in a (b) wave, and resolve lower in the coming week or two.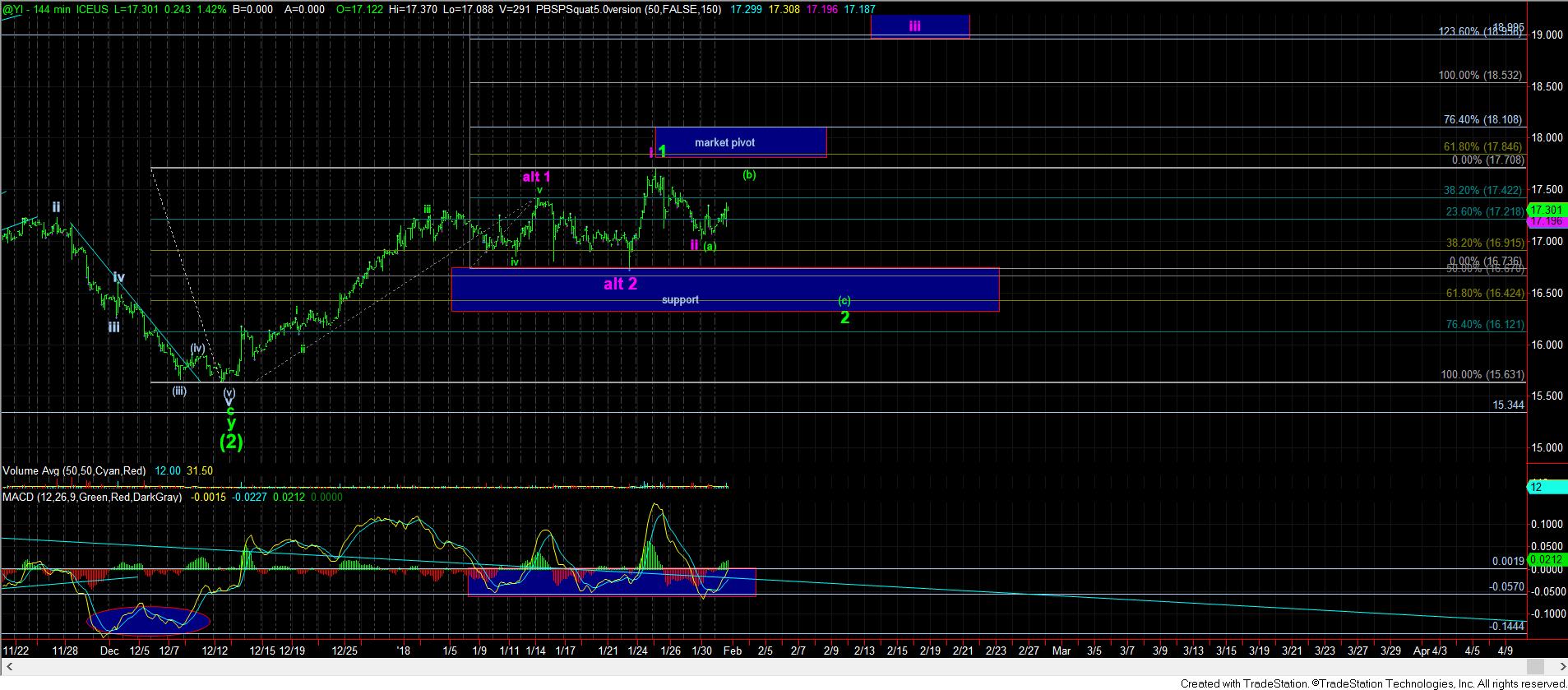 silver144min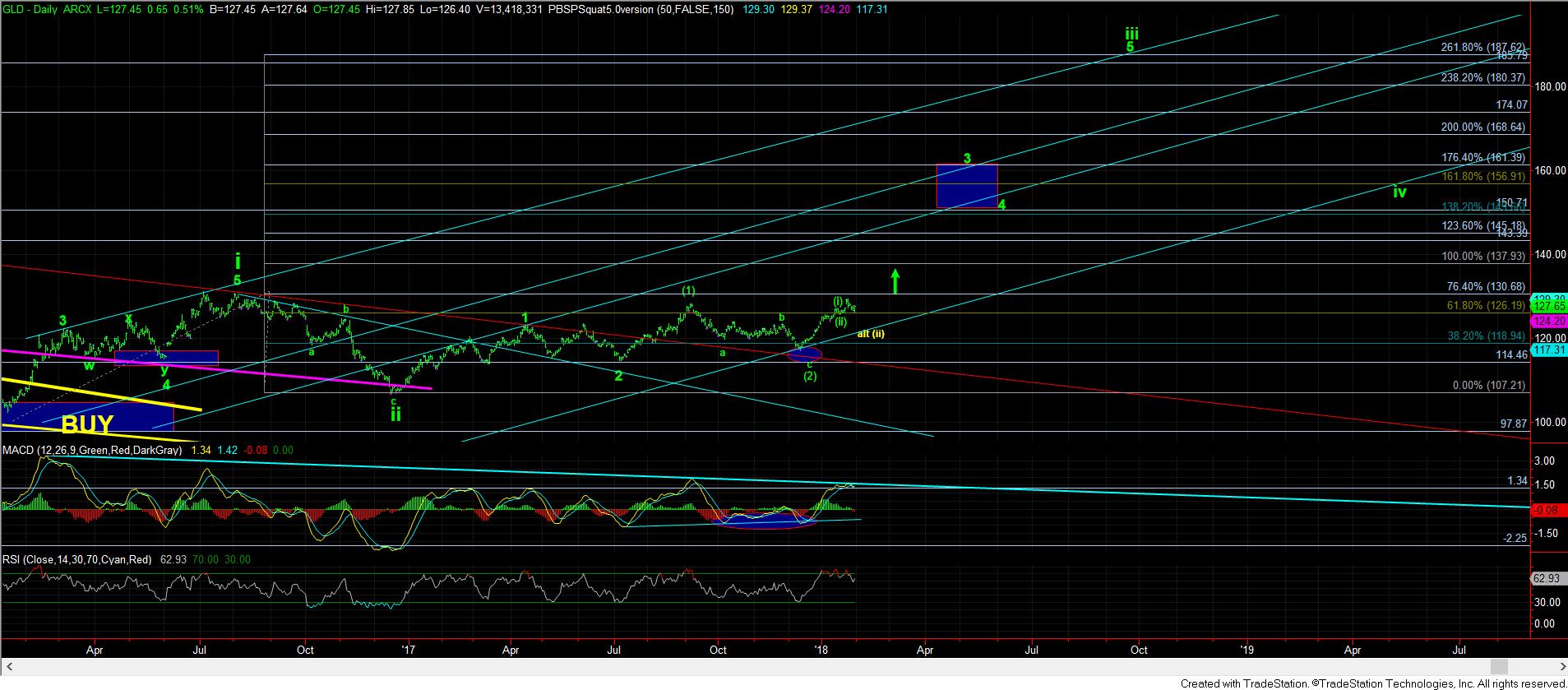 GLDdaily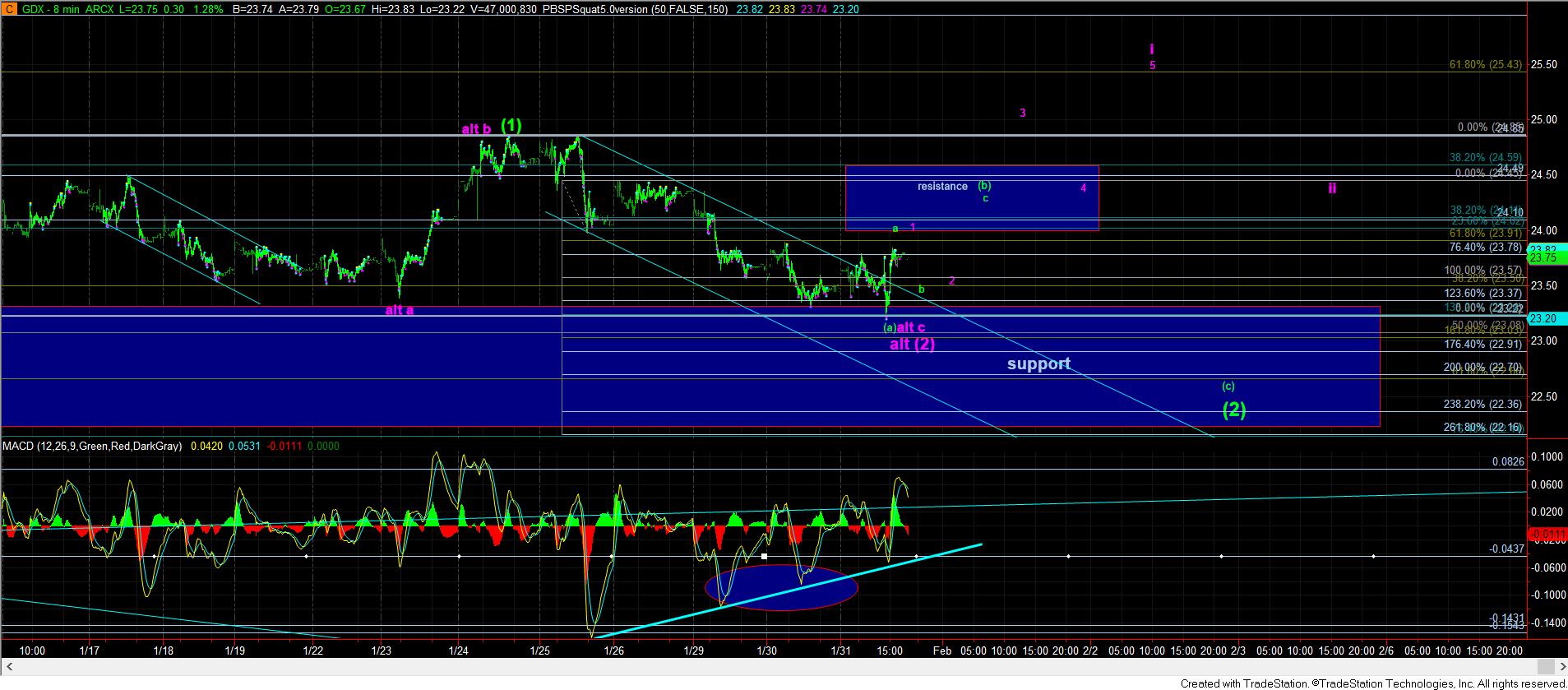 GDX-8min