Completing 5 Down - Market Analysis for Mar 2nd, 2017
With the market dropping a bit further today, and with silver finally testing support, I wanted to send out another update.
Right now, as seem to be completing 5 waves down in the 5th wave of what we are calling a c-wave in a bigger wave (2) pullback.
Notice how the market hit each standard fib on the way down, which is not typical in the metals complex, as most are often extended. That tells me this is a relatively weak move down in the GDX. While I have no confirmation yet that it has completed, I will say that the divergent technicals that we are seeing now support the count.
Moreover, note how the MACD supports the wave count, with the heart of the 3rd seeing the strongest decline, with the techs diverging since that point at each low.
So, we have a "potentially" completed count down, and now its the markets time to prove it with a strong reversal to the upside in an impulsive structure. I want us staying over the 21 fib to make me confident of this potential.
As far as silver is concerned, I actually posted an update noting the downside set up in silver right before we got the drop to test support. I have added an alternative count on the chart, which would align silver with the other counts as well, and then bring balance back to the force . . er . . market.
Regarding gold, I have no changes from yesterday.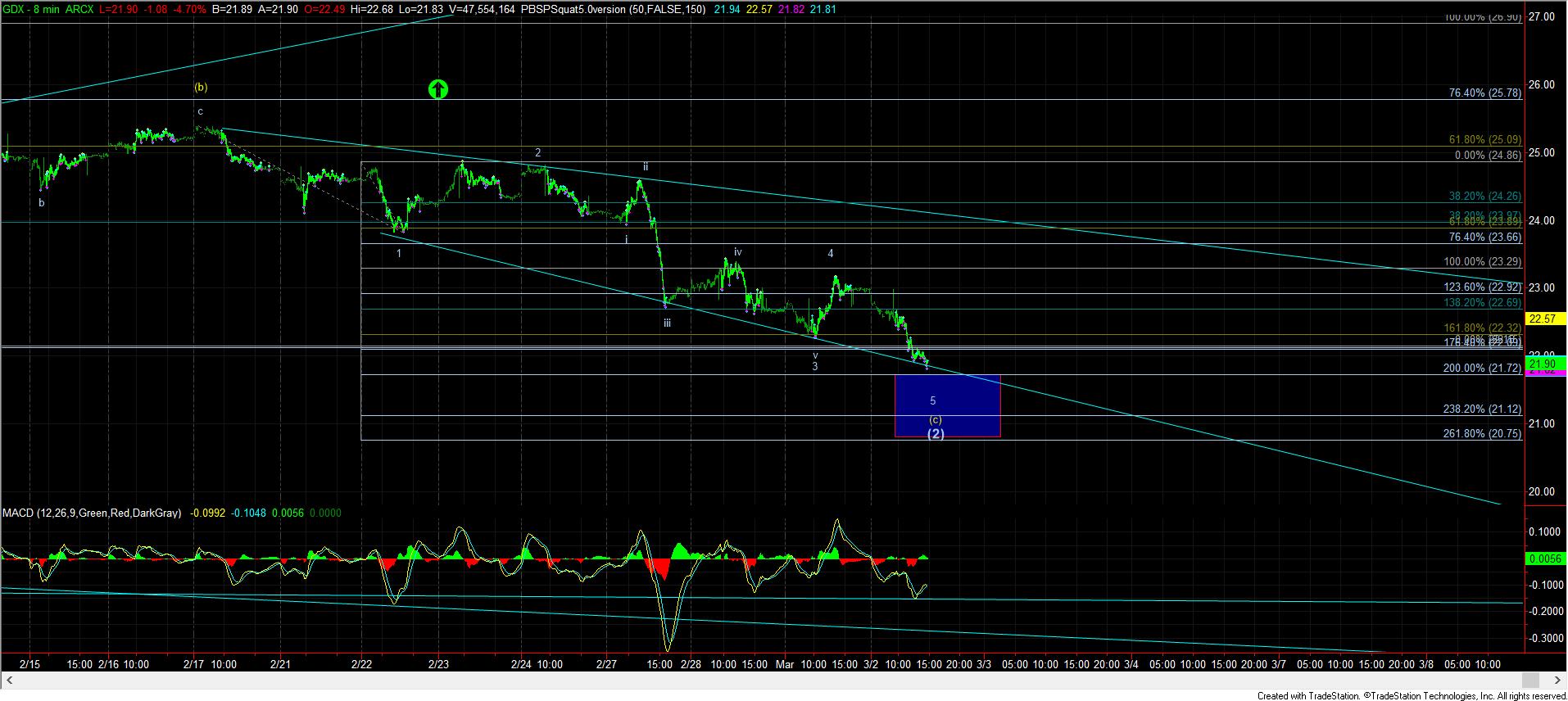 GDX-8min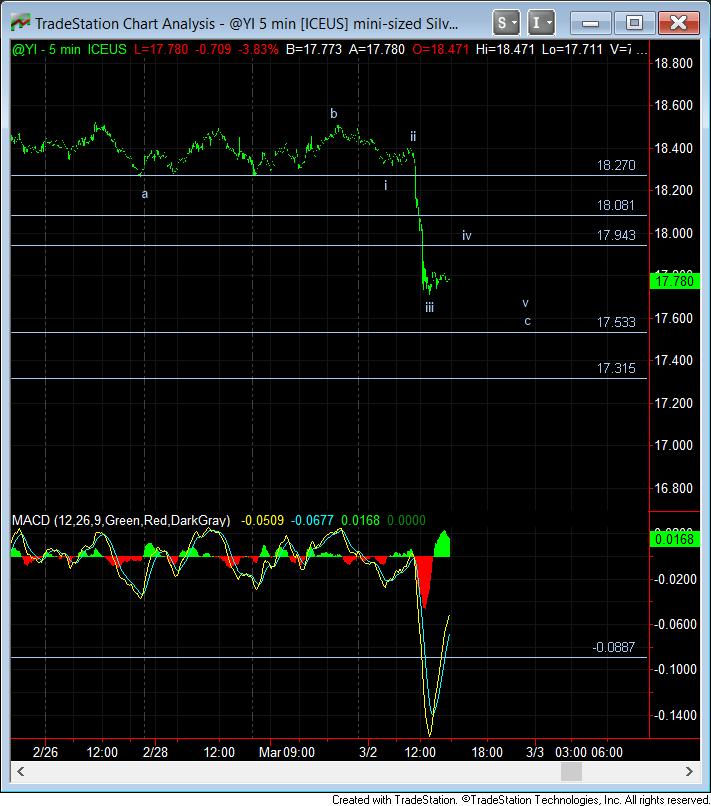 silver5min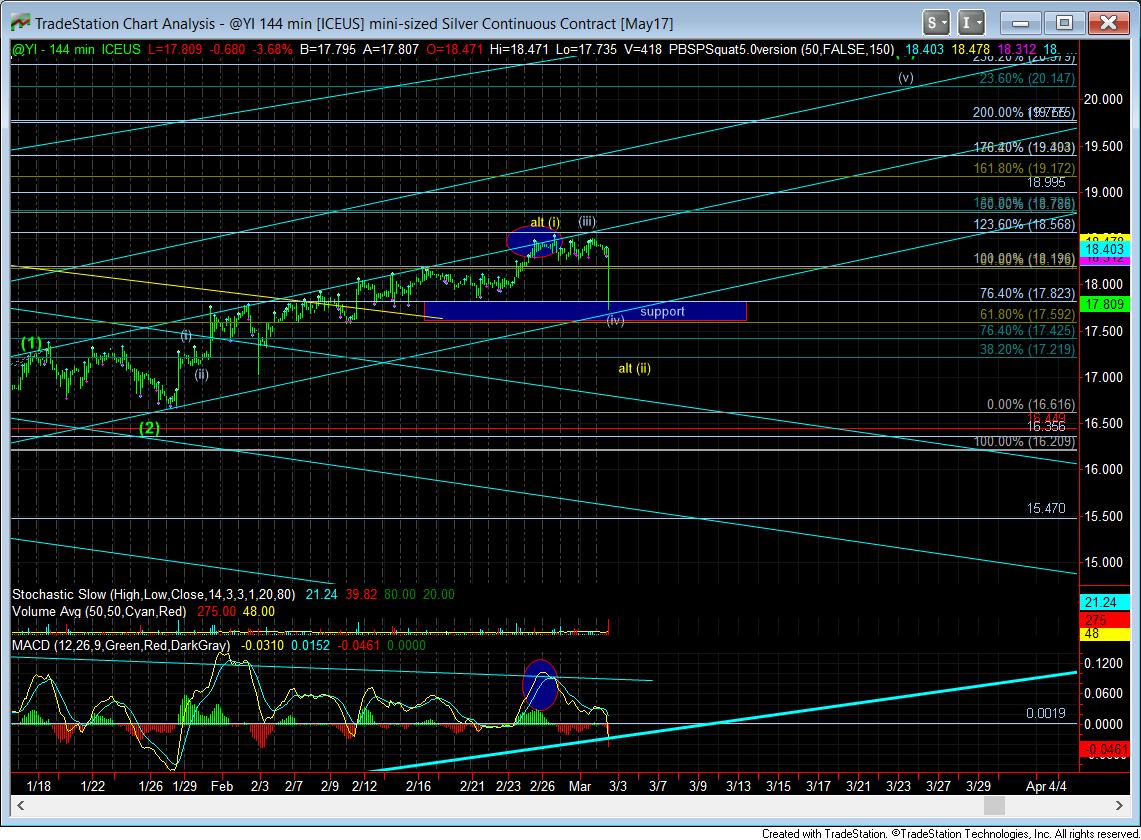 silver144min