Chart on S&P 500 (INX): Not Much Accomplished Over The Last Week
Well, it seems the market ended the week near where the prior week ended as well. And, as we seem to have simply consolidated near the highs, the market has even left the potential in place for a marginally higher high in this [a] wave rally off the December lows. But, overall, nothing has really changed in my perspective.
So, unfortunately, this update will be rather short this week, since last week's update, which was quite long, is still absolutely applicable to where we reside in the market at this time.
In the short term, either the [a] wave rally within the larger b-wave rally (as shown on the 60-minute chart) has completed, or it has one more marginally higher high to be seen before it completes. This still leaves me with the expectation for a b-wave pullback, as outlined on the same chart.
I also explained last week what it would take to complete 5 waves up off the December lows, and we still are not even close to that potential, which keeps my larger degree perspective within the corrective structure of this 4th wave as my primary count. However, even within that larger degree corrective structure, I still am looking for the market to rally to at least the 2800SPX region in the coming months before the c-wave takes us back down to the 2100-2200 region to complete this larger degree wave 4. Remember, the market has to generate enough bullish sentiment once again to convince its participants the bottom has been struck, and that a return to lower levels is not likely. I think it has been doing its job rather well thus far.
And, as I have reiterated many times, I still do not believe this bull market which began in 2009 has ended. I still think we have a multi-year 5th wave rally that will take us over the 3200SPX region, and even point us as high as 4100SPX. But, until we complete this 4th wave, and then see wave 1 and 2 of that final 5th wave, we will not be able to identify whether the market will top at the lower end of that target or the upper end of that target.
And, as my vacation time is coming to an end, I look forward to seeing you all back in the trading room this coming week.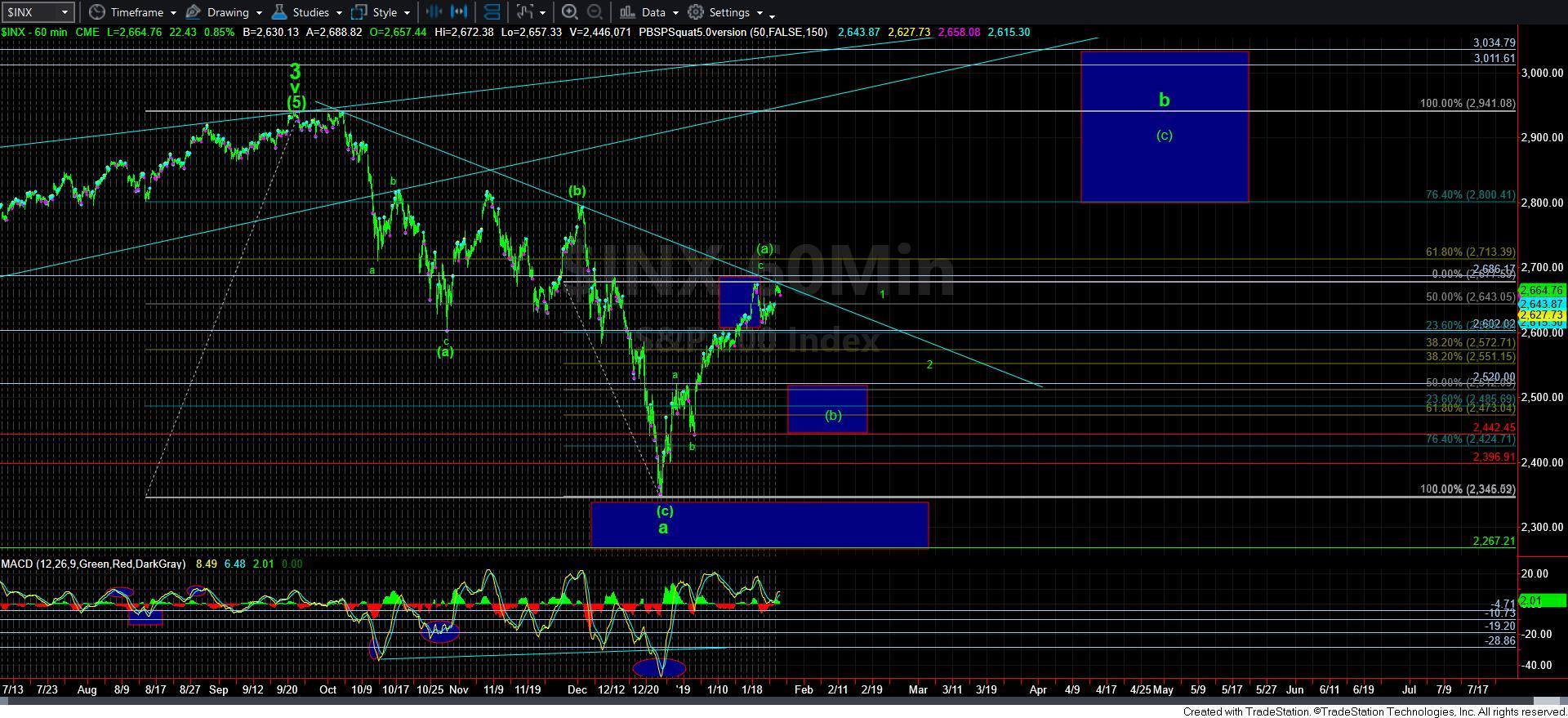 60minSPX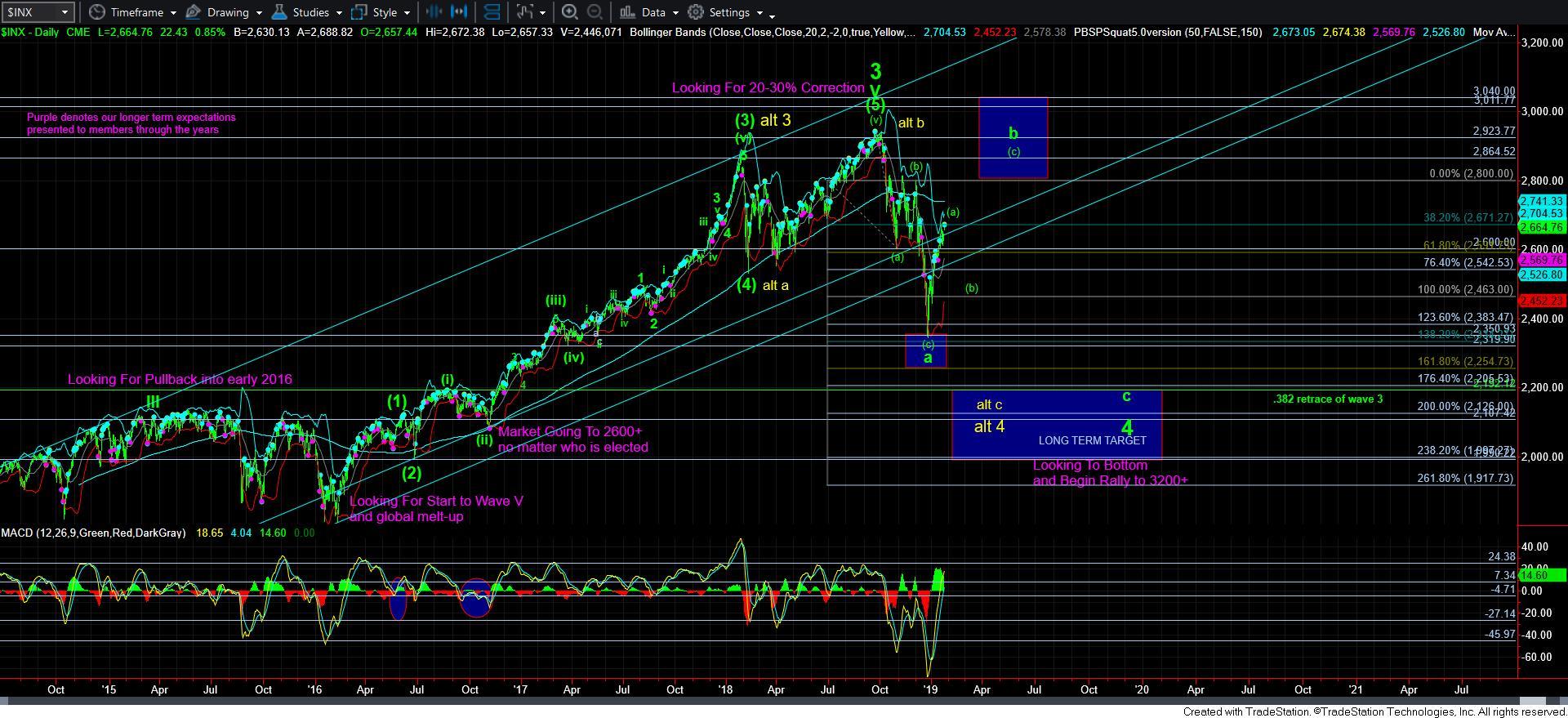 1SPXdaily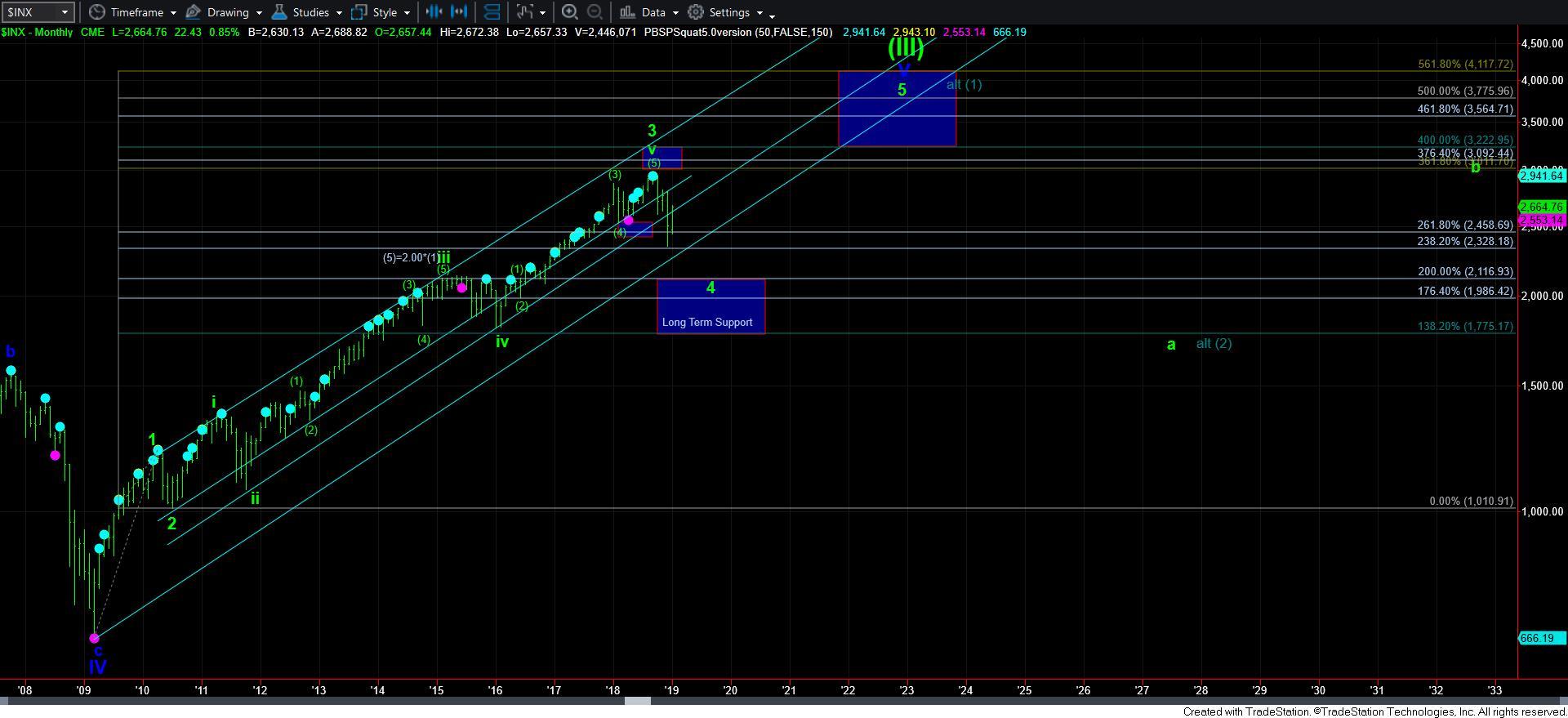 SPX LONGTERM