Caution Needed - Market Analysis for Jul 15th, 2020
While possible an alt 5 of (1) extends some more I think risk still skews greatly to more of a (2) soon.
CABPCR is .52 while that is not "extreme" by my consideration <1.00 can be "locally toppy". Helene M said that P/C ratio today is the lowest since Jun 8, and that was pretty extreme.
This can still easily be topping more immediately in a b of A of (2) or even just B of (2) and a stronger C takes us more directly toward 2777.
NQ stayed under the 61.8% retrace of yesterday's drop and IWM can easily count (kinda cool) as a (w)(x)(y) for the circle b where the (y) is also a wxy.
Many of our StockWaves names have clearly started to fade in their respective twos after 5up and several others are just now looking complete as 5up. We have highlighted a number of stocks that already have decent fades from June into support and can be starting 5th of some even more bullish than that, but the context of broader risk is important to keep in mind.
#CautionWarranted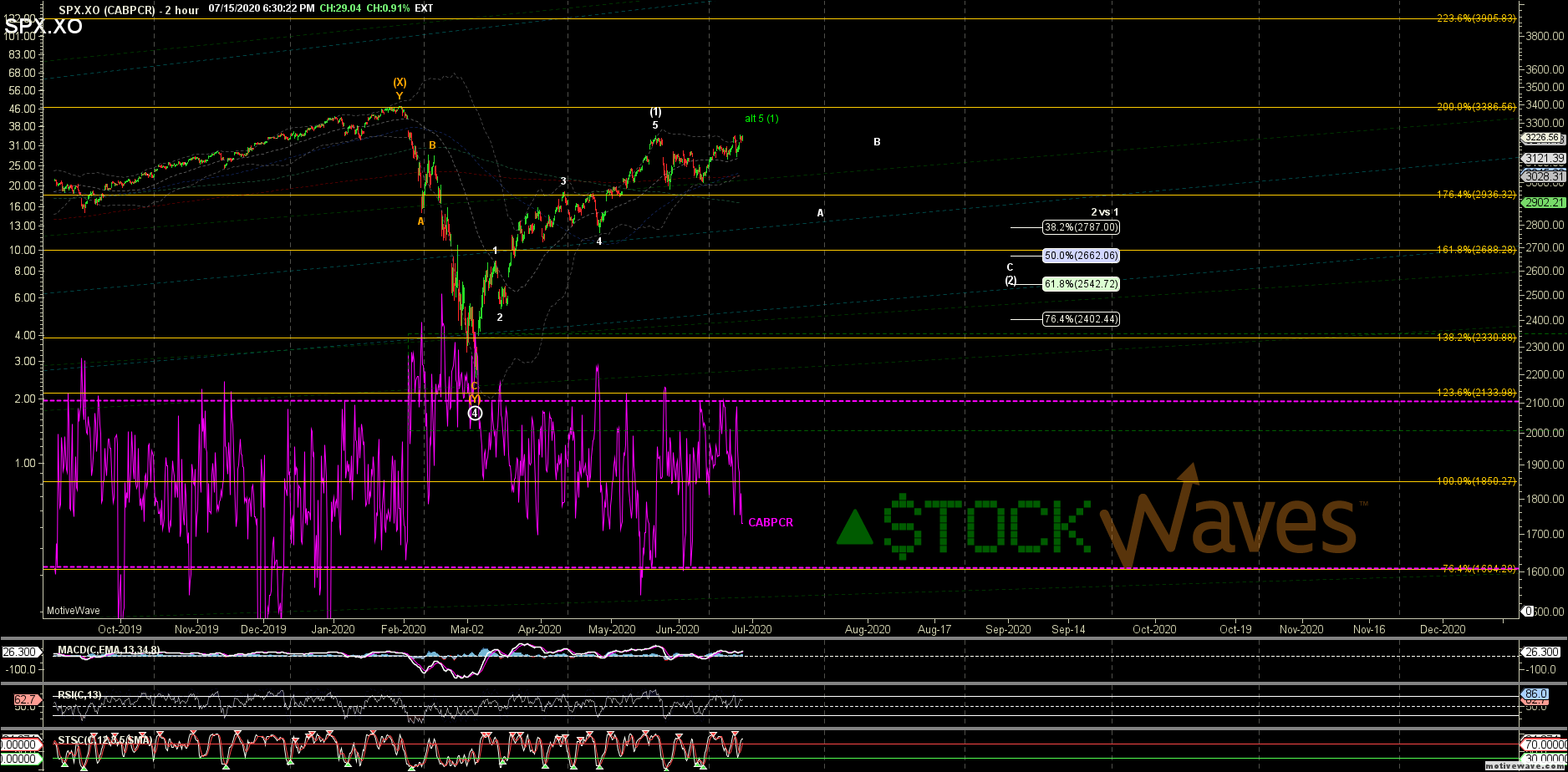 SPX.XO - CABPCR - Jul-15 1830 PM (2 hour)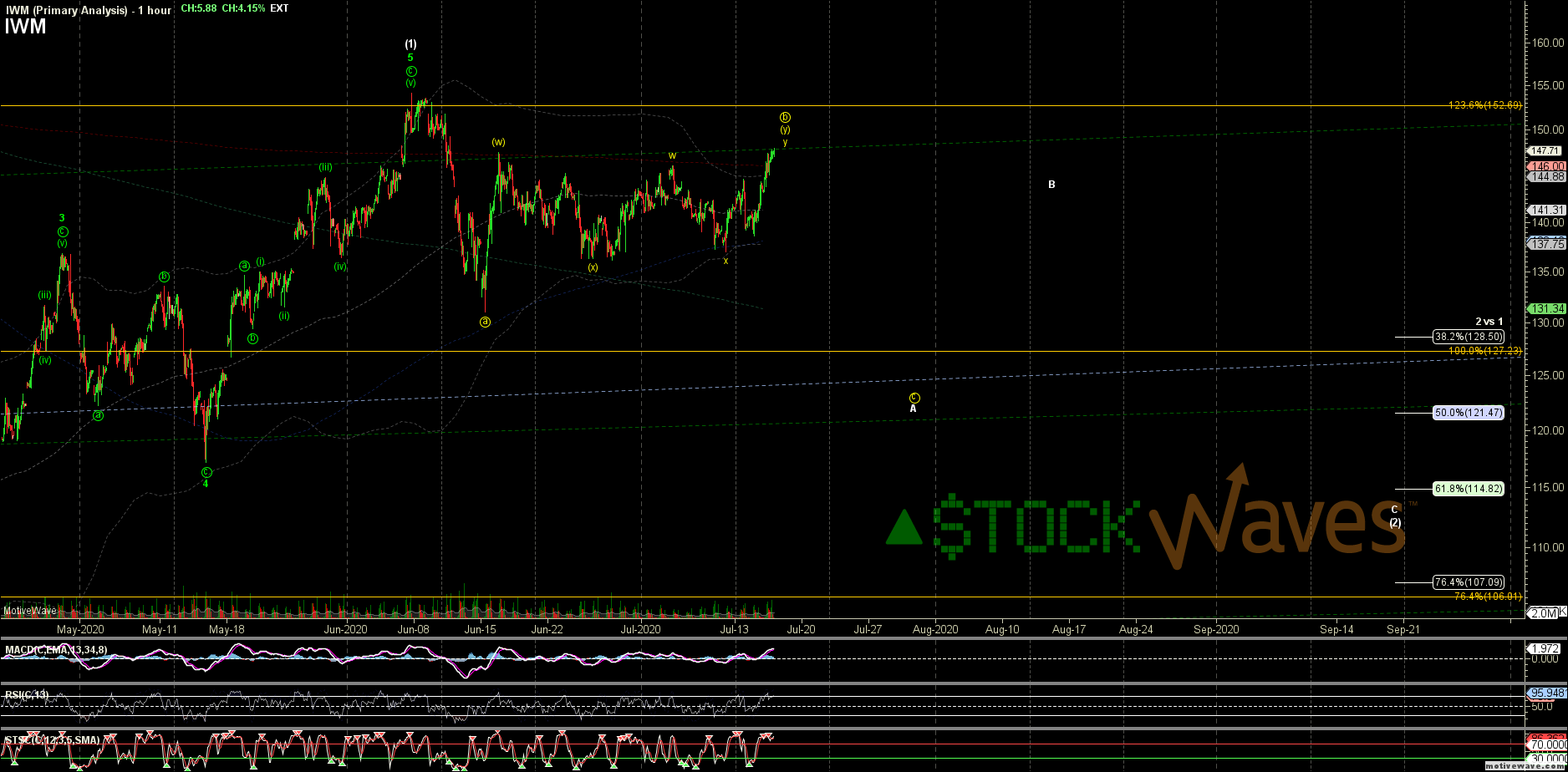 IWM - Primary Analysis - Jul-15 1834 PM (1 hour)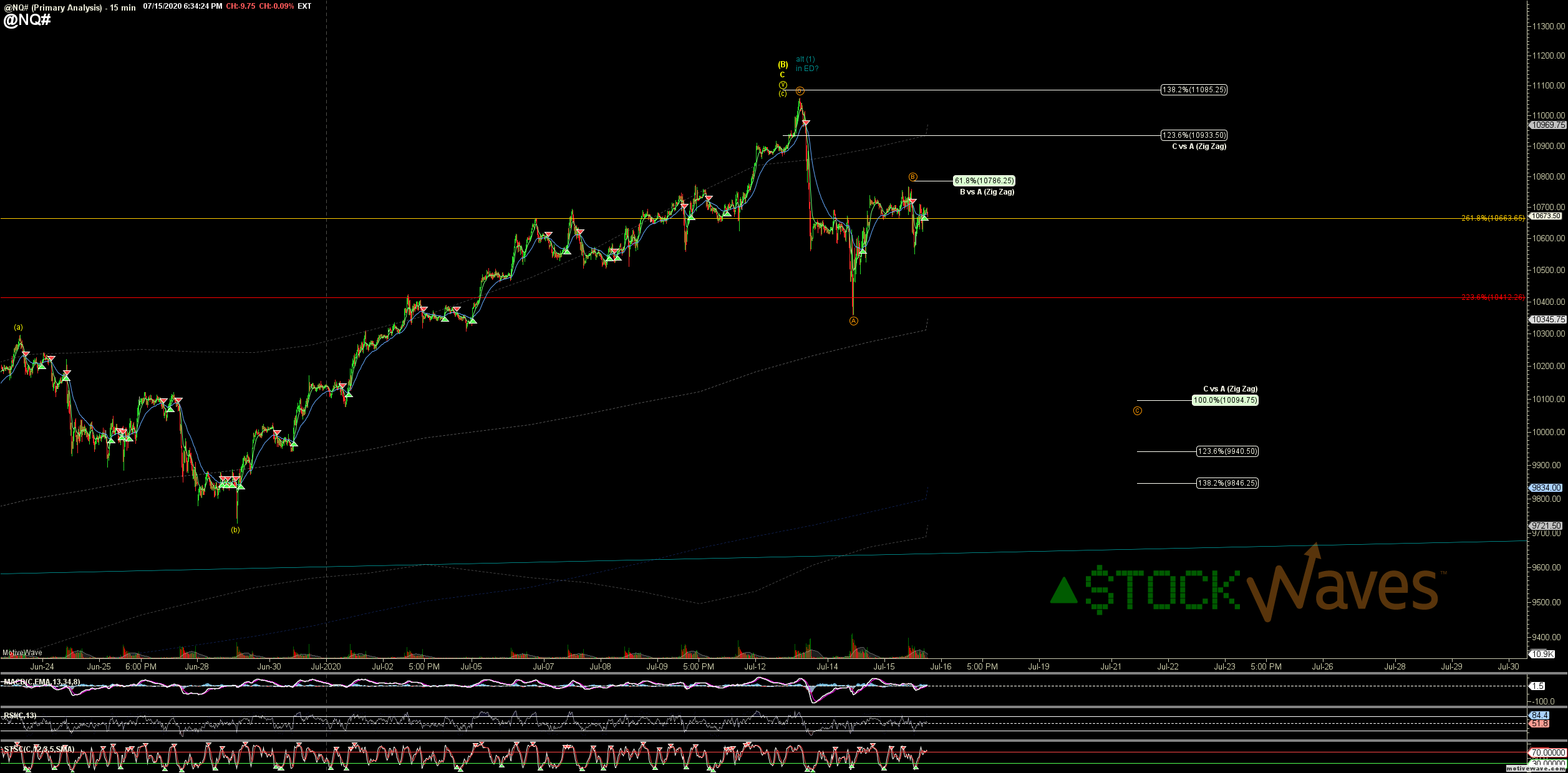 @NQ# - Primary Analysis - Jul-15 1834 PM (15 min)