Can We Squeeze Any Higher?
I want to start with the GDX in this update. While there is nothing significant for me to add in this week's update, I have to still note that I am not sure if the GDX has completed its 5th wave just yet. It almost looks like it is trying to squeeze higher one more time to complete this 5th wave of the c-wave of iv, but it is truly not necessary at this point in time. Rather, we have the minimum number of waves in place to consider it complete, but we still need to break below 19.90 to confirm this top has been struck.
Silver best counts as needing a c-wave down for its wave (iv), which will then set us up for a 5th wave higher to complete a much nicer 5-wave structure off the recent lows. This is still my preferred expectation, and I will maintain this expectation as long as silver remains over the 15-15.30 support region.
As far as GLD is concerned, I am still 50/50 as to whether it can see a 5th wave lower or not for the reasons I have enumerated many times in past updates.
I want to take a moment to address a question I have been getting a lot lately. Since ABX has changed to GOLD, I no longer have a count on that chart. But, since I was only using it to glean more clarity on the GDX chart, I do not need to use it since GDX is rather clear to me. And, as long as GDX remains below 22.30, I am looking for a 5th wave lower in GDX.
But, for now, there really is not much more detail I am able to provide for guidance in this complex, as I think we have analyzed this to death, and the market has to finally give us some movement before there is anything more for me to say. And, for those of you that have followed me for some time, you know that it is rare that I don't have a lot to say. (smile).
Enjoy your evening.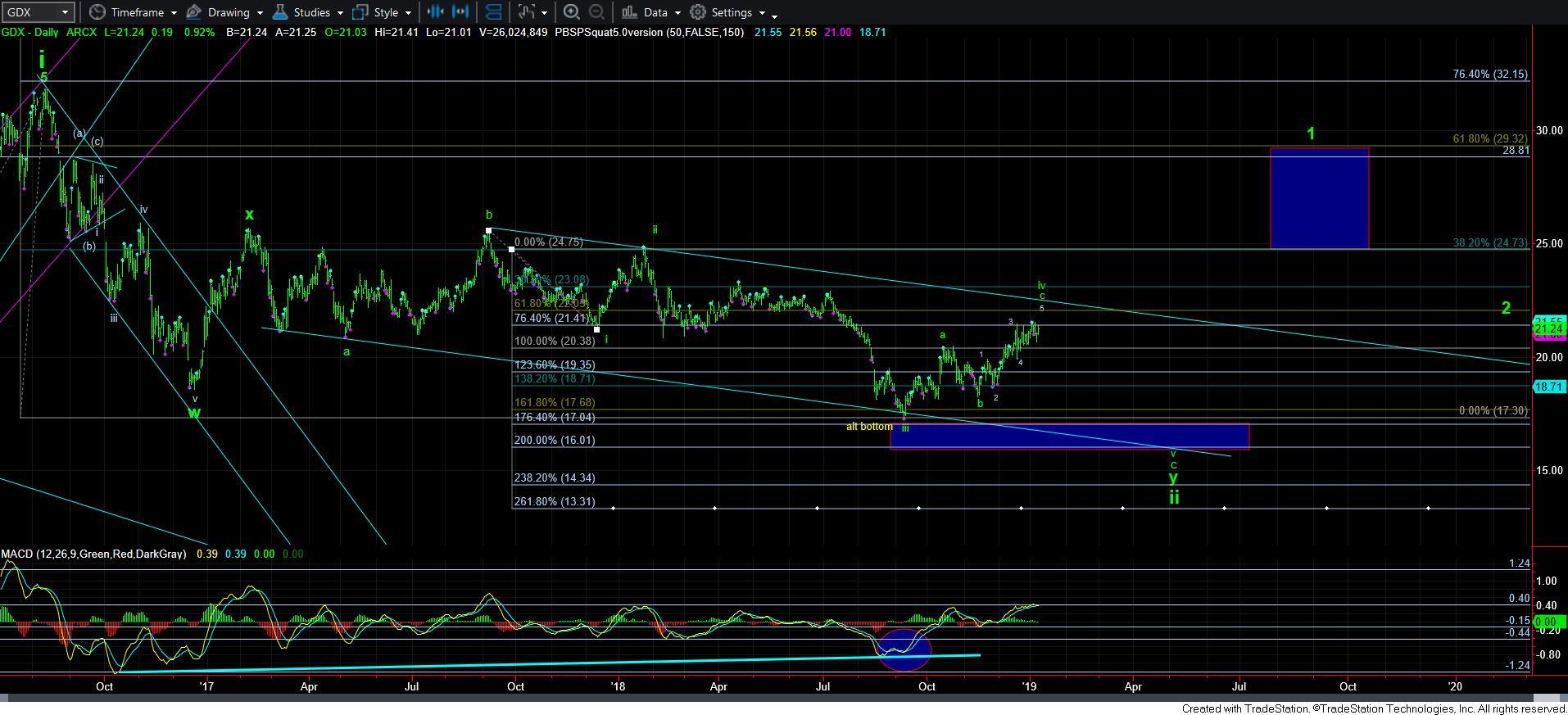 GDXdaily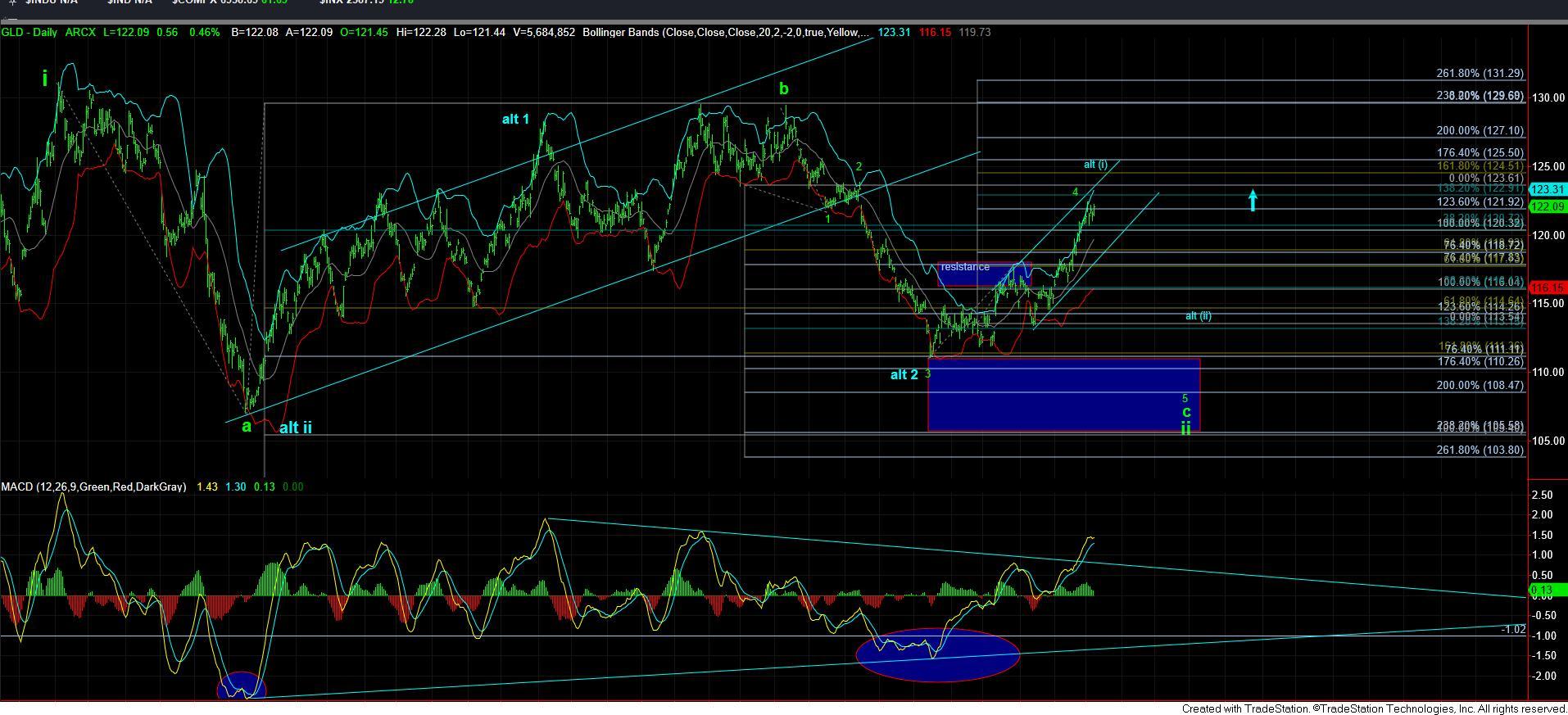 GLD-daily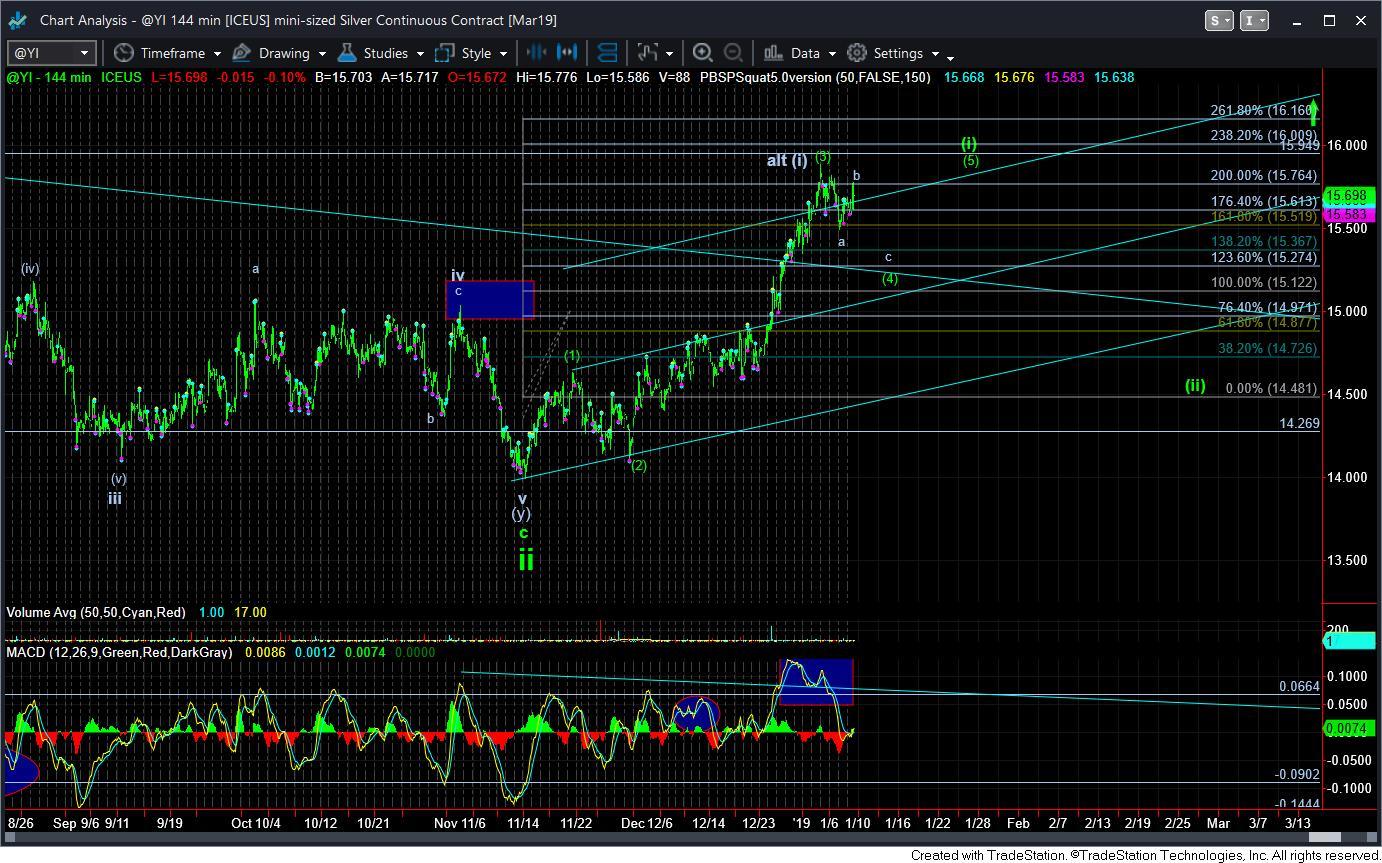 silver144min