Calling The Big Drop In MRNA
In our Wave Setup on Sep 24, we initiated a short call on MRNA when it was at at 441.15 and just starting to turn down from the top of the yellow (ii).
We wrote: "MRNA retains a good R:R setup for a drop down toward 325-309 as long as it holds under 459.16."
Here's what the chart looked like at the time: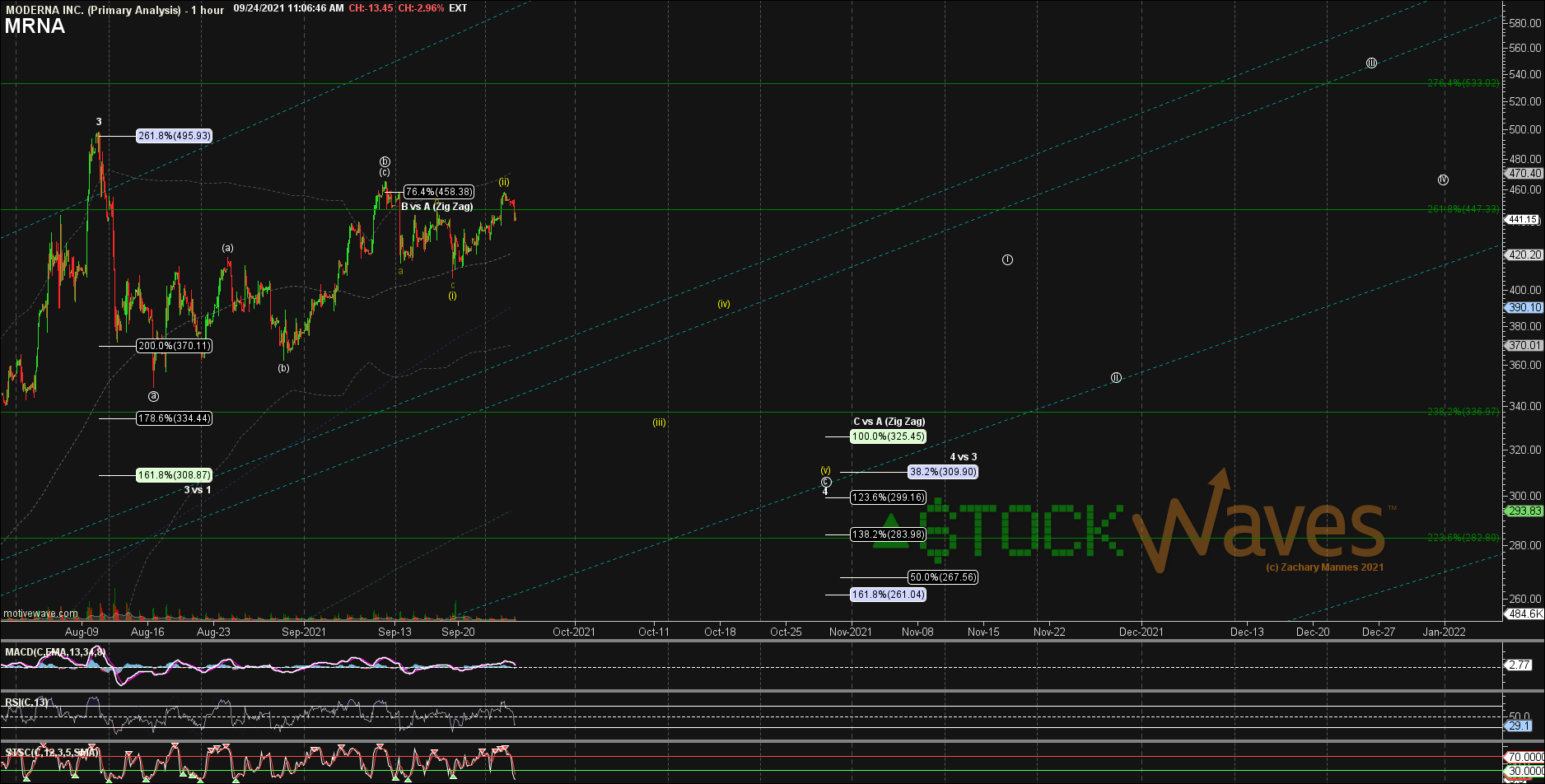 Fast forward to today, with the stock dropping to 352.19 at the time of the chart below.
This has prompted numerous kudos from our Stock Waves members at EWT and on SA, including this from "Ray88":  "Thanks you Z & Team. My 300 puts I have just sold for over 300%. My 350 puts over 1000% at peak today. unreal."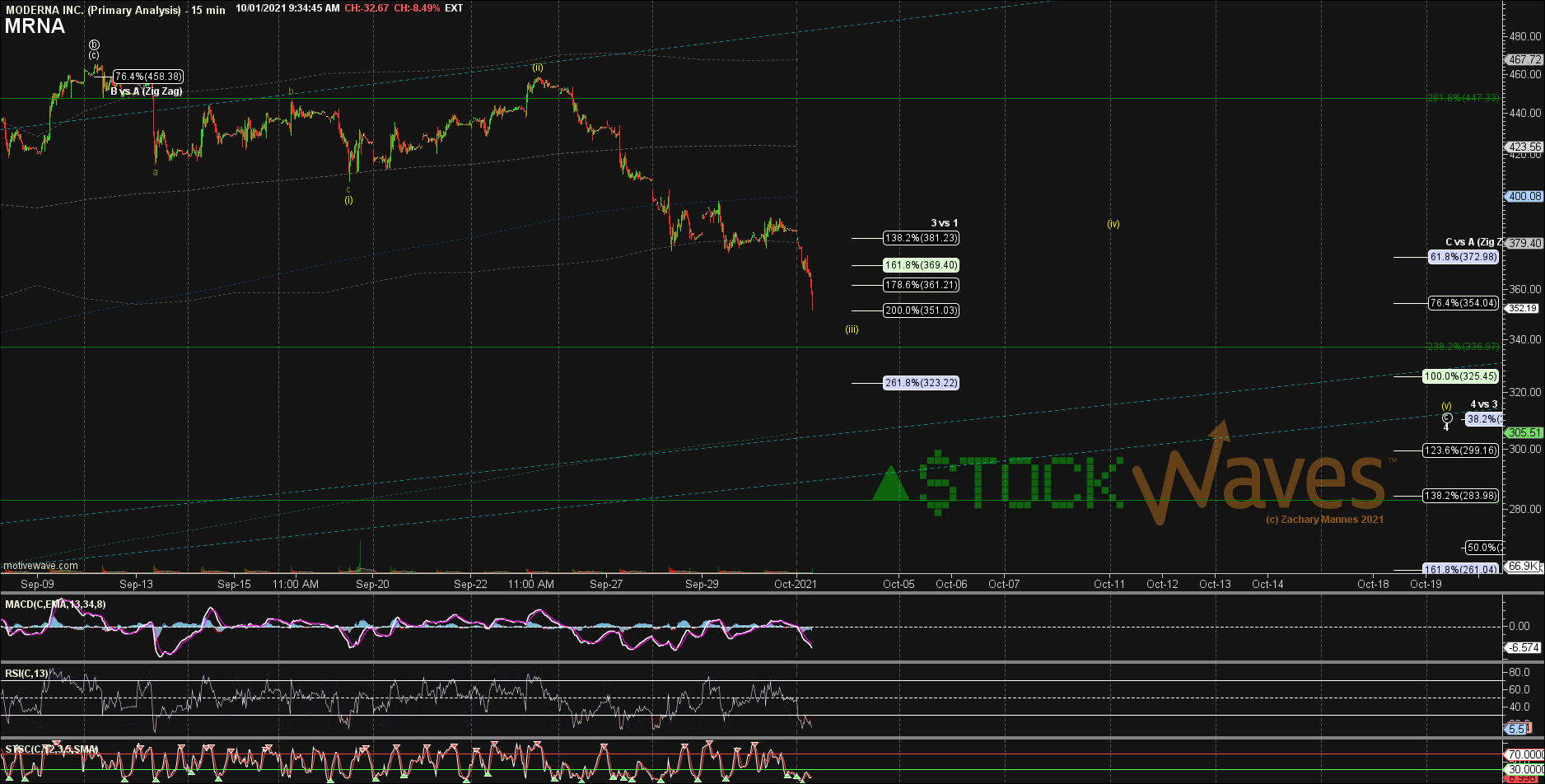 MRNA - Primary Analysis - Oct-01 0934 AM (15 min)