Market Analysis for Mar 8th, 2017
Based on a couple of questions I received this evening, I want to bring something to your attention about the full-member updates I sent out earlier this morning on the metals complex. Those levels I did not want to see broken in GLD and GDX were for TODAY. If they broke those TODAY, it would open a trap door.
However, there is still room for GLD on the downside in this wave (2), so there is no imminent break down scenario, with 114 likely support for tomorrow, based upon the trend channel. Moreover, as you can see on the GDX daily chart, GDX does not invalidate its bullish pattern unless we break below the December 2016 lows. That being said, I still would not want to see it break 19.90, as I have mentioned on the bigger perspective in my live video many times.
I hope this clarifies the posts I made early this morning and adds some light to the bigger perspective.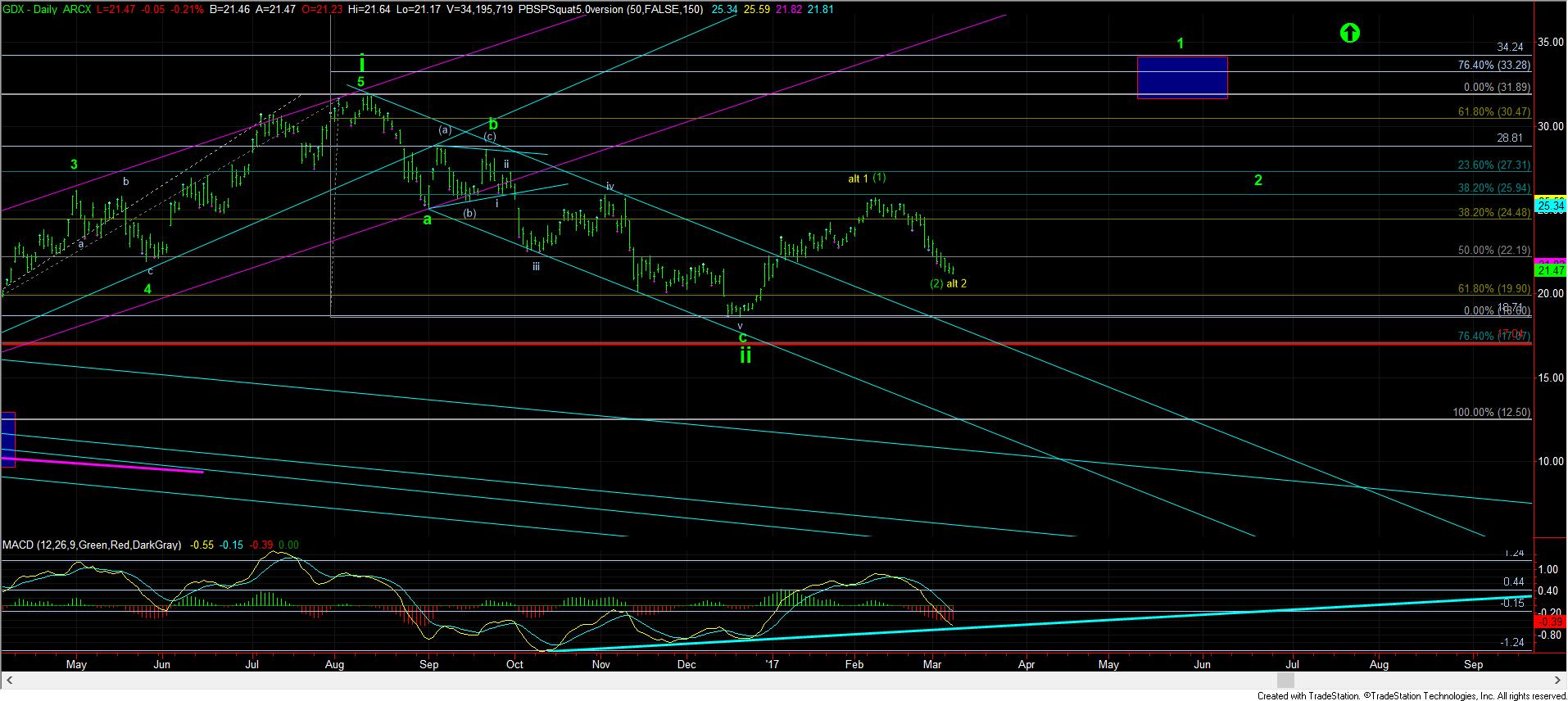 GDXdaily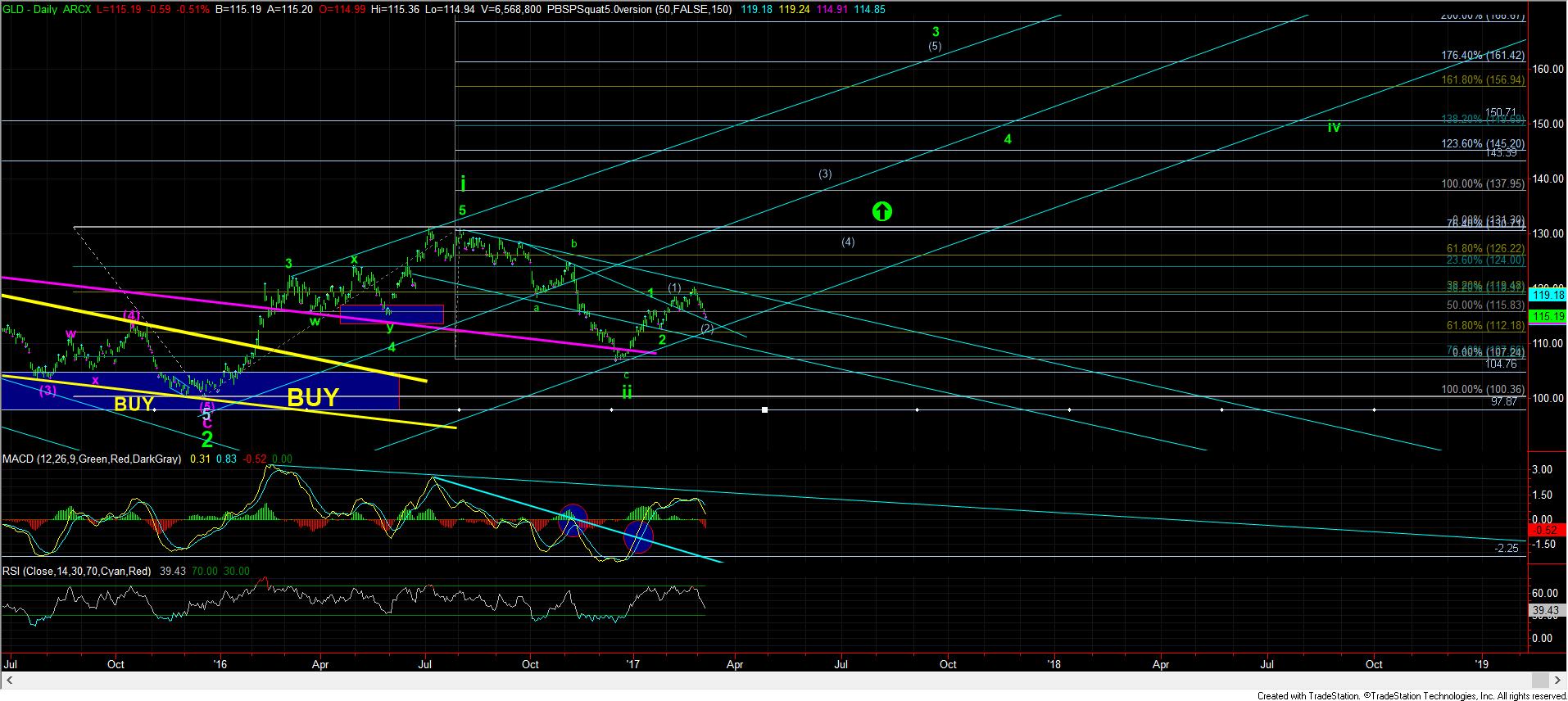 GLDdaily