Bull Trap/False Breakout Confirmed
Tuesday Sept 12th played out a massive trend day down (ES 4.3% and NQ -5.5%) confirming Monday was a bull trap/false breakout.
The majority the index losses came from the CPI event that topped at ES 4175. RTH opened at 4030s. If you recall, the Monday's EOD close was 4130s, this meant that traders were faced with a 100 point or -2.4% gap down.
For the rest of the RTH session, sellers continued to overwhelm buyers as it was a stampede for the exits. Tuesday EOD closed at 3950s around the low of the day. For reference, the biggest intraday bounce was about 19 points at the final 15 minutes. None were spared today.
Key ideas for Sept 14:
All timeframes aligned to downside as of Sept 13 closing print.
Today EOD closed at 3950 meaning Monday's 4130 breakout has been confirmed a bull trap+false breakout per last report's parameters (sellers needed a close below 4080).
Plenty of trapped buyers/inventory from past 3-4 days so be aware of trend week down (3 sessions left for this week).
Short-term bear biased, reassess tomorrow morning based on globex action.
Mainly using 3985/4000/4015 as our trending resistances for shorting rips.
The main point tomorrow morning is assessing whether Wednesday is going to play out as an inside/range day then more downside follow through on Thursday-Friday.
Immediate supports are 3930/3900/3885.
It's a massive range so bi-directional scalps could still work for rest of week, but obviously southbound will be the easier trades when we go with this week's trend.
Key levels are static, context is dynamic, real-time execution is fluid.
Reactionary day-to-day market environment so capture points/profits and cut losers quickly, know your timeframes and adjust. We utilize a level by level approach.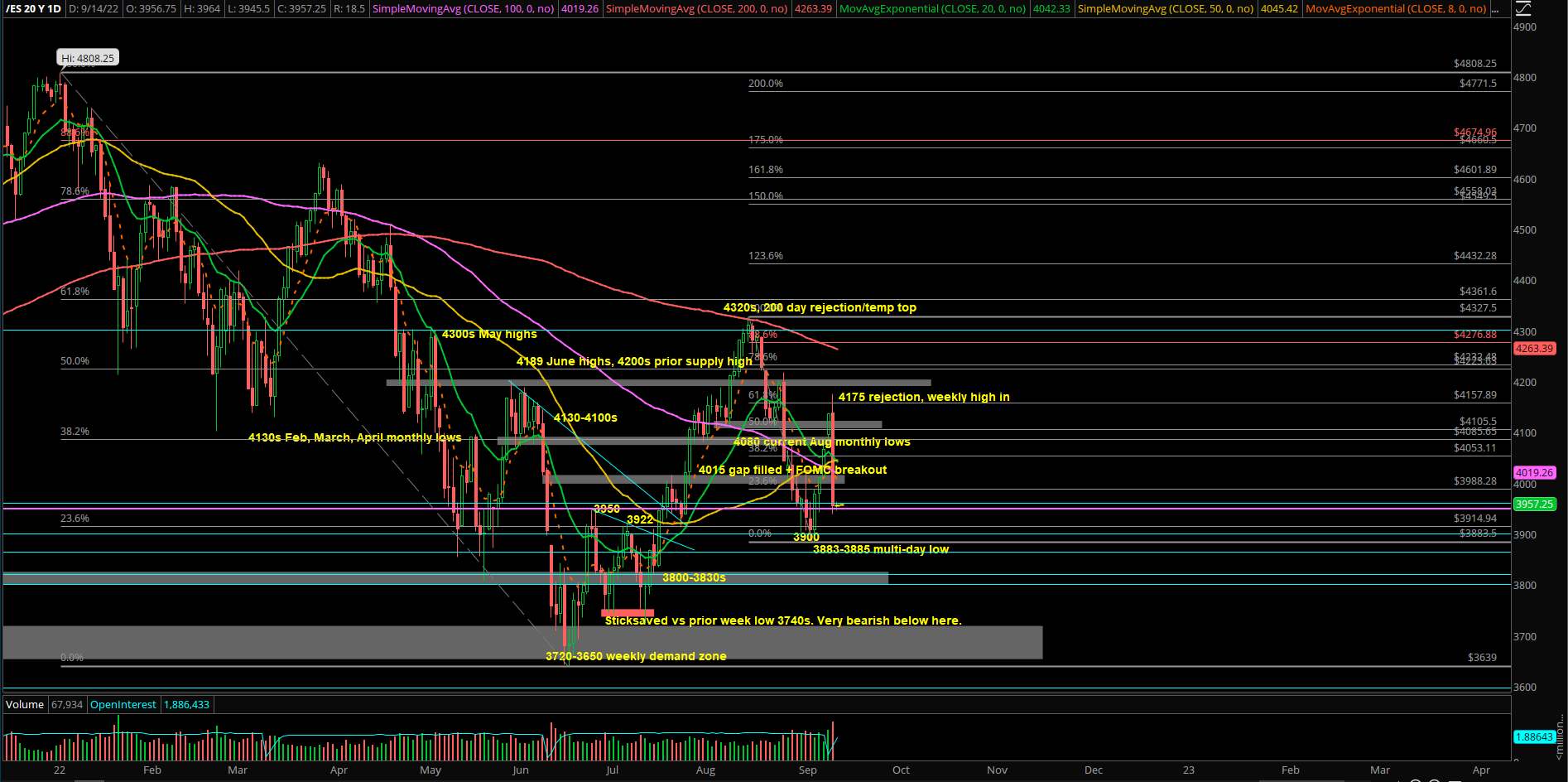 ES SEPT14_REVIEW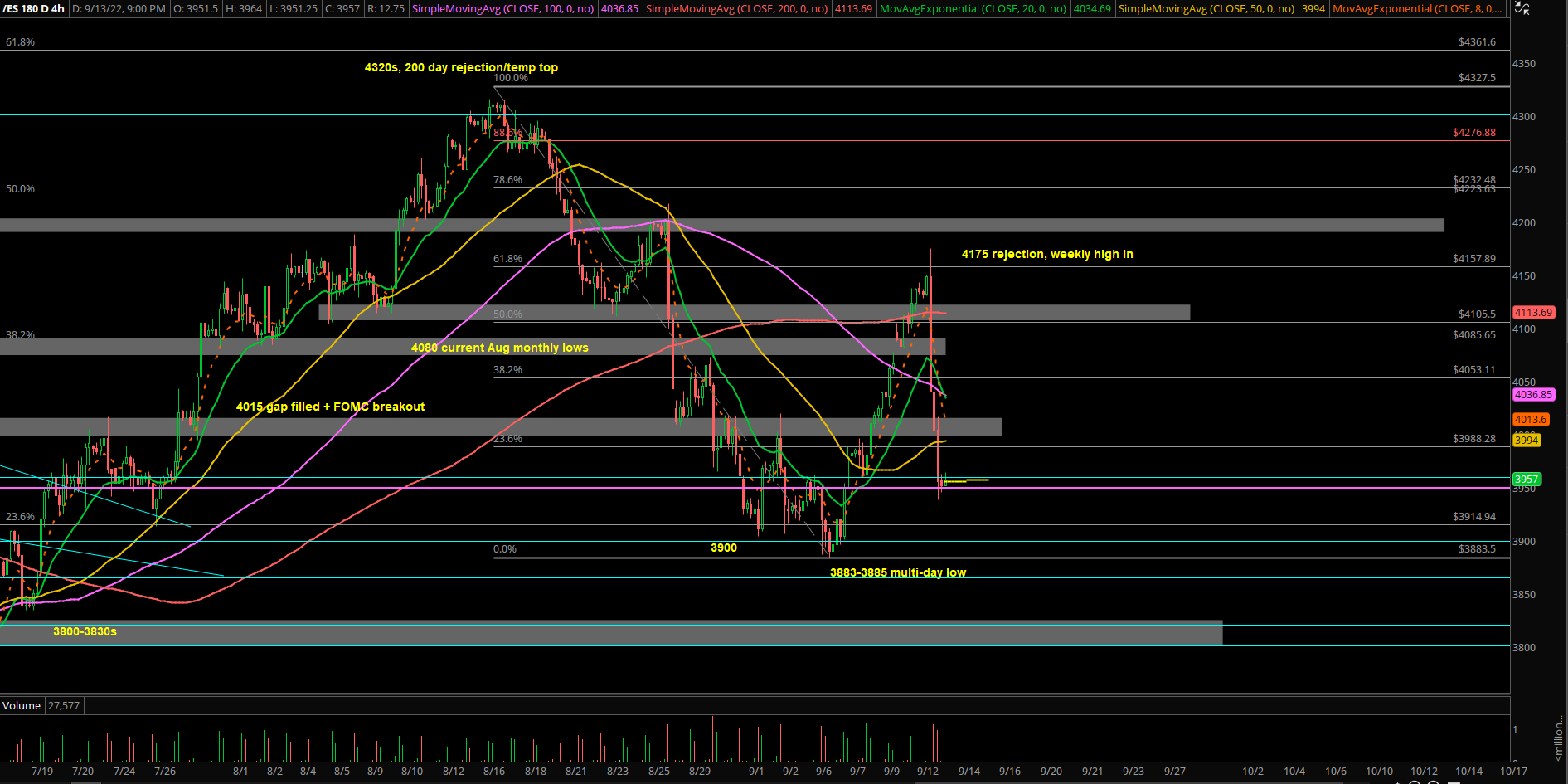 ES SEPT14_REVIEW2