Allow me to show you a break out set up you can buy in GLd should we see a pullback now. Normally, I don't favor buying a break out, but this one is nicely set up for it should we see the GLd pullback to the blue box CORRECTIVLEY!!
Should we see that pullback in a wave ii, and the mrket then takes out the high of wave I, you may buy that break out and use a stop of about $1 below the break out point. And, with that $1 at risk, you will be looking for at least a 5 dollar move, with the potential for it to be as much as a 12 dollar move to the 128 region.
As for break down scenarios, I really would not like to see it below the .618 retrace around the 113.90 region. But, be patient and look for 3 waves corrective back.
Also, the reason I am willing to accept a truncated top in the GLD is due to the long term trend line which it seems to be respecting at this time - as seen on the daily GLD chart. But, silver's making a higher high does make me feel much more comfortable about accepting this type of truncation.
Lastly, as I said before, a break out strongly over 117 would signal to me that we are likely already in the wave iii higher.
GLD8min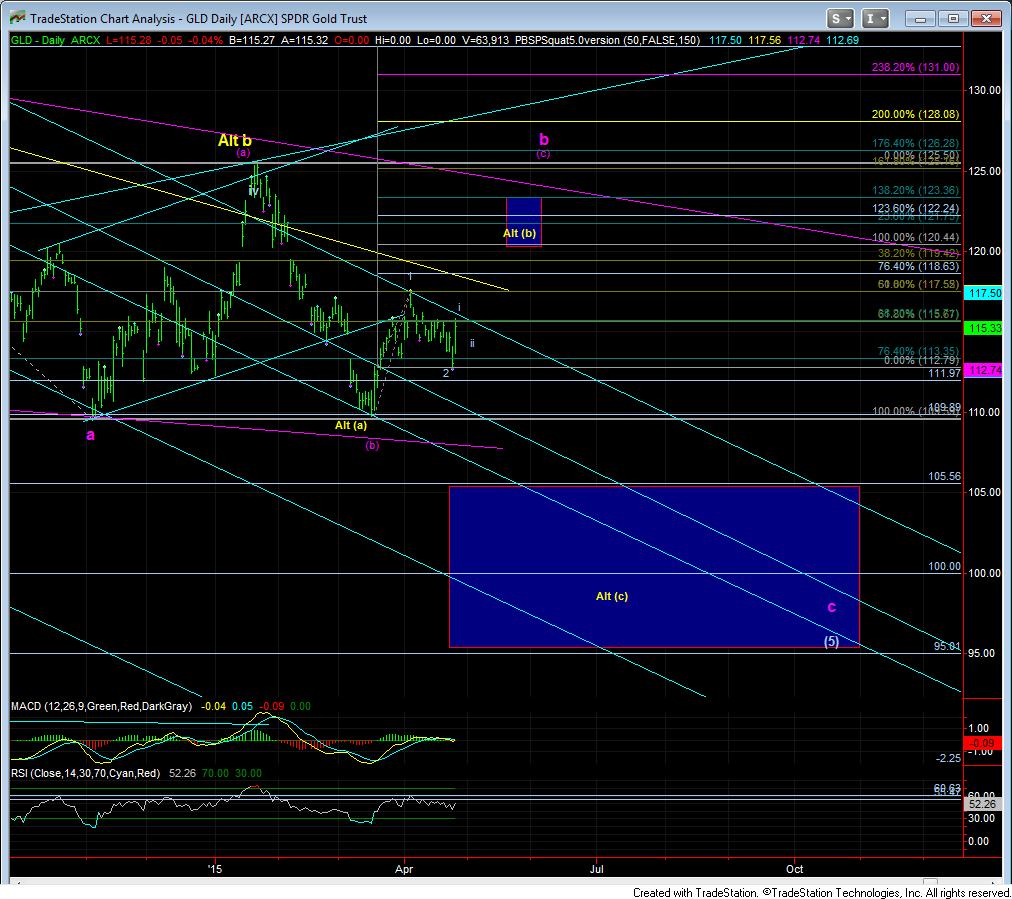 BaseCase - GLD Daily