Bounce Likely Coming In DXY
Last weekend, we pointed towards the DXY hitting resistance, after what counts best as a 3 wave rally. However, as I also noted, we do not need a 5 wave rally to signal that start of the larger (b) wave rally I am expecting to take us back towards the 100 region over the next year or so.
In the smaller degree, I can count a 5 wave drop off the recent highs. While it is not a textbook Fibonacci Pinball drop, it did hit the right extensions for a good part of the drop. So, after we see a potential 5 waves down, I would expect a rally to take hold. If this next rally takes shape as a corrective structure, then it opens the door to the DXY targeting the 90.25 region in the next few months to complete this larger (a) wave off the early January highs.
However, if the DXY sees an impulsive rally take it over the high struck on October 6th, it provides strong evidence that we have likely bottomed in the (a) wave. While this does not mean we are heading directly up towards the 100 region, as we will likely still see another corrective pullback before a much larger rally takes hold, it would be a warning to anyone who is intending to trade the short side to this chart.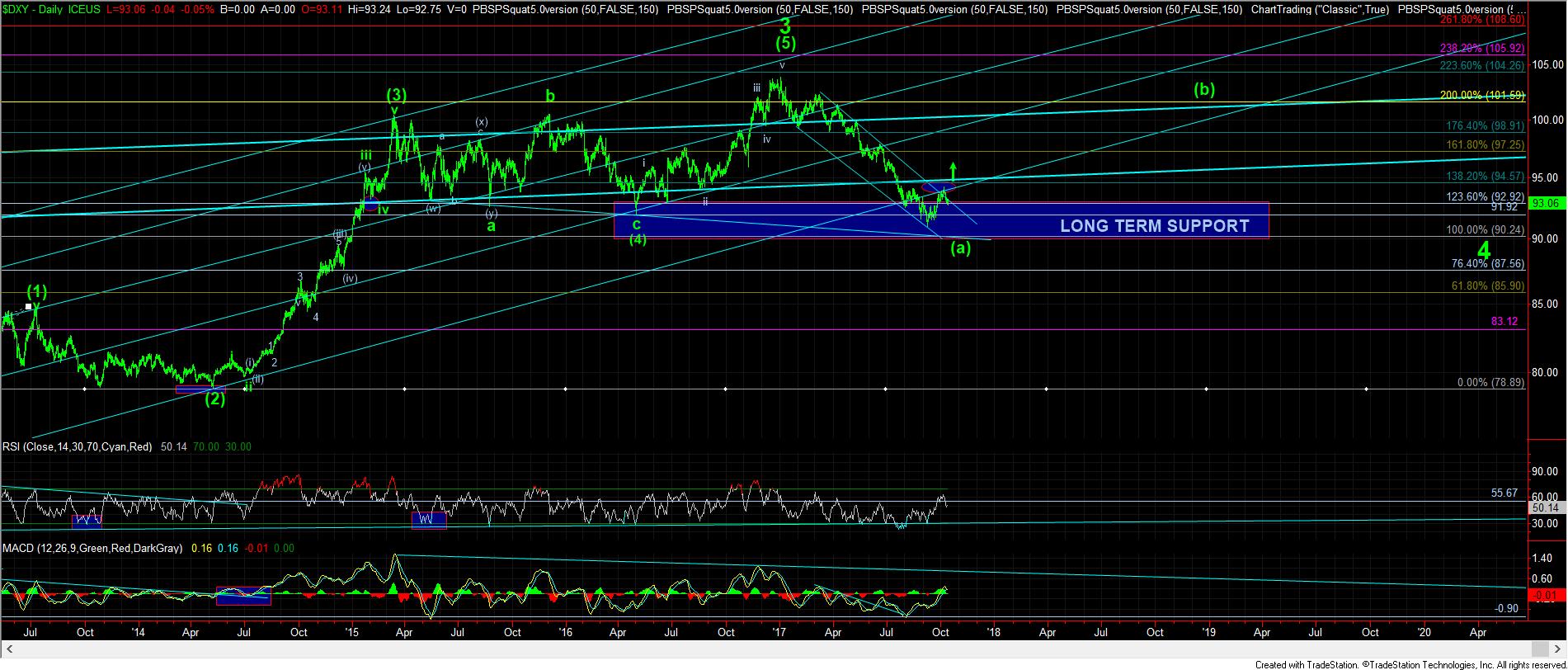 DXY - Daily