Bigger Pullback In Miners
I am not going to make this update long, but wanted to send something out while I am in NYC in between my meetings.
With the break down below 23.30, it certainly confirmed that we are in a bigger wave 2nd wave pullback in the GDX, even though the metals have been holding their upper supports. This now has me viewing this drop as still needing a 4th wave bounce, which should take about a day or two, and then completing this drop towards the 22 region. So, if you are looking for another entry into this complex, I would suggest waiting for a corrective bounce/consolidation followed by another drop to suggest that we are finally completing this 2nd wave in the GDX.
As posted earlier today on the GLD, I can also view this pullback dropping a bit deeper as presented in yellow.
But, again, I have to maintain my longer term bullish bias since we had a 5 wave structure off the December 2015, followed by another 5 wave structure off the December 2016 lows. That is often a strong warning about a major trend change, which is setting up a strong 3rd wave up as the next major move to come.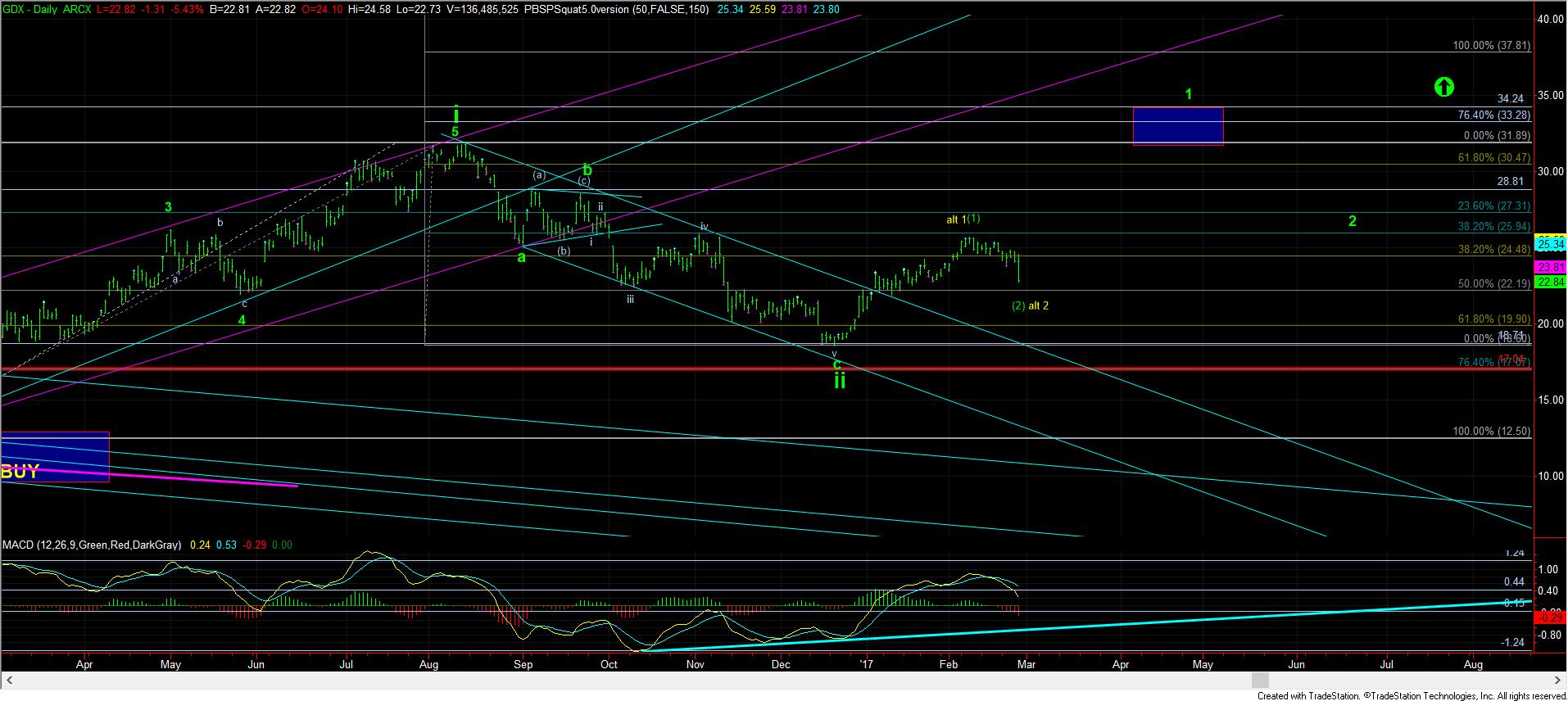 GDXdaily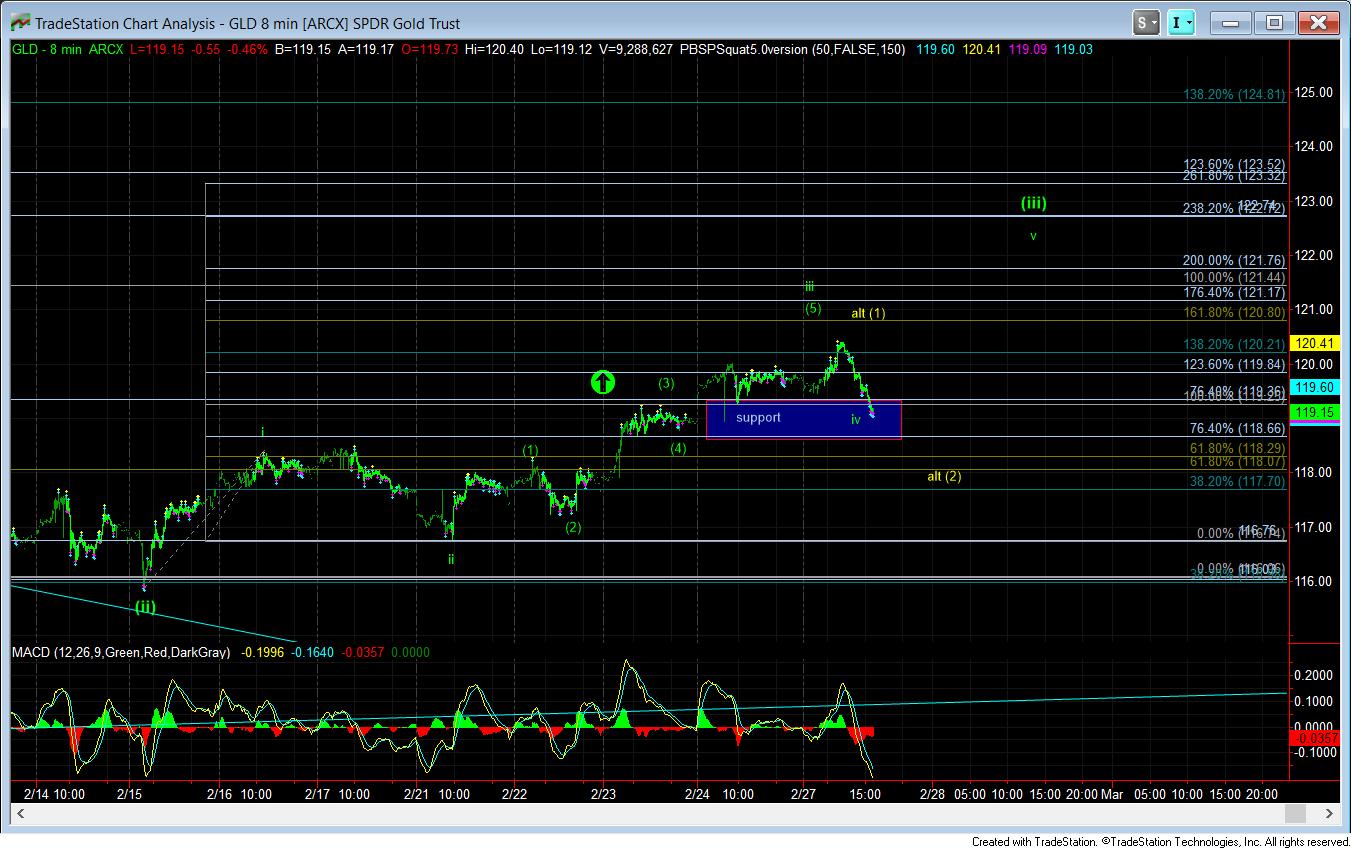 GLD 8min