Bigger Picture Time - Market Analysis for Nov 2nd, 2023
Bigger picture time. As they say, the easy part is now done. Off support, we expected a rally back to 4300+. And, it seems to have happened quite quickly. Now, this is going to get tougher.
Yes, I am expecting a pullback. I am still not sure if that pullback will begin from this general region, or if we pullback, hold over 4224SPX, and then rally for a 5th wave higher. Either way, that will be an (a) wave, as shown.
The question will then begin with the type of pullback we see. Clearly, the pullback MUST be a corrective one to expect another rally in the SPX. Should the next pullback be a CLEAR 5-wave decline, then I put on my bear suit, as it could begin that break down below 4000 sooner rather than later. For now, I am not expecting this.
Assuming that the next pullback below 4224SPX is corrective, then I am looking for another rally - - the (c) wave. Since (c) waves are 5-wave structures, we will have to see how high it till project. Clearly, a (c) wave that will likely complete into the wave 2 resistance box will keep us in the green count. A 5-wave decline after that (c) wave completes will tell us quite clearly to prepare for a very bearish next few months.
So, as I said, the easy part is now done. Now we have to really stay on our toes. The next month or two is going to provide us with the distinction between green and yellow . .. finally.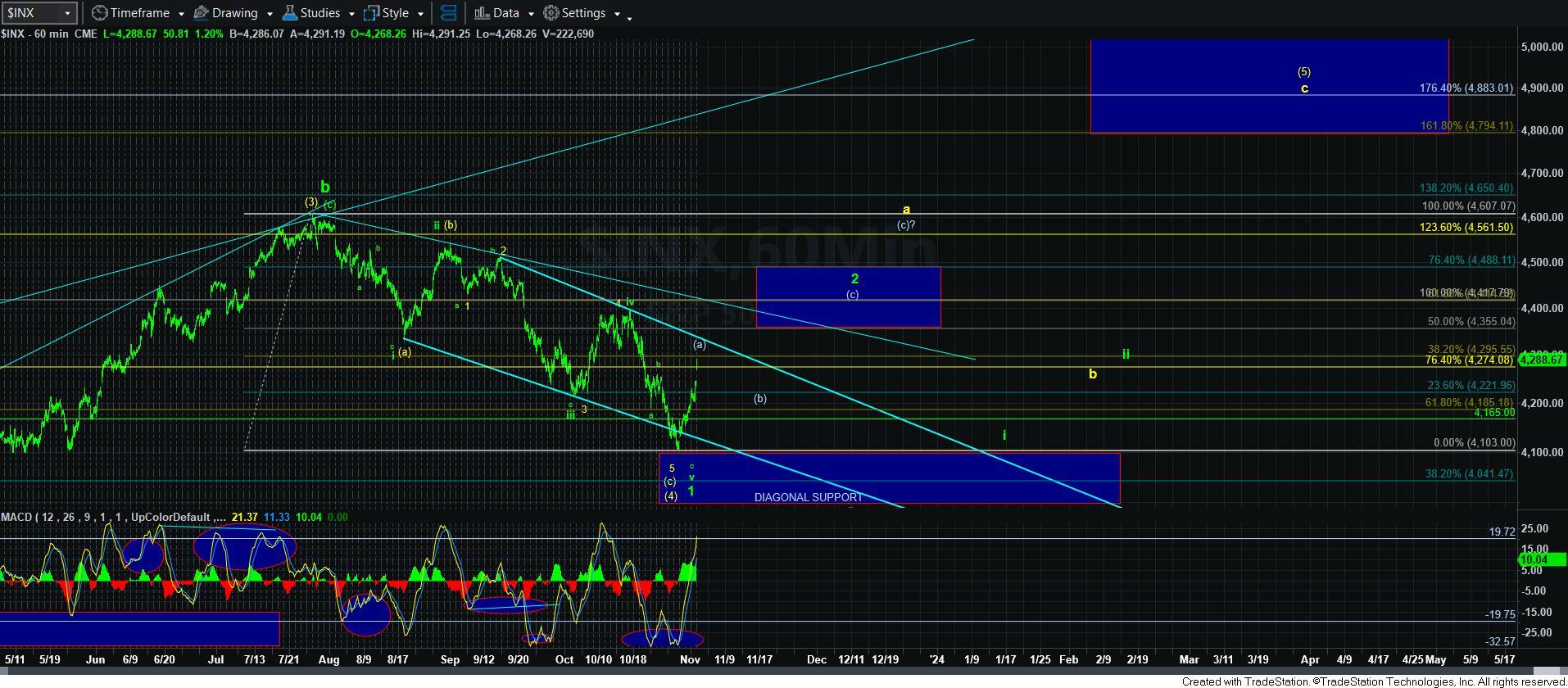 60minSPX