BTC/JPY - This move lower has broken the previously bullish counts that were suggestive of an imminent bottom. With the continued move lower towards the February 5th lows it has become much more probable that we are in a larger degree wave which has support below down towards the 430,349 - 242,362 zone. There is still a bit of a question as to whether we need to see another wave ((b)) of 4 higher prior to breaking down or if we head directly lower into the support zone.
Given the overlapping structure of the move down off of the February 20th high I am slightly leaning towards seeing follow the green path prior to breaking down. Clearly a break under the 626,111 level would suggest that we are following the more immediately bearish white path. I also want to note that as long as we are over the 626,111 low it's technically possible to consider the February 5th low as the bottom of all of wave 4 per the yellow path but given the depth of this retrace this is not a highly probable outcome at this point in time.
Now it is possible to consider the move up off of today's low as a five wave move so if we can hold over today's low it's possible to consider that we have a bottom in place for wave (b) under the green path. We would however need to see a five wave move of one larger degree to confirm this is indeed the case. Support for this micro setup currently comes in at the 733,001 - 698,246 zone and invalidation comes with a break back below the 676,203 level. This ideally would be targeting a move back over the February 20th high prior to turning down again, as even under that case however we still likely need to see another move under the February 5th high prior to once again seeing all-time highs on this pair.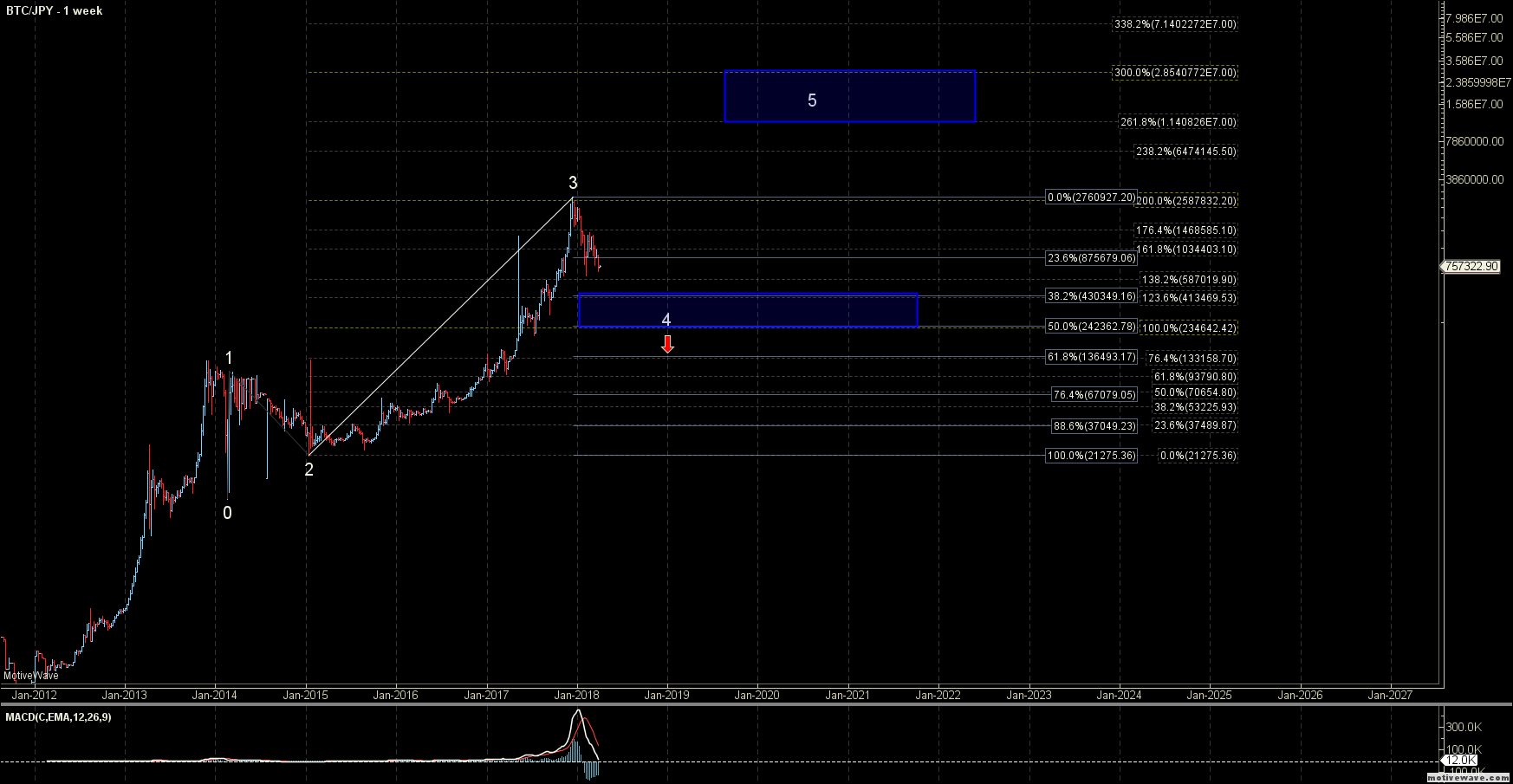 BTCJPY - (1 week)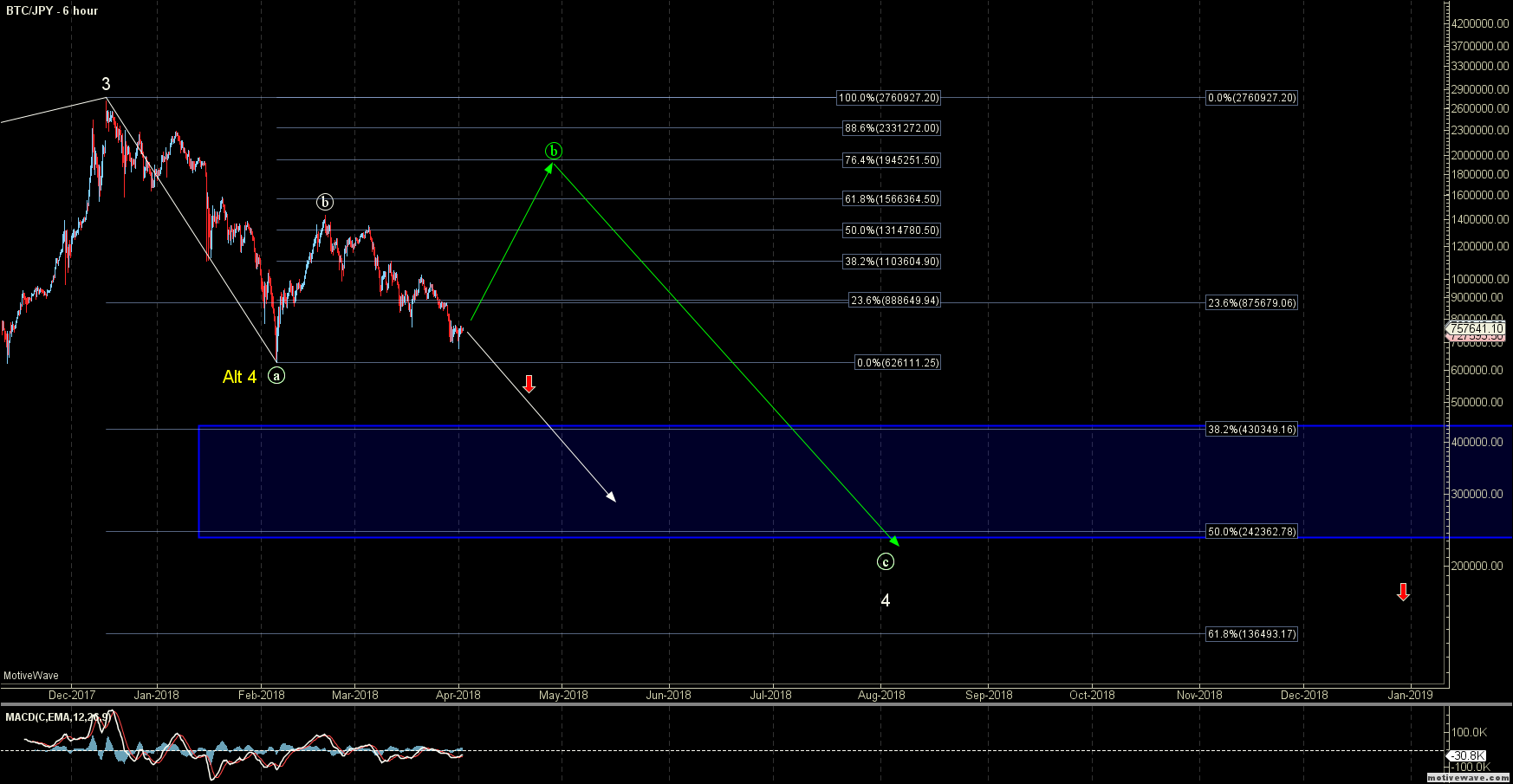 BTCJPY - (6 hour)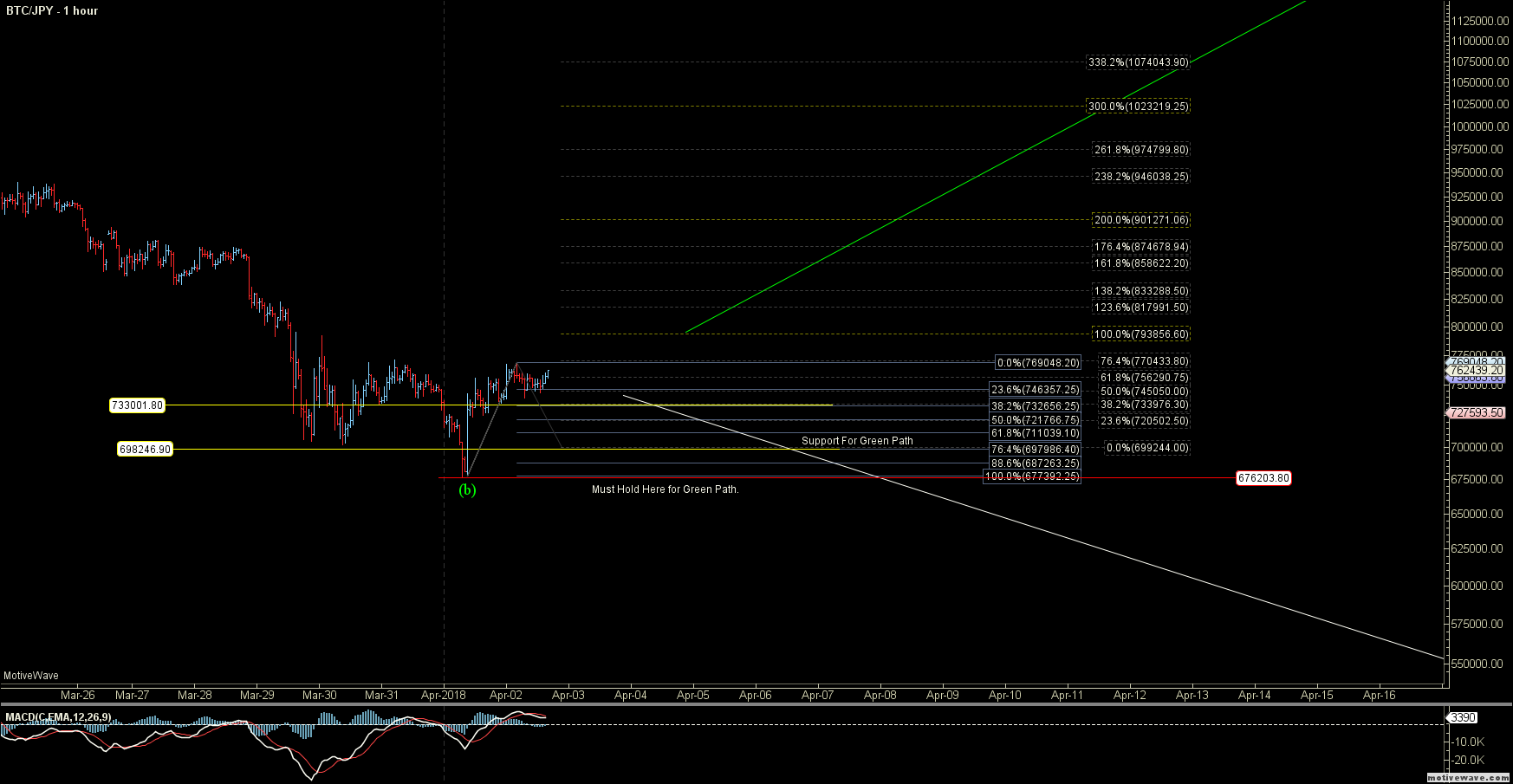 BTCJPY - (1 hour)