BONUS UPDATE: EEM - Market Analysis for Jan 29th, 2022
The market certainly provided us with a very nice "gentleman's exit" at the 50.50 region, at which time I suggested to those following my work that it may be time to lighten your load on the EEM.
Since that time, the EEM has now made a marginally lower low. But please take note of the positive divergences evident on the 60-minute chart.
It leaves me now with the same conundrum I have with regard to the SPX: Do we see one more marginally lower low before this completes, or is this, in fact, done? Well, just as with the SPX, I am uncertain. But, the larger degree time frames tell me that we have a buying opportunity again on our hands. With the degree of divergences this is displaying and the count being quite full to the downside, I am looking for an extremely strong reversal in the coming weeks, and am much more confident that the next reversal will be our wave i, as presented by the target box overhead.
So, even though we are now slightly below the "buy box" I provided you last year, if you followed me in lightening your EEM load at 50.50, I have recently added some of those positions back again, and may choose to buy a bit more in the coming week. But, for those who are not quite as aggressive, you are more than welcome to allow the market to complete its wave i rally in the coming months, and then buy the wave ii pullback I expect thereafter.
As I have said many times before, there is no one right way to buy into a market, as everyone has different risk parameters. So, for those that are a bit more risk averse, you are more than welcome to wait for the wave ii secondary buy box, which I am guestimating can be seen sometime in the spring.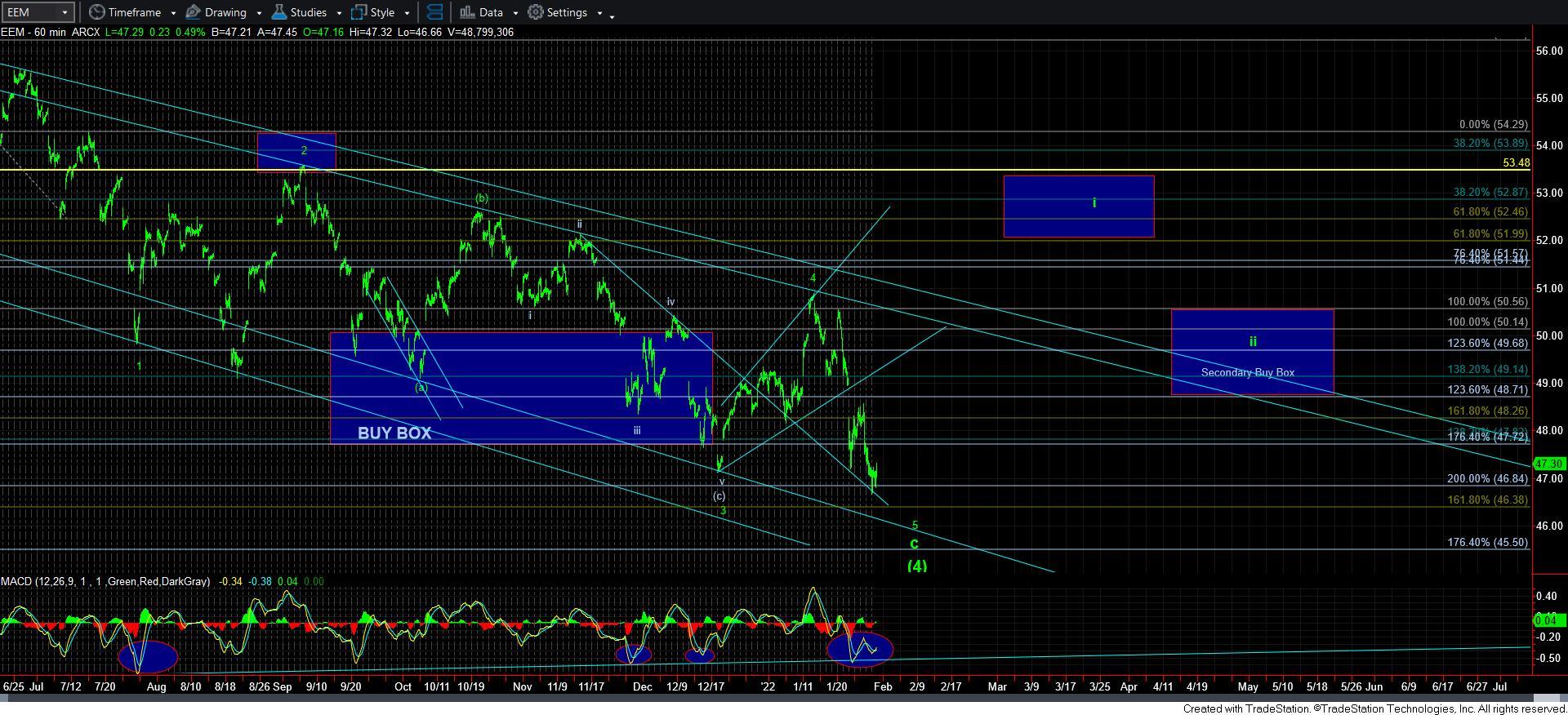 EEM60min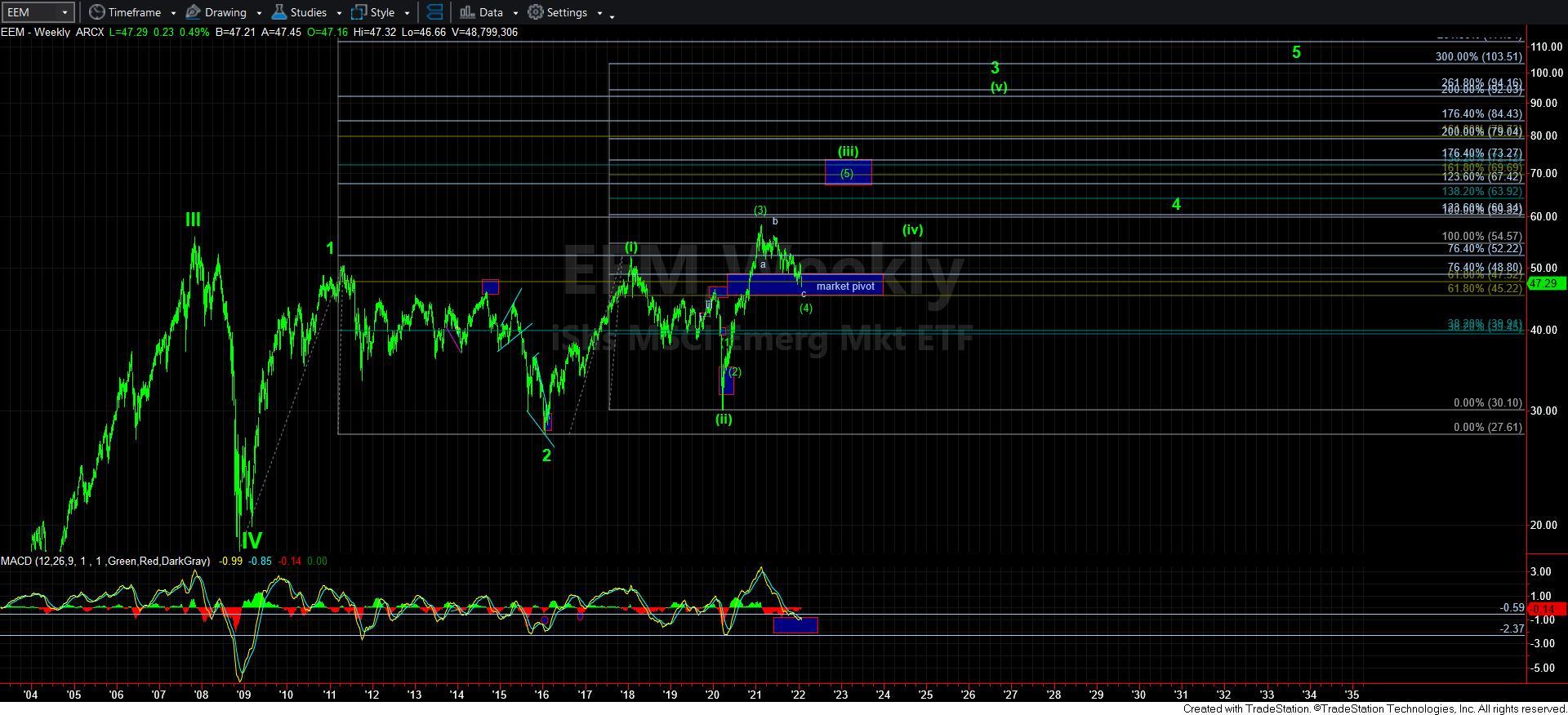 EEMWeekly