Awaiting Topping Signal in NQ
After the sharp spike lower overnight, the Emini Nasdaq 100 futures (NQ) bounced off of the upper end of support at the 8676 level almost to the penny. So while this move up still can be a wave B top as shown white, until we get back under the 8676-8578 support zone there is still no signal that we have topped just yet and this move up off of that low can still be part of a wave (5) under the purple path.
If we can get a full five down off of the highs here early this morning, then we may have a signal that we are starting a wave C down. But given how deep the retrace is so far, unless and until that occurs it's very difficult to rely on that.
Overall, however, until we can get through that 8578 support level, this is still in wave (4) territory.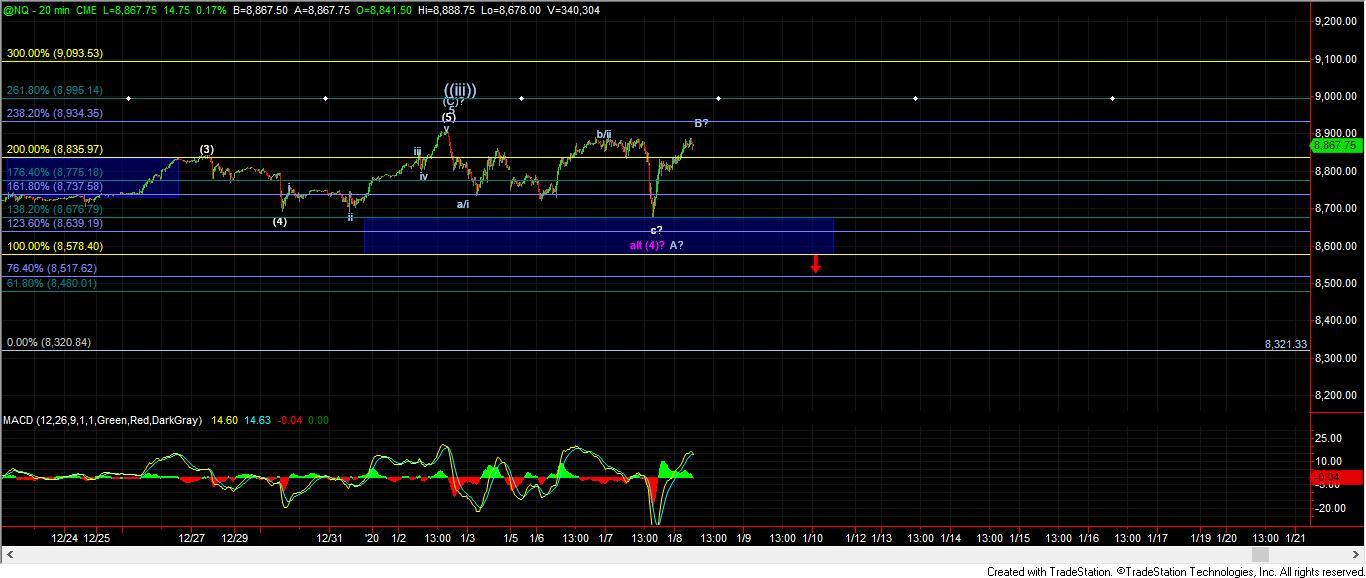 NQ 20