Attempting To Find A Bottom
The Emini S&P 500 (ES) is trading down a bit off of the highs, but we are still over the lows that were struck yesterday at the 4650 level. So as long as we can maintain those lows we still can be attempting to find a bottom in that green wave (2).
We would, however, need to push back up through the 4717-4733 zone to signal that a bottom has indeed been struck. And unless and until that can occur, my yellow count -- which is suggestive that we will see another lower low to finish off the wave iv before bottoming -- is still very much in play here.
Again, pushing below the 4650 low would be the initial signal that we are moving lower in that yellow wave iv, which I have support below at the 4568-4515 zone on the SPX.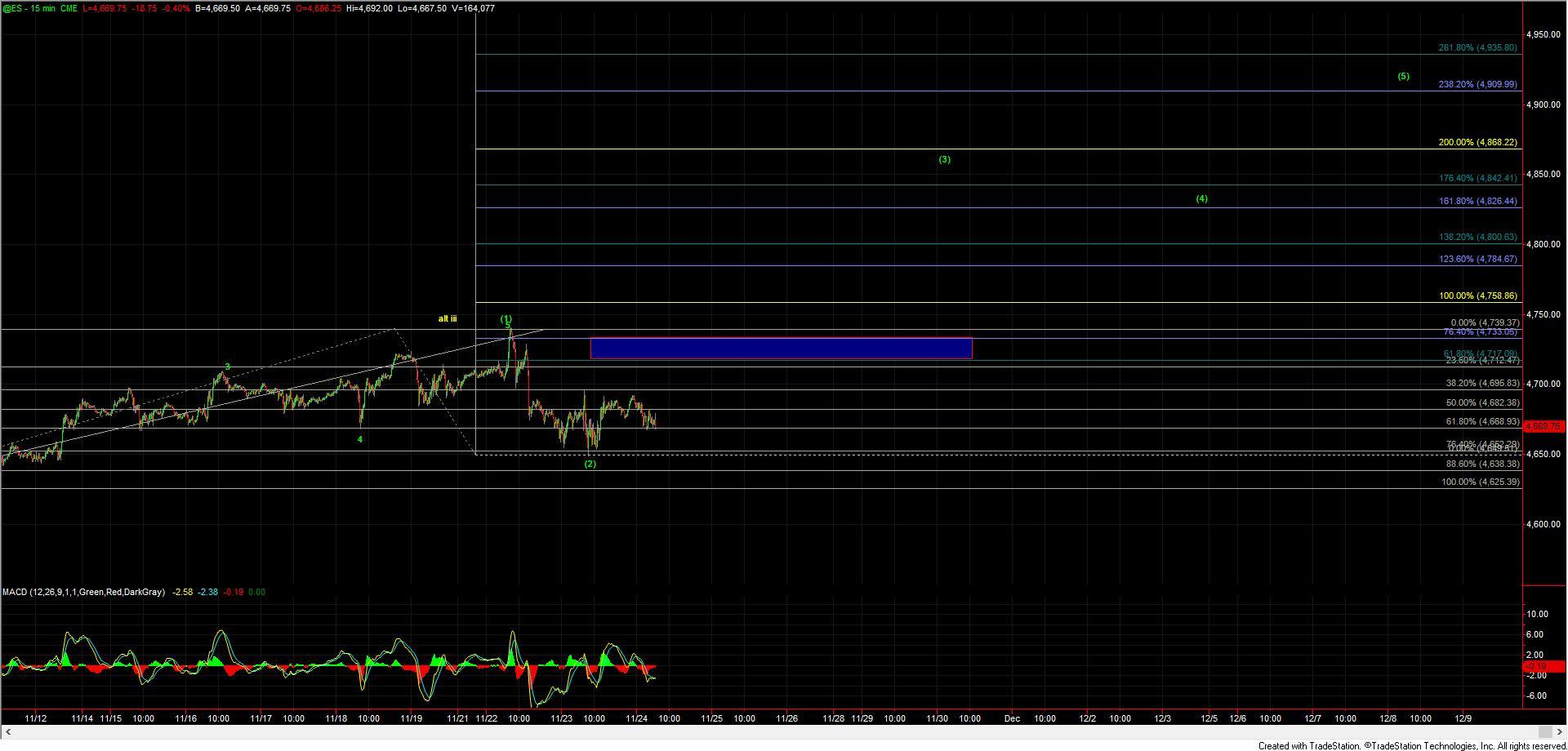 ES 3m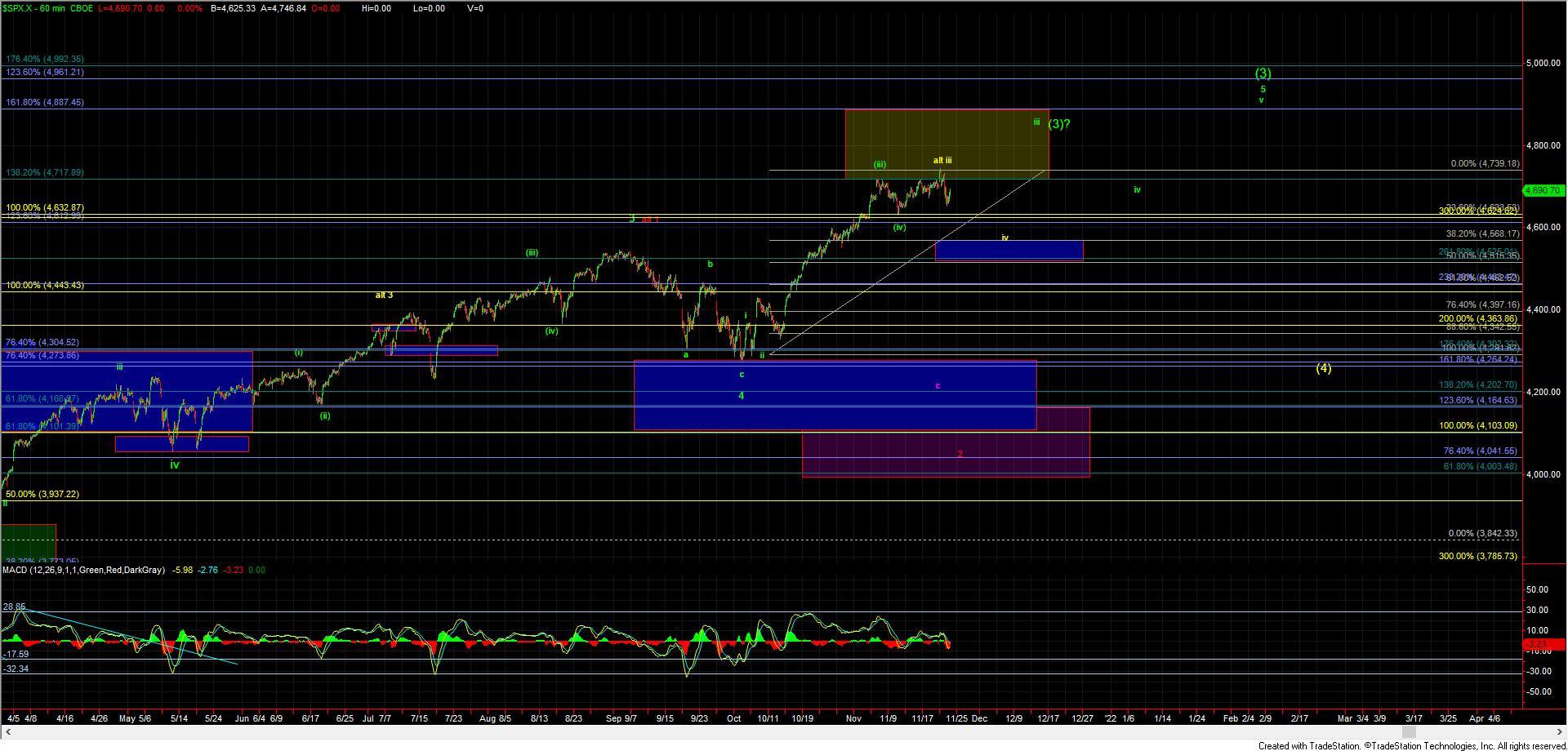 SPX 60m