Attempting Break Out - Market Analysis for Feb 23rd, 2022
With the current structure in place, it would seem that even silver is now finally joining the party. With an attempted move through all pivots potentially by tomorrow, we will simply set our stops below the pivots, and let the market run towards the higher target we have set in the various charts.
There is nothing more to say at this point, unless we see a break down below the pivot in an impulsive fashion. For now, the bulls are clearly in control.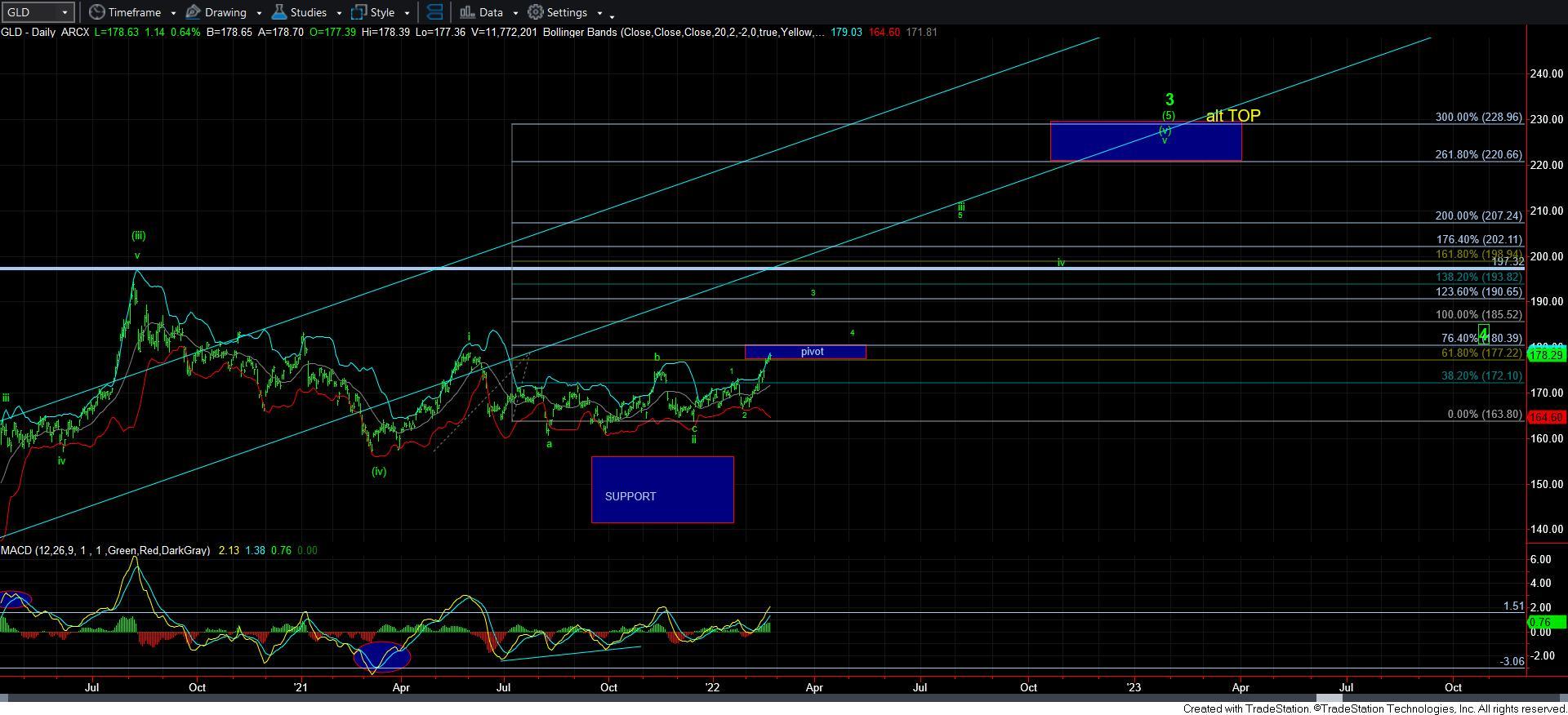 GLDdaily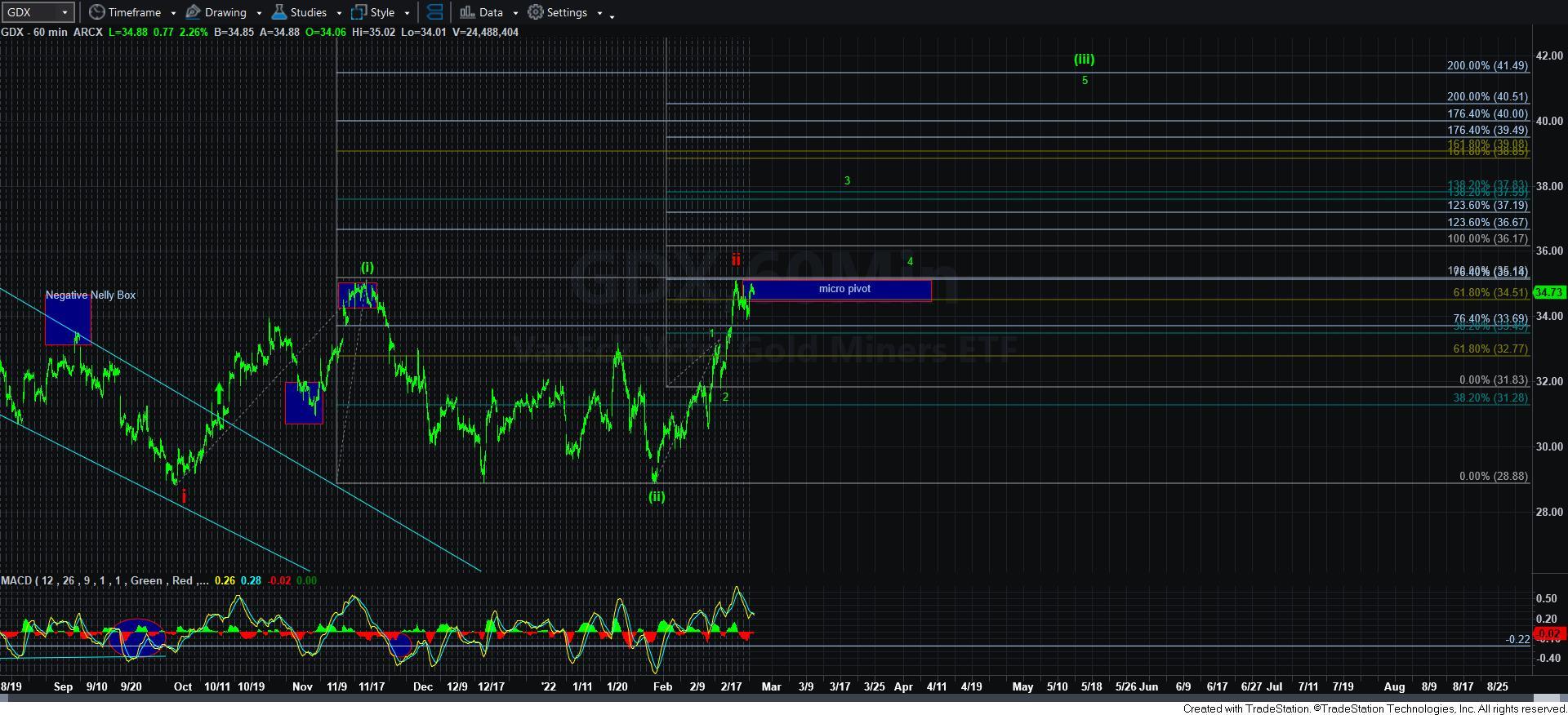 GDX60min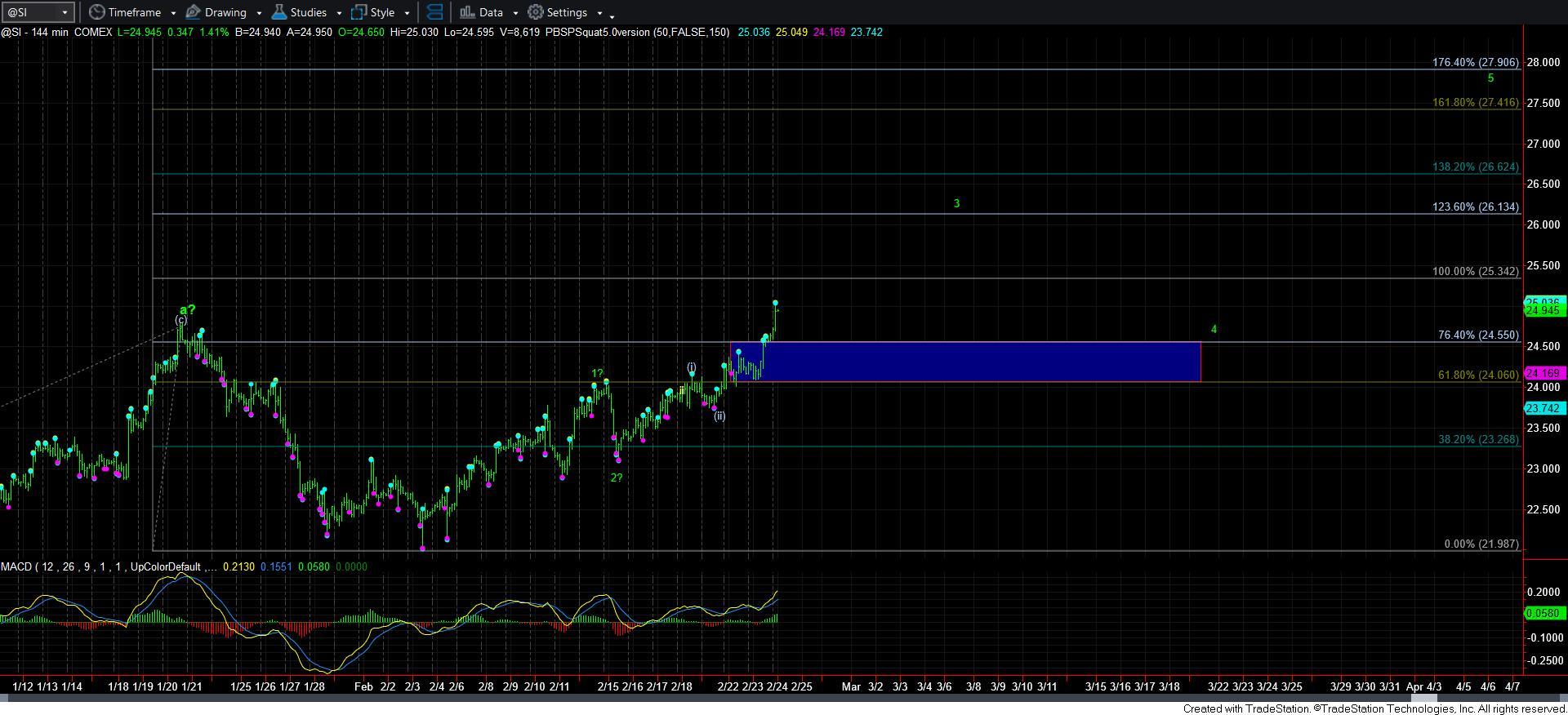 silver144min