At Support - Market Analysis for Feb 3rd, 2023
Folks, we have been soooooo patient in looking for a pullback in metals, and now it seems to have provided us one. The question now is how deep?
Well, GDX seems to be the clearest. If we hold over 30.50, and begin an impulsive rally over 31.85, then the alt 2 will likely be in place, and we will be tracking the first wave of wave 3 and getting set up for a major break out. But below that, and we should see the fuller pullback.
GC is the same. A sustained break of 1869 opens the door to a bigger wave (2) which can be 100 points lower.
Silver, overall, same point . . if the complex breaks support, silver will likely join in a bigger wave 2.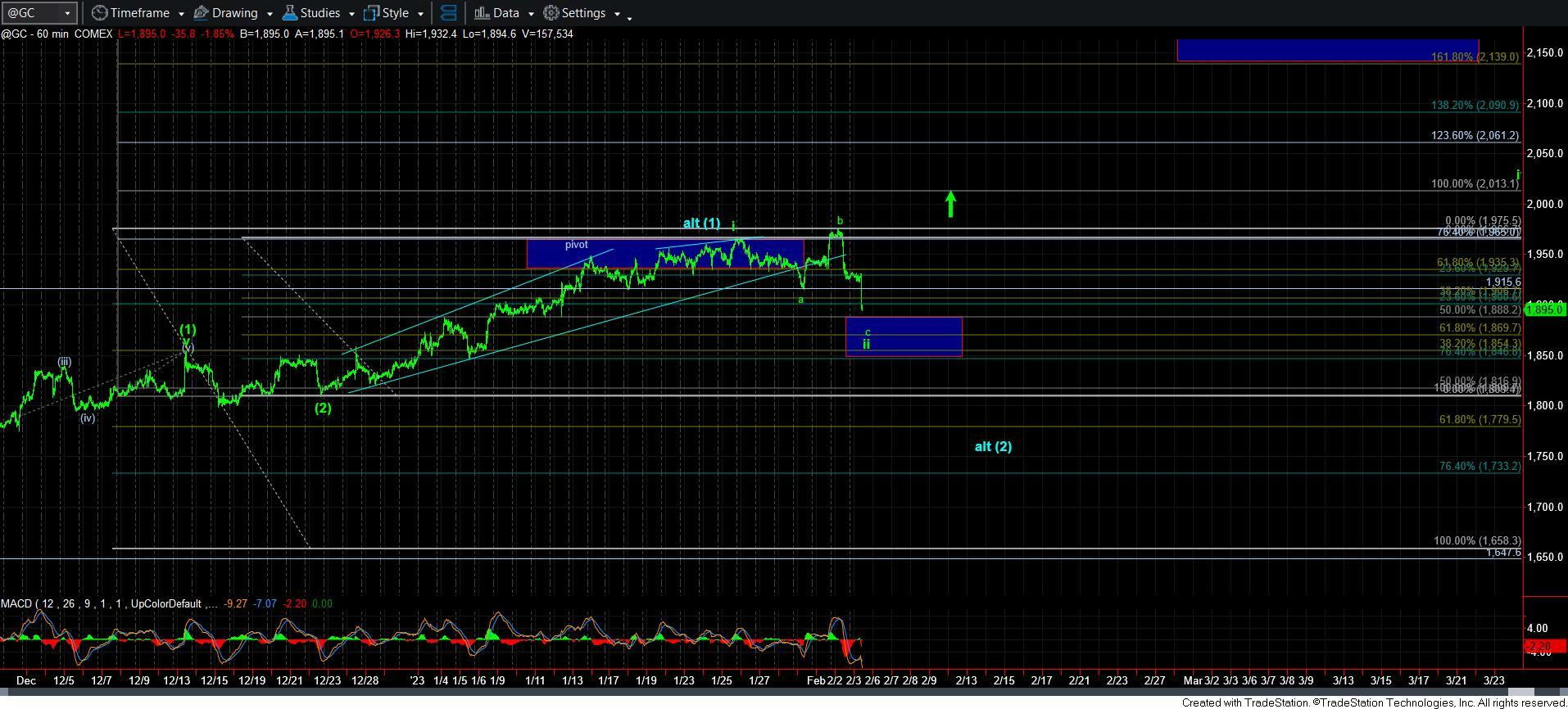 GC60min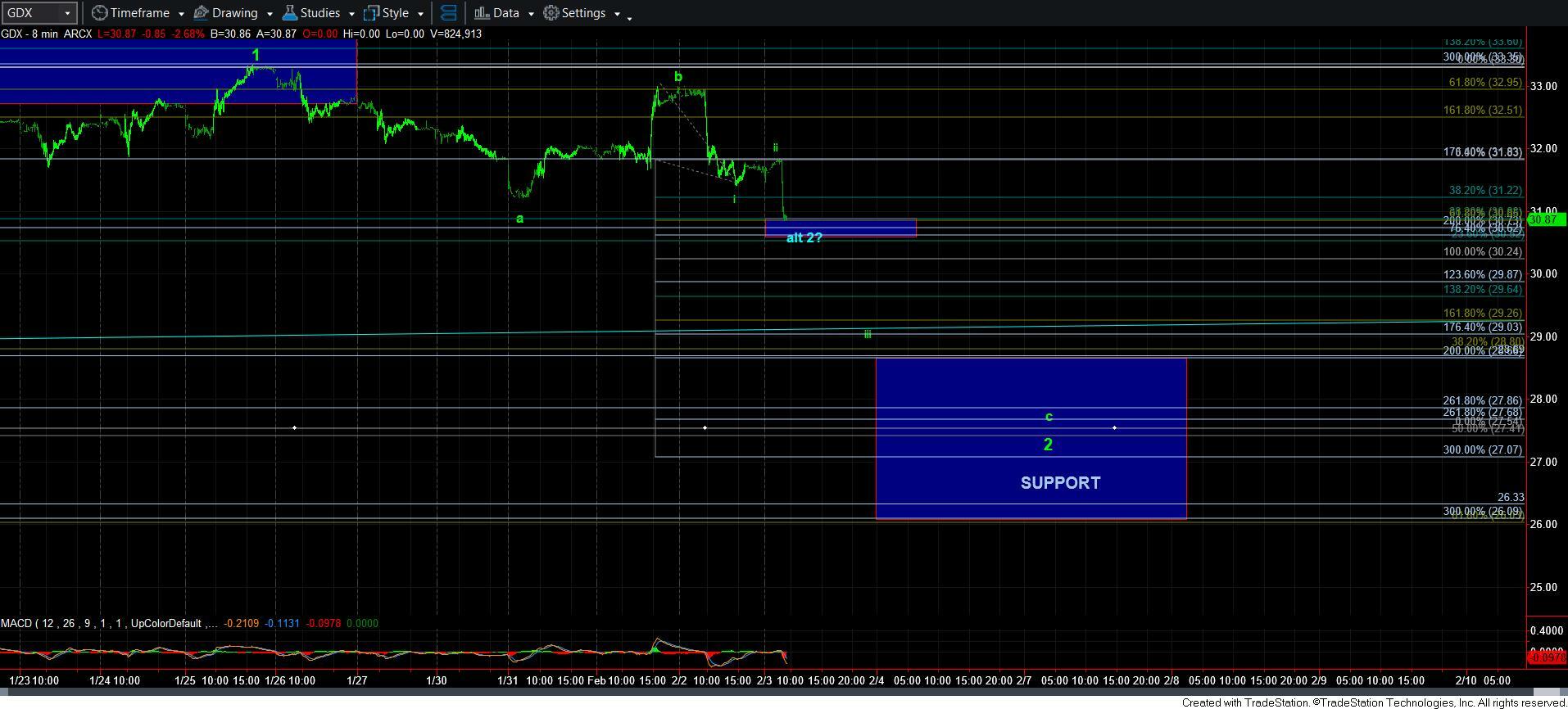 GDX8min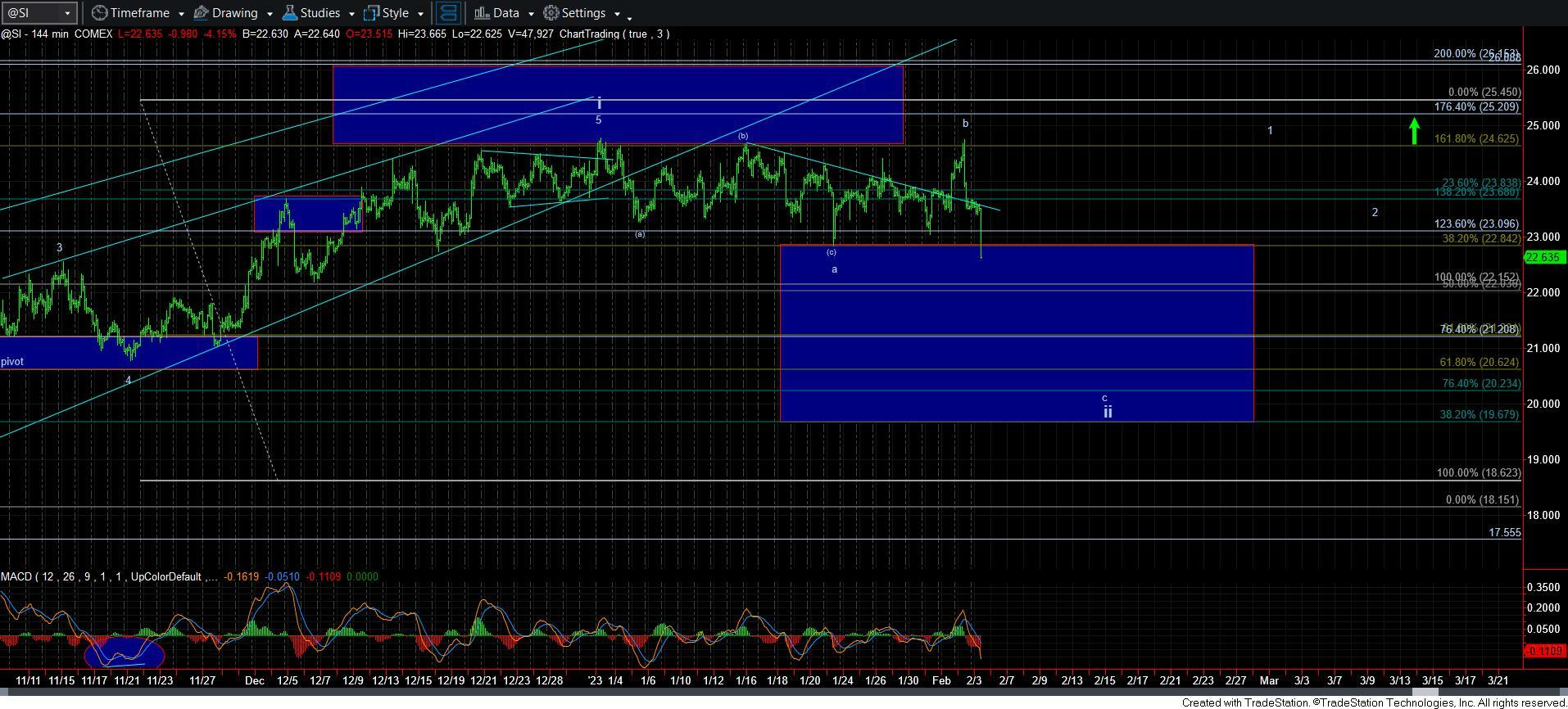 Silver-144min