At Support - Market Analysis for Apr 28th, 2022
As you can see from the chart, silver is right at support wherein a=c. We will need to see a rally begin imminently in silver or else we will likely have to move into the alternative count I outlined over the weekend.
As far as GC is concerned, it did not move through the pivot, though it tried many times, and has since found support at the 1.382 extension. It seems to have developed a 5-wave rally off that support this morning. So, as long as it holds the 1.382 extension, I can consider the c-wave as completed. But, clearly, if that breaks, then we likely see the low 1800's before this downside completes.
As far as GDX is concerned, I really do not have a reliable count, but I am assuming it is at support as well. Although this is a reasonable count, I still do not have a lot of confidence in the structure in GDX.
So, as you can see, we are at support across the complex. Any further weakness below these supports can open the door to a deeper pullback in the coming week or two.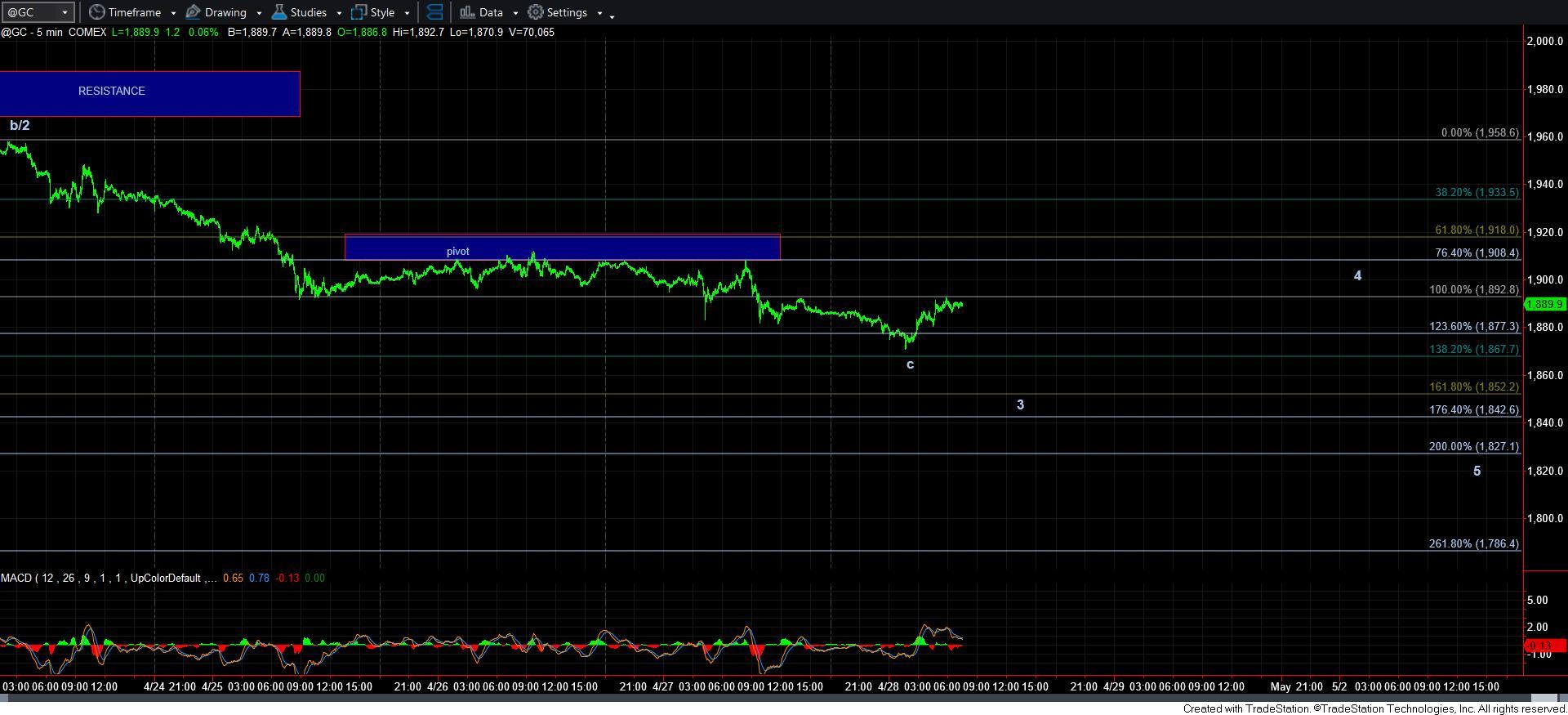 GC5min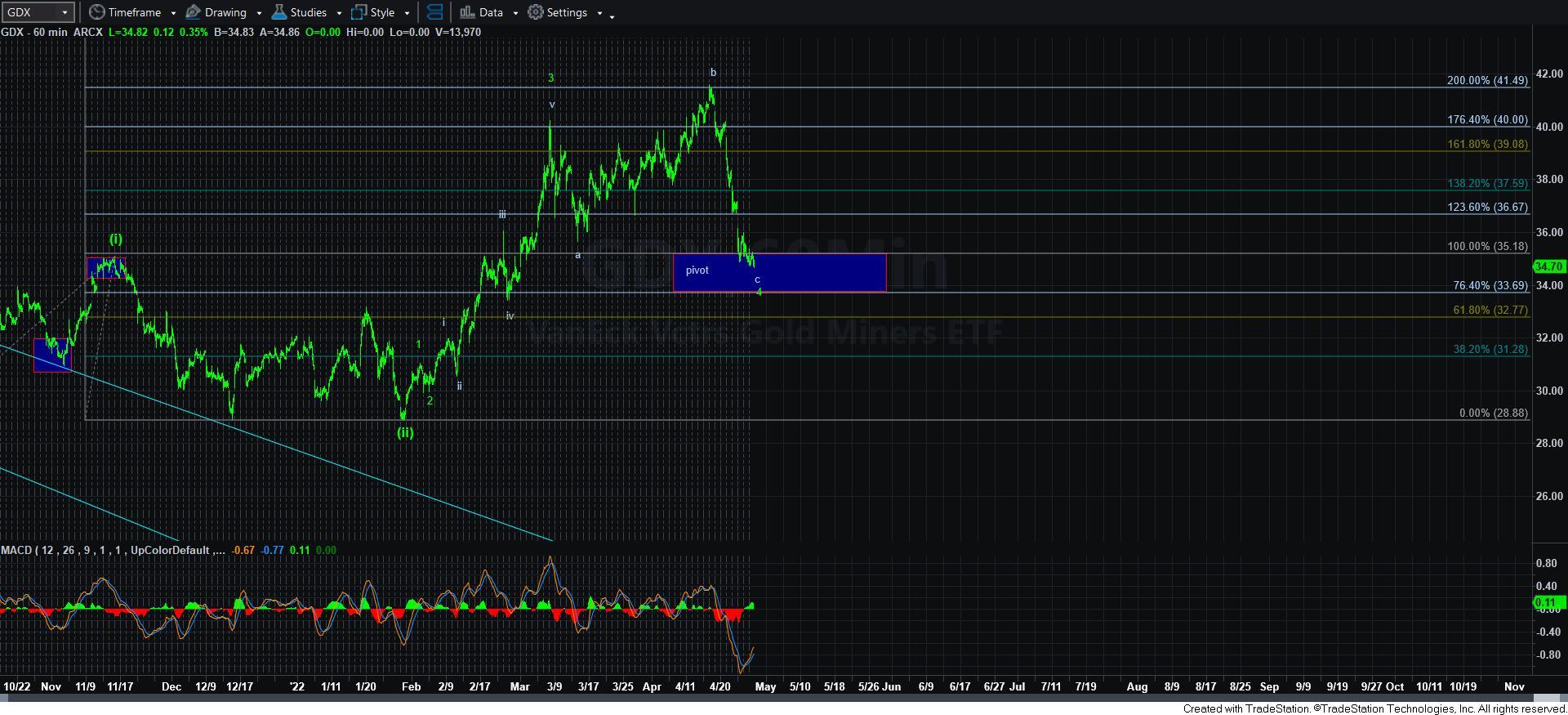 GDX60min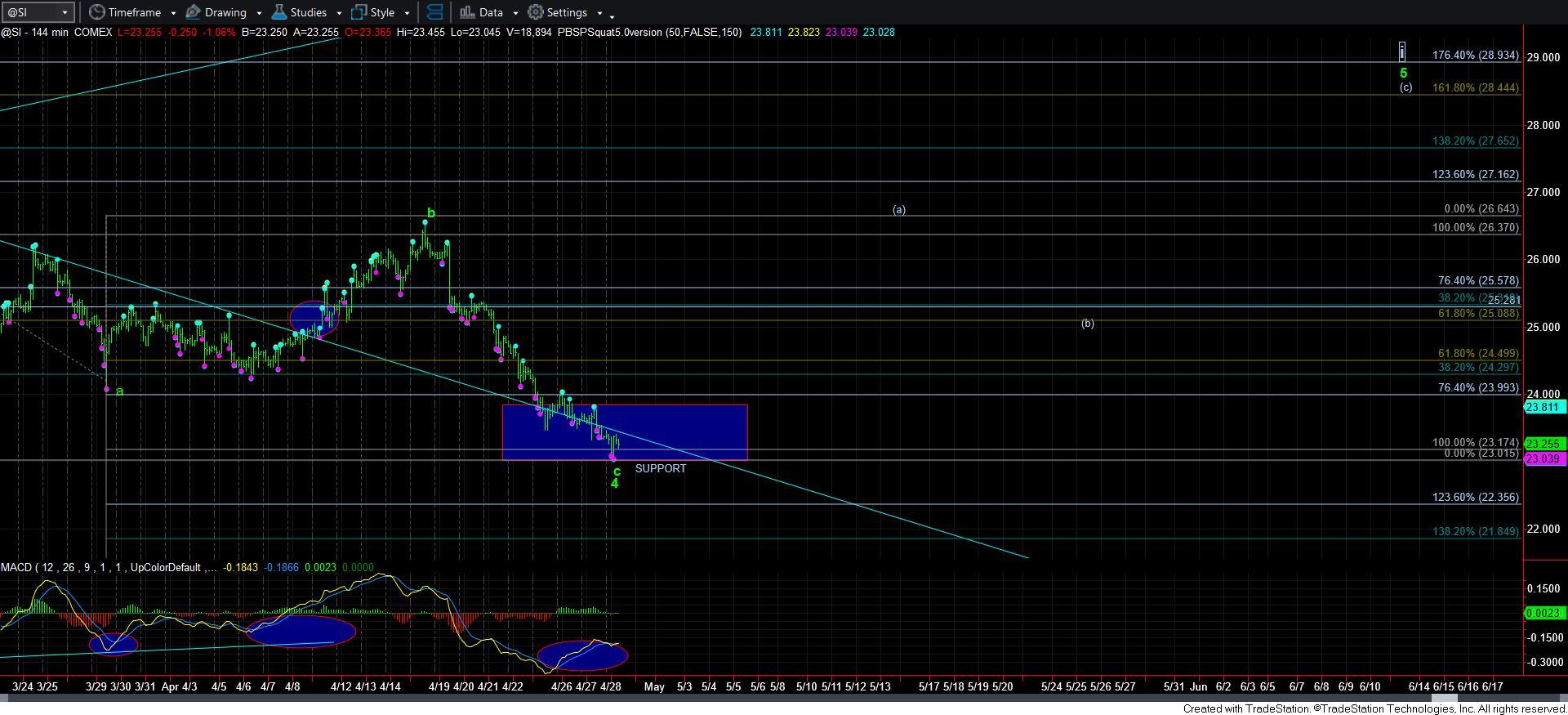 Silver-144min