At A Minor Inflection Point
Over the weekend, I noted to our members that I believed we had lower to go in the metals and miners as there was nothing in the charts that are suggesting otherwise. While the GLD has now dropped to our next target in the 105 region, the GDX has far exceeded our next downside target in sizeable extensions in this wave iii of 3.
At this point in time, I am on the lookout for a wave iv of 3 bounce in both these charts. Yet, there is nothing yet that clearly suggests that a bottom has been struck for wave iii. So, as we know, wave iii can continue to extend. What I would need to see is for the GDX to move over yesterday's high at 14.53 to give me strong indications we are bouncing in wave iv.
My target for the GDX for wave iv – should we have bottomed in wave iii – is the 15.40 region, and in GLD is would be the 107.50 region. At those regions, traders may attempt another short trade with tight parameters for wave v of 3 down.
Alternatively, should GLD be able to move through the 108.75 level, that would make me view this last stage as an ending diagonal, rather than the standard impulsive move we have been tracking thus far.
Lastly, for those that love to counter-trend trade, I am still suggesting EXTREME caution until at least the wave iii has proven itself to be complete, as we would then have a nice guidepost to work with.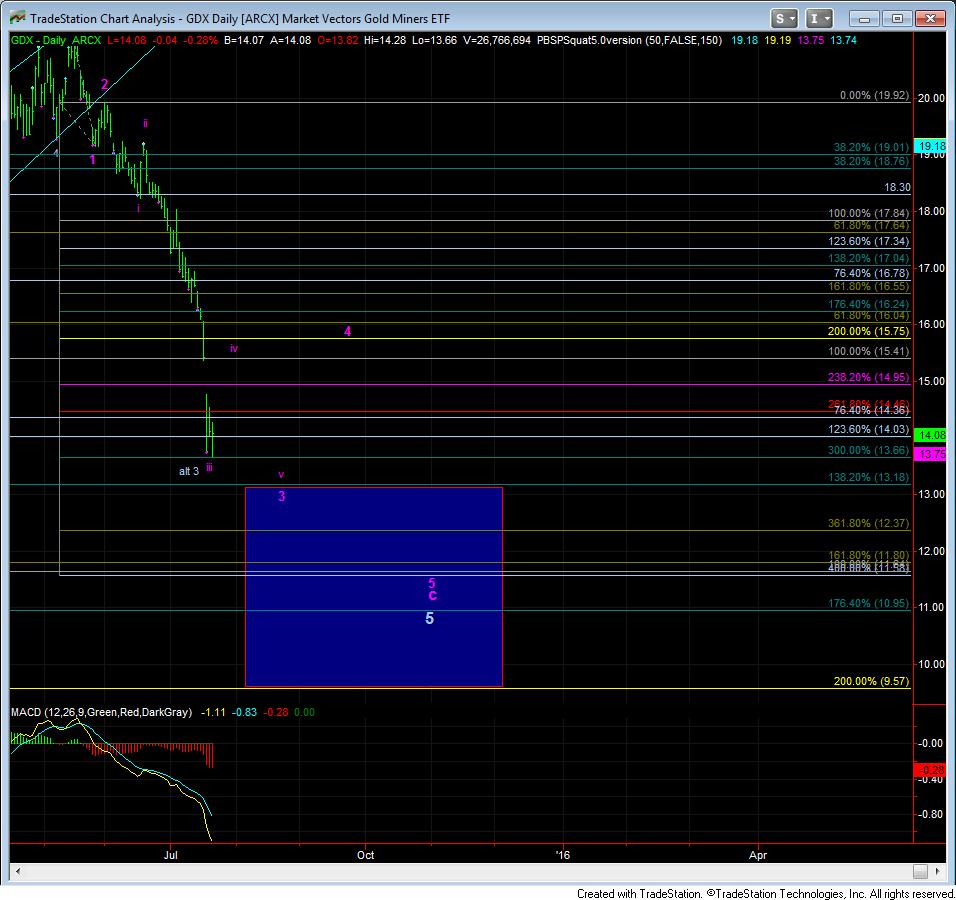 GDX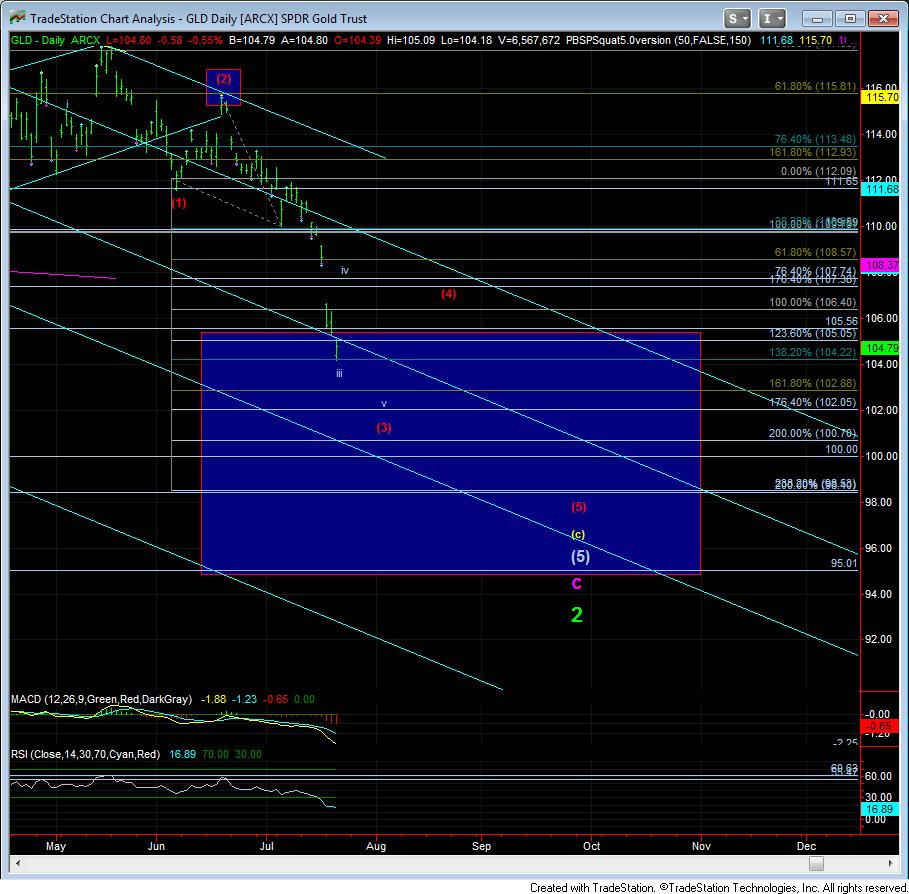 GLD