Are We Signaling The Deeper Pullback?
As I have been saying for the last week, when the market has an immediate break out set up, and chooses not to take it, it often signals that its pullback has not yet been completed. For this reason, I noted in the room, as well as my live video at the end of last week that I was going to hedge my own personal positions in the short term.
Right now, the GDX has broken a very nice impulsive structure, which would have been pointing to an immediate break out. While it still may resurrect it with a break back out over today's high in impulsive fashion, it may be suggesting that it wants the deeper corrective retrace. So, I am maintaining my hedges, but have placed stops on all of them to lock in a profit for them if we do break back up.
As far as GLD and silver, they are both still holding their IMMEDIATELY bullish postures, especially if GLD holds the 116.76 level. If we do not break that level, and then take out today's high, that could be a very strong initial bullish signal, with a break out over the .764 extension (119.40 region) suggesting we have begun the next rally phase.
However, a break in the GLD below 116.76 opens the door to drop down to the 114 region in a larger correction.
So, while the GDX is certainly pointing to immediate weakness, the metals are still holding strong, at least for now. Please remain vigilant, for as long as GLD holds support, it still can whipsaw the market back to the upside quite violently.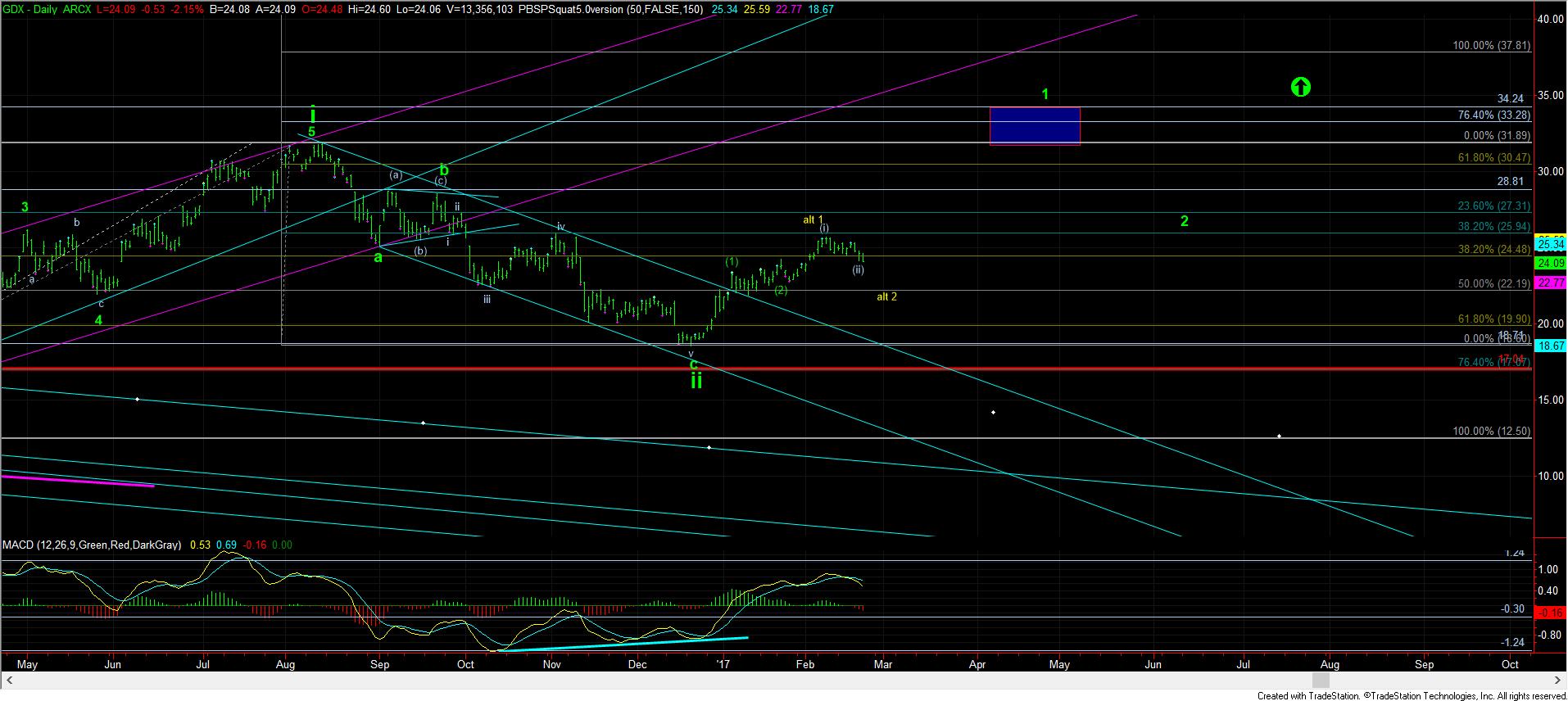 GDXdaily
GLD 8min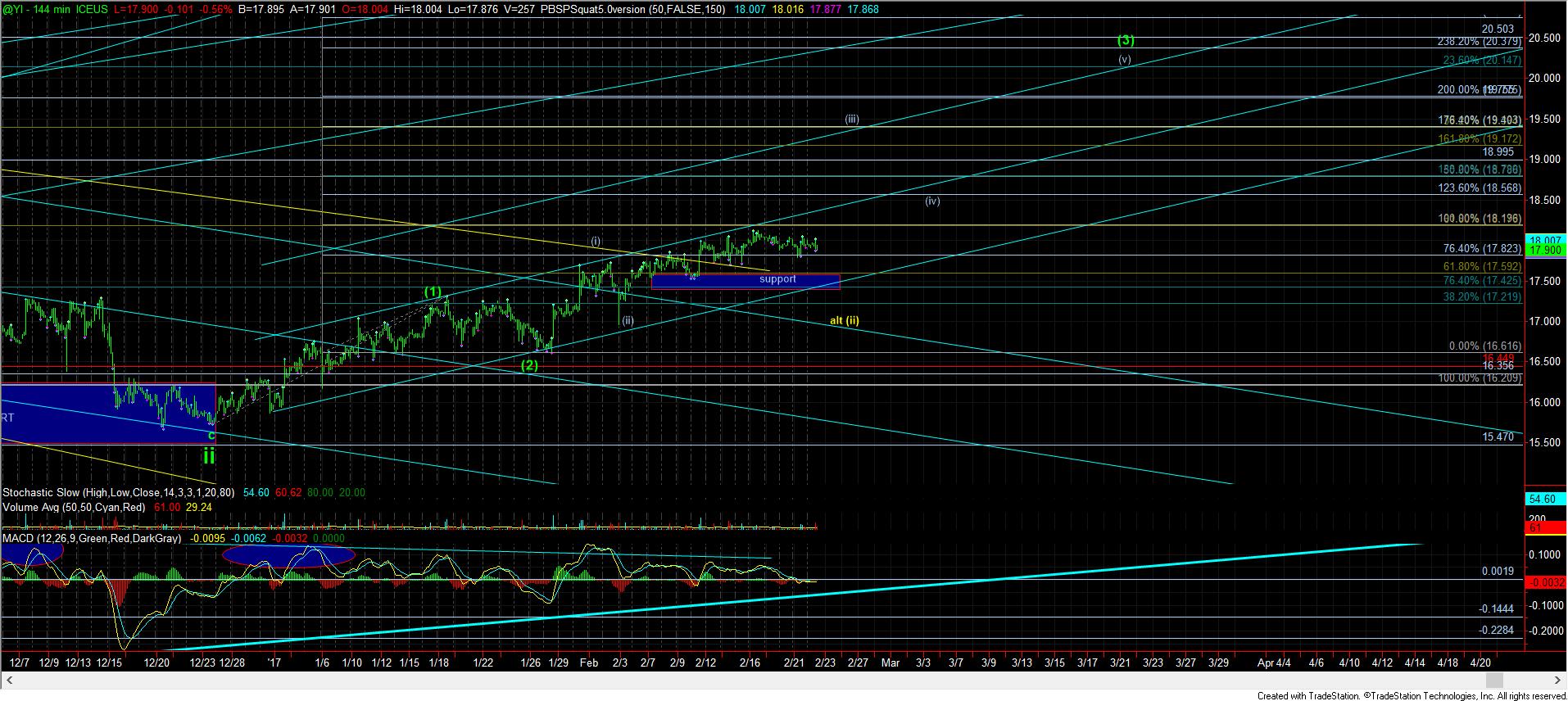 silver144min