The short answer to the question is "not yet."
As I noted last week and over the weekend, the metals have enough waves in place to consider their upside counter-trend rally to have completed. But, having enough waves in place and actually seeing a change in trend are not the same thing.
Right now, silver has held onto its support by the skin of its teeth at 16.90 and GDX has held as well by maintaining over 19.84 . . . for now. However, if both those instruments break down below their support and develop a 5 wave structure off their respective highs, I will be turning into a metals bear quite quickly, and looking for the set up towards the lower lows we are all expecting in the metals and miners.
Until such time that we see a confirmed trend change, the potential does exist that higher highs can be seen in GLD, silver and GDX. And a break out over the recent highs in each of them will target the higher levels we discussed over the weekend, with silver targeting the 19-20 region, GDX targeting the 22.40 region, and GLD targeting the 120-122 region.
But, again, as I warned last week, trading for continued upside in a counter-trend rally can be very dangerous, especially when the minimal number of waves are in place to consider a top as being in place. So, if you do still attempt to trade for those higher highs, please understand the risks, and appropriately size your trades.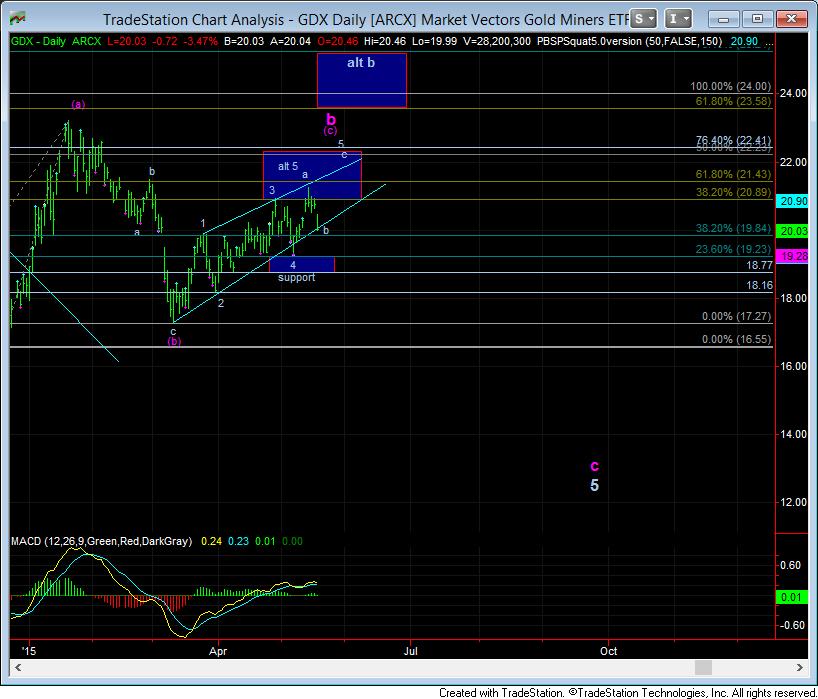 GDX
GLDdaily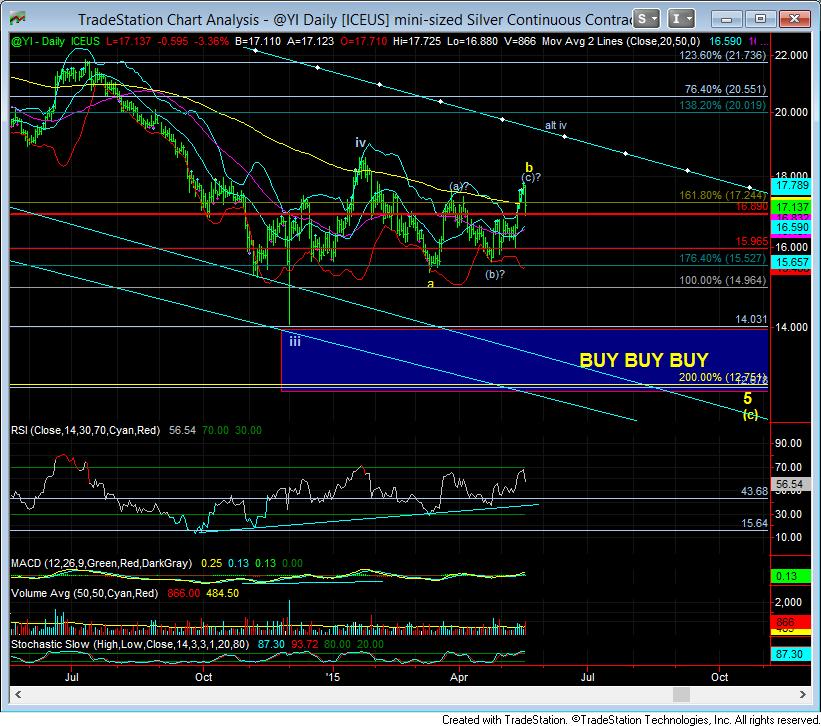 silver daily