Market Analysis for Jan 5th, 2017
I wanted to send this out to ALL members, as we have had an important move today:
Let's take a bigger picture look at GDX now. We have gapped up through the down trend line from the top we struck back in August. While this is a nice development, it is not dispositive in and of itself. But, it does support our perspective that a bottom could very well be I place now for the GDX.
For most members, I suggest you take a bigger perspective on this chart. That means we can begin to get MUCH more bullish with a strong break out over 23.60, as noted earlier today, which means we are likely targeting the 28-30 region IF we begin that move from right here.
For those looking to add positions you have many choices from here on. IF the market is only topping in wave (1) of 1, then you can buy on the pullback, with stops at 19.40. IF we continue to break out through 23.60, then you can buy that break out with stops below 23, and for those that want to allow all of wave 1 to complete, then you can buy a wave 2 pullback, which will likely take us back towards 24-26, depending on where we top for wave 1. Lastly, once can also add positions after wave 2 completes, and we break out over the top of wave 1 months from now. So, there are many opportunities to add, so make your plan without the feeling that the market is going to leave the station without you. Remember, the bigger targets are in the 60-70 region - INITIALLY.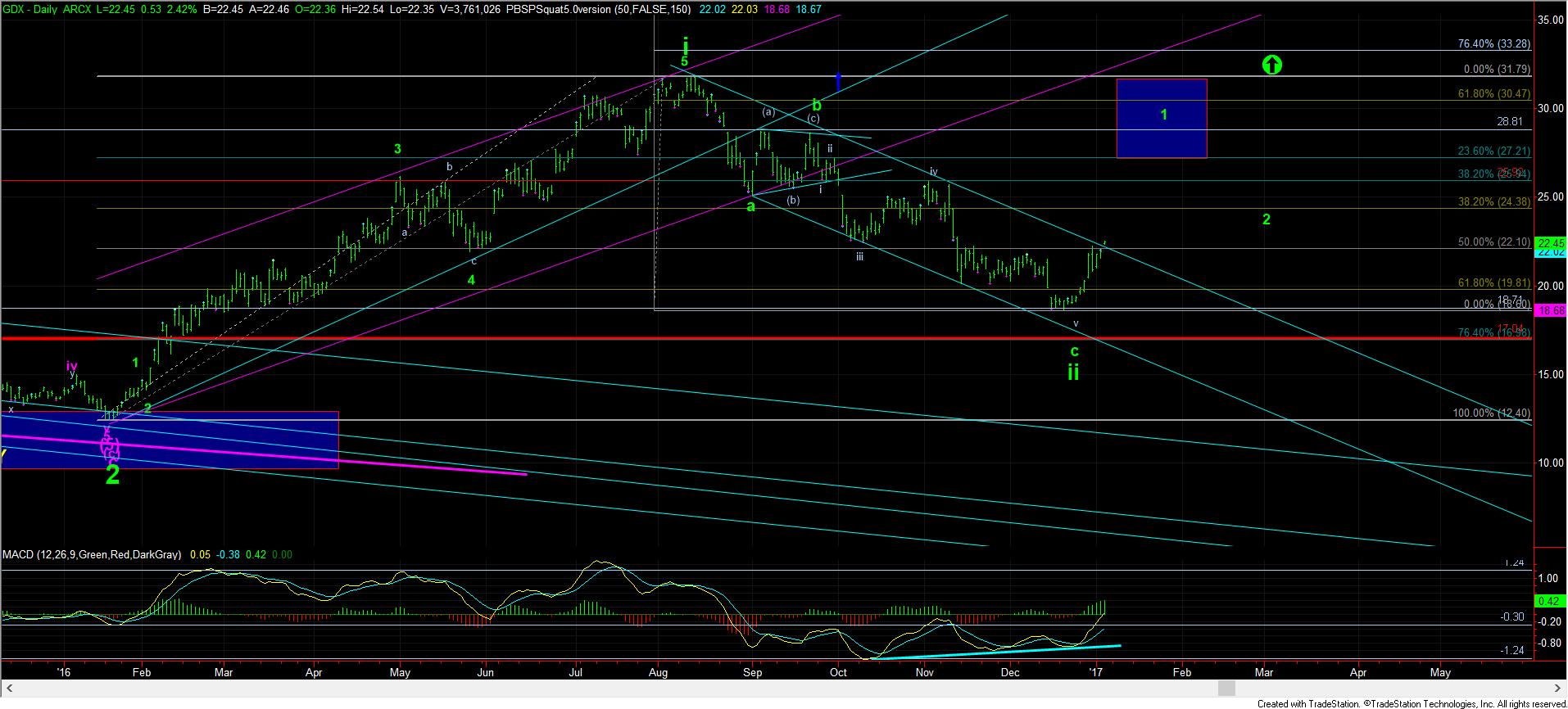 GDXdaily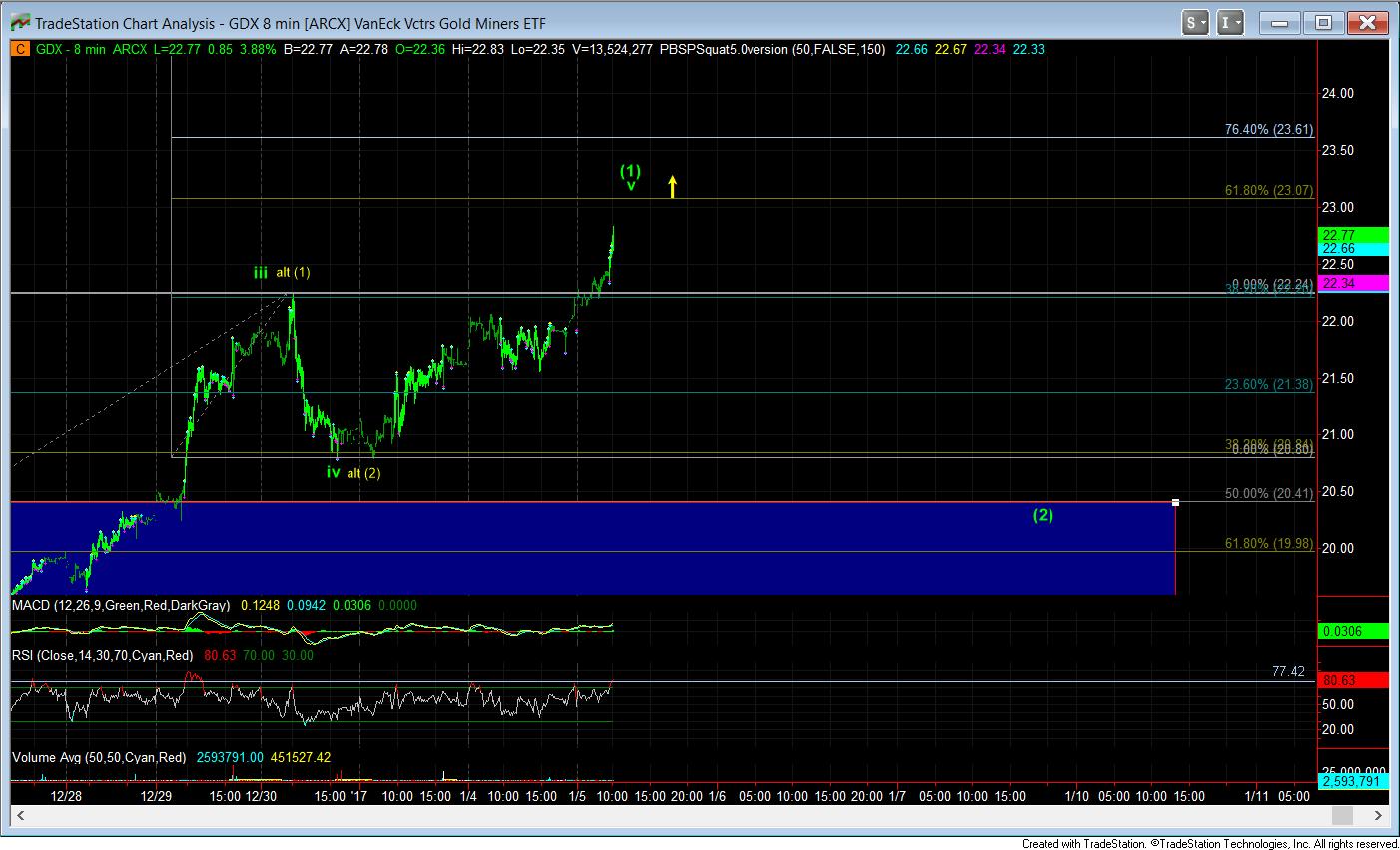 GDX-8min