AT&T, She's a full-on Monet.
T (AT&T)
Looks like a possible 1-2 start to (1) of Primary C up on the daily but when we zoom in it is clearly only an abc up. This could be 1 of an LD or even just "a" of 1 of an LD for (1) or it could be A of (1) in an ED for the Primary C wave... It does have a nice abc retrace after the ER move setting up a possible PirateNinja targeting the 33/34 region.
"No, she's a full-on Monet."
"What's a Monet?"
"It's like a painting, see? From far away, it's okay, but up close it's a big old mess."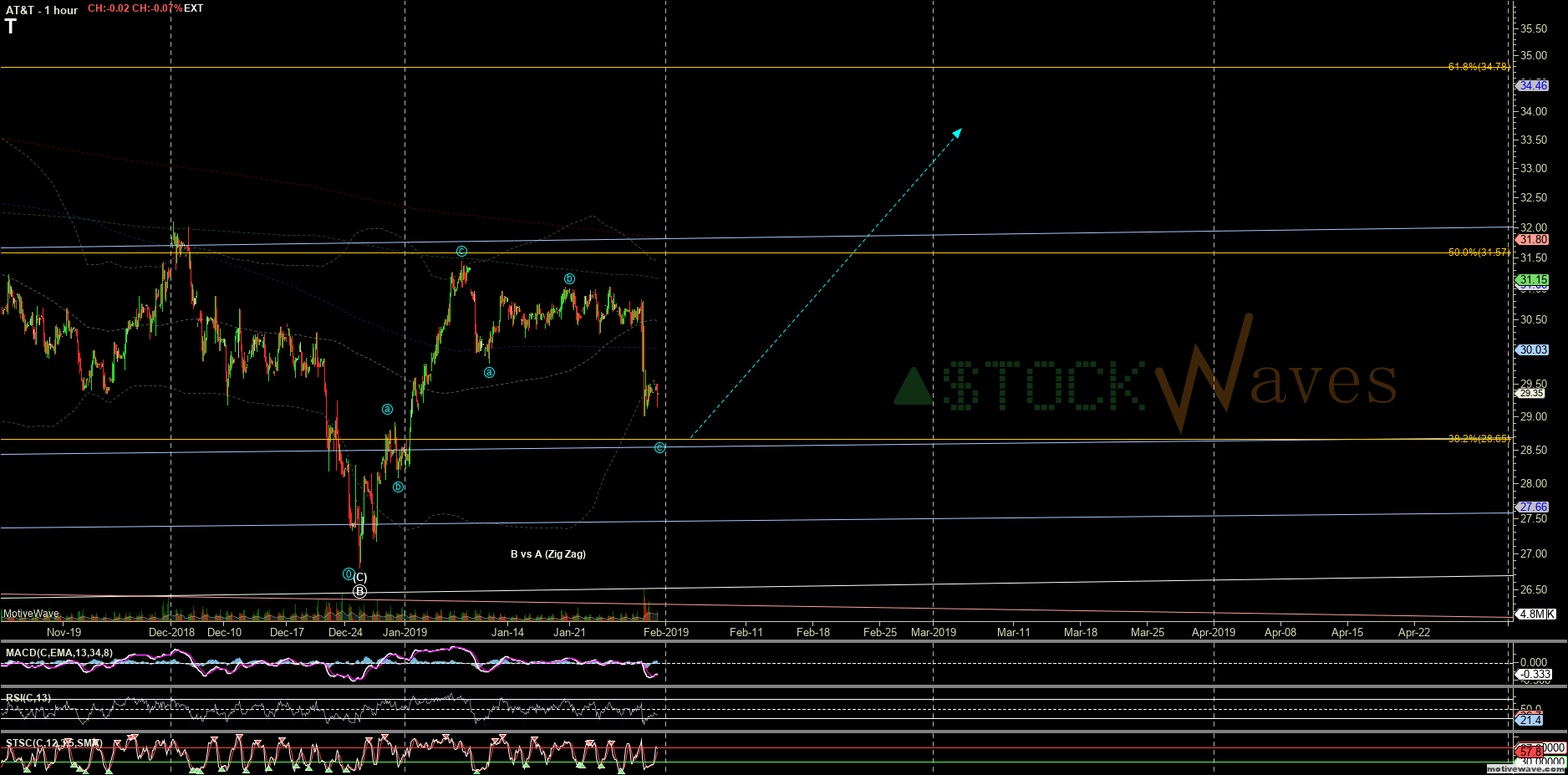 T - Primary Analysis - Jan-31 1001 AM (1 hour)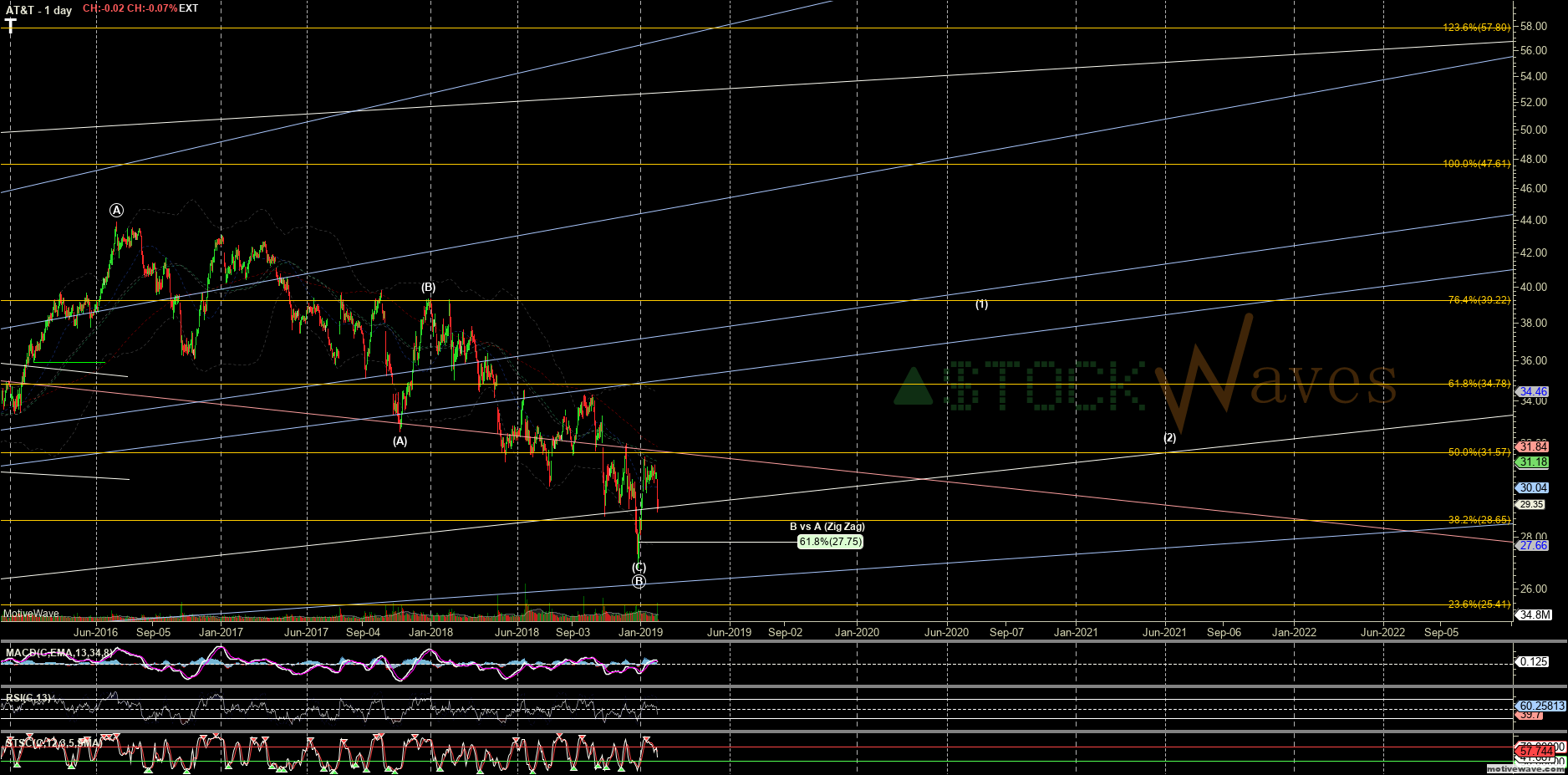 T - Primary Analysis - Jan-31 0959 AM (1 day)