A Week Of Consolidation For The US Dollar
After finally breaking down last week from several months of long and sideways action, the US Dollar took a breather this week consolidating in a very tight range. In fact, we closed the week just a few ticks over the spot that we closed last week. So with that, there is not really too much to add to the analysis, which remains fairly straightforward at this point in time.
The white count is now the primary count and is currently projecting this move into the 91.17-90.54 zone fore wave (iii) of ((v)) with ultimate targets for the wave (v) of ((v)) closer to the 90.29-88.81 zone. Resistance to the upside comes in at the 92.04-91.19 zone, and as long as that zone holds then we should continue to see this move down into the target zone below to finish off the next major bottom. Ideally, that bottom would only be the bottom of a wave (A) of a larger corrective downside move; however, once we get there and find a bottom we can look towards the structure of the next move up to help determine the overall larger pattern.
I am also still leaving the alternate green path on the chart for now. However, This pattern is now very unlikely but it is the best bullish alternate I can come up with at the moment so I will leave it on the charts for now. As I noted previously this green path is far from an ideal scenario and not my preferred path but it is the most reasonable bullish alternate that I can come up with at the moment.
Overall this has been following the pattern laid out quite well over the past several months and it looks like we finally came to the end of this very drawn out fourth wave and finally are seeing the final move down in the DXY that should last at least into the early part of next year.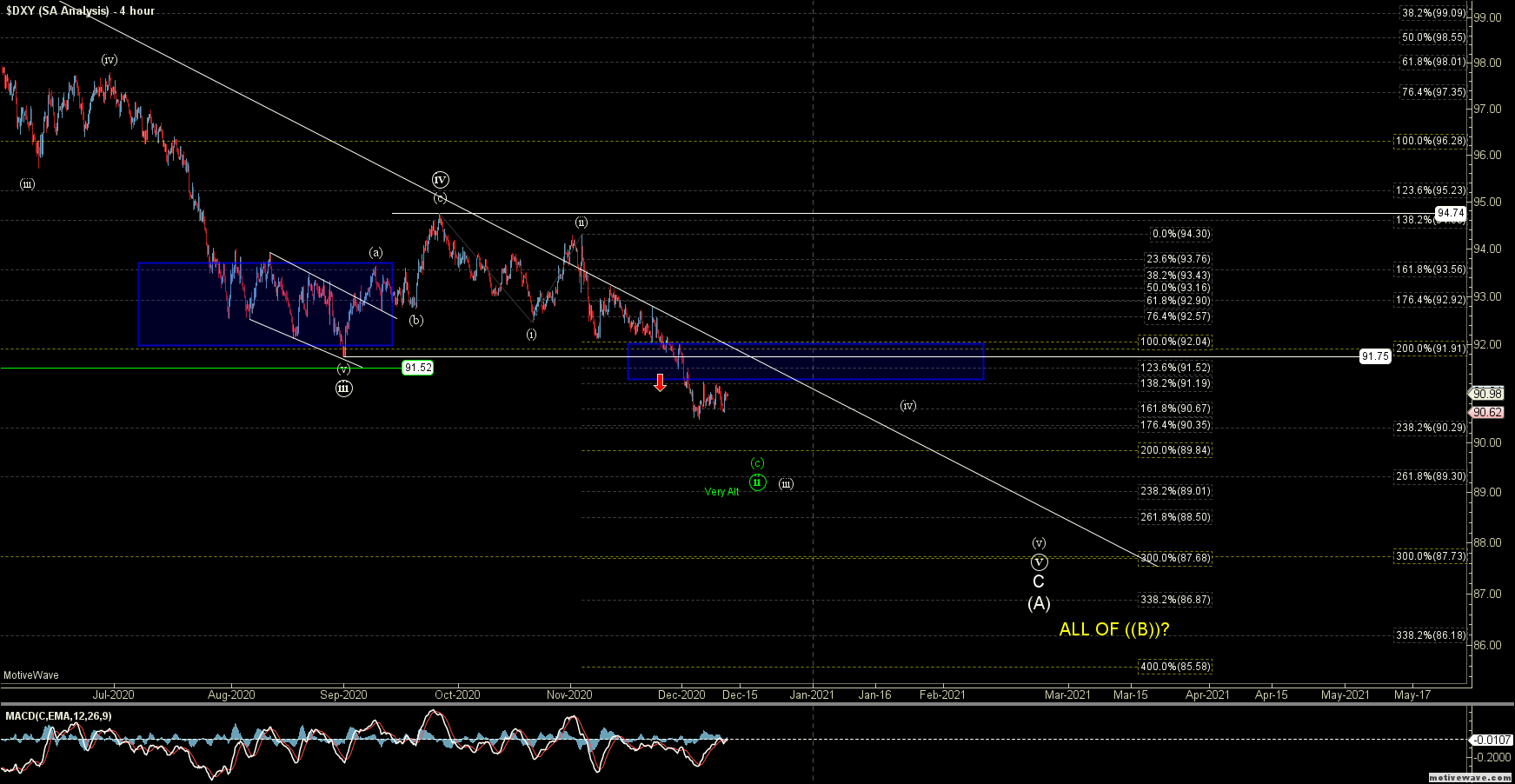 $DXY (4 hour)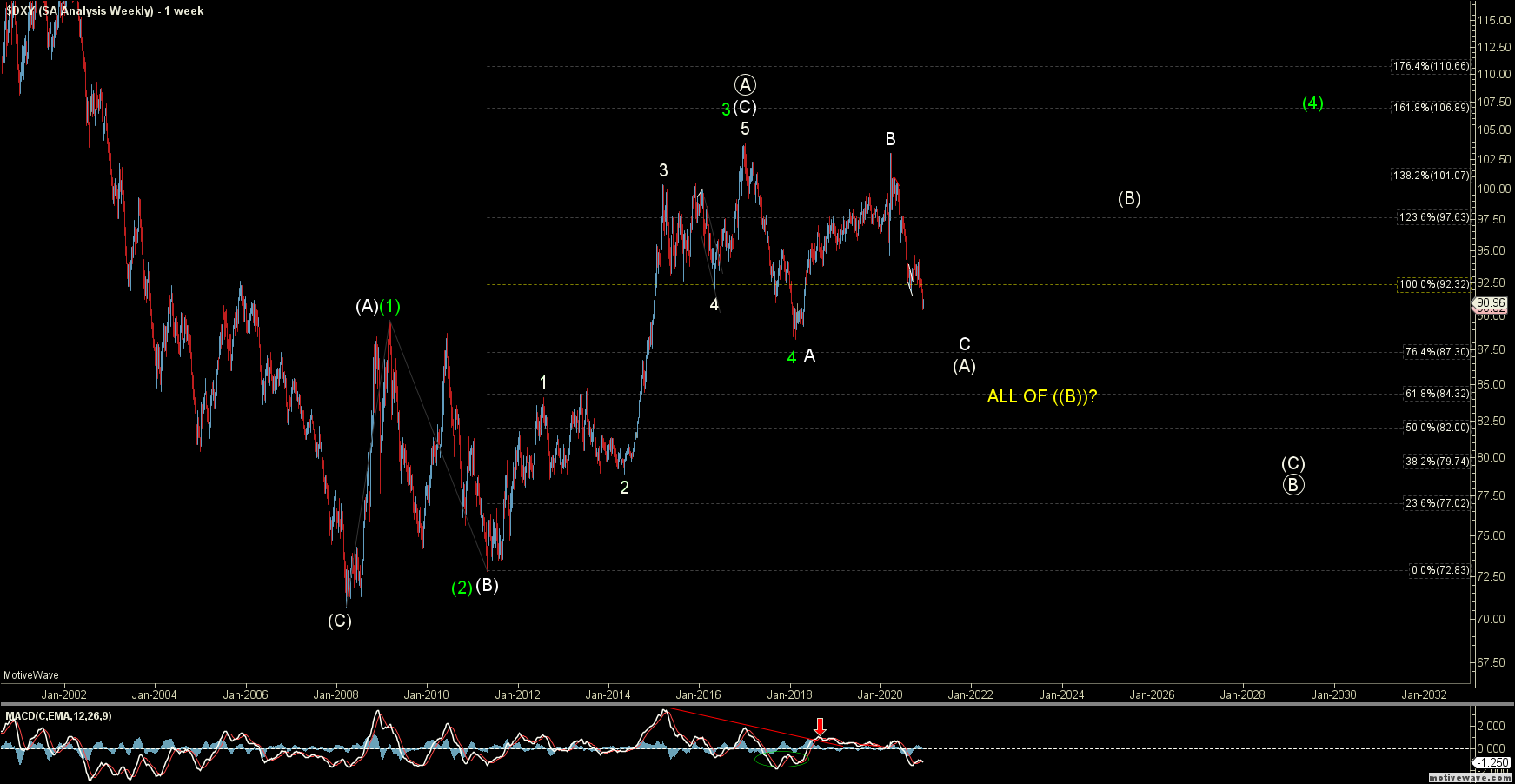 $DXY (1 week)