A Stock Waves Energy Name Following The Fib Pinball Script
CDEV has been one of our favorite energy names since Fall of 2020 when we identified it coming into a wave (2) bottom just under the 76.4% retrace at under 50 cents.  
The stock has followed through to the upside inside wave (3) in ideal Fibonacci Pinball fashion.  It has provided us with several additional entries and scalp plays. While many members reluctantly trimmed amazing profits into the $7 range in May/June of 2021, it held beautifully as our 4 of (3) RIGHT at the 382.% retrace and 200MA on Aug 20. It rallied 112% off that low to the possible top for all of a muted 5, but we were on the lookout for a potential wave ii in a much more extended 5th as an ED. 
CDEV held support for our ii in Dec in the 5.30s (see chart) and has been advancing nicely in the iii since then, up another 75% so far and potentially breakout out in the heart of the smaller degree iii of (c) of that third!
The chart in December 2021:
Longer-term (6-hour) chart as of today.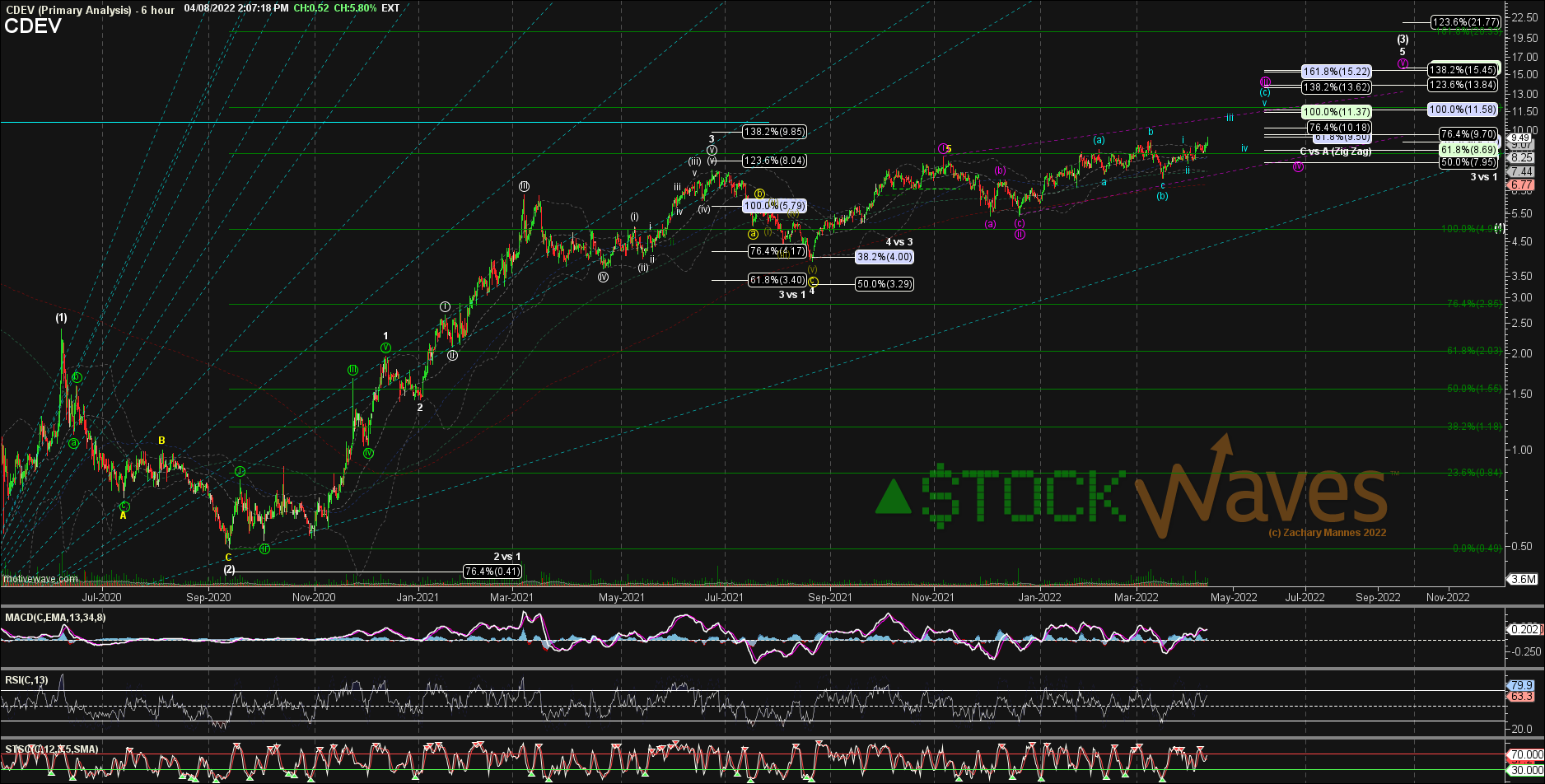 Shorter-term 1-hour chart as of today: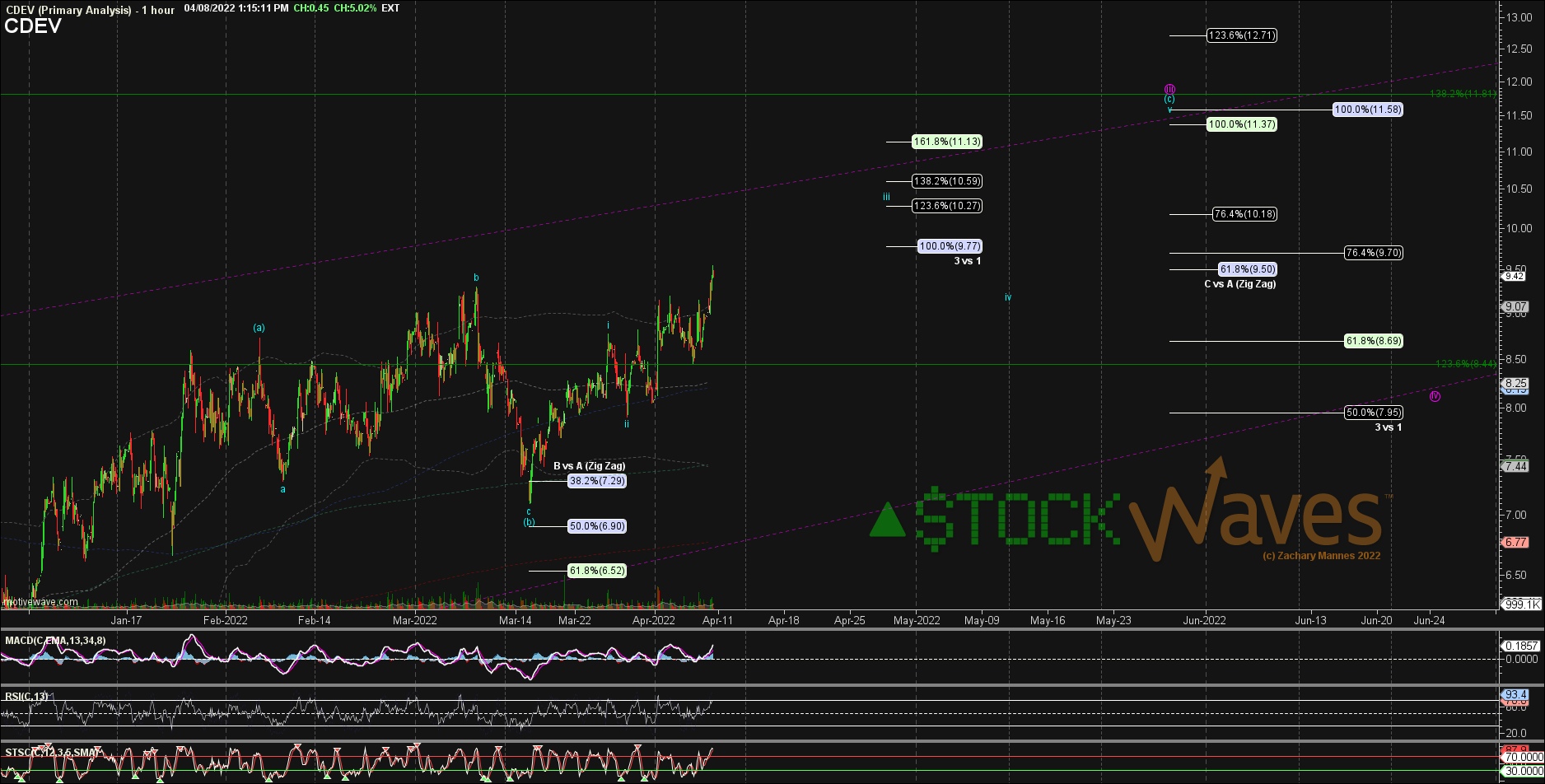 CDEV - Primary Analysis - Apr-08 1315 PM (1 hour)