5 Stocks Looking Higher in 5th Waves
Freeport-McMoRan Inc. (FCX) is looking higher in a possible 5-wave up-move. It appears to have completed the first two waves, labelled "(i)" and "(ii") on the chart, with an a-b-c retrace of the recent move off the May low.
The stock has a nice set-up from the current support region in the $16 area towards the $22-$23 region to complete wave (iii).
The Boeing Company (BA), one of the main components of the Dow and contributing to its huge extension in December and February, has come down in a 4th wave off its February highs and appears to have bottomed on its way to a very extended 5th wave up.
The stock, however, has declined in recent weeks in a sub-wave lower, and if it doesn't hold support here in the $330's, a break could send it down towards $300-$280 in an "alt" wave 4 bottom.
Nonetheless, an extended move higher is expected into the first half of 2019, with the 5th wave pointing towards $600.
Industrial Select Sector SPDR ETF (XLI) also appears to have bottomed in a 4th wave, and now has a 1-2 set-up for an extended 5th wave higher that could take it towards $90 in the first half of 2019.
Rockwell Automation Inc. (ROK) has had a solid upside reaction off its 4th wave bottom, setting it up as well as the other stocks noted for a 5th wave rally. The stock appears to have just completed a sub-wave down within this 5th wave, with the next sub-wave up targeting the $216 region later in the year.
Lastly, we look at Westlake Chemical Corporation (WLK), which looks similar to BA in that it could dip a little deeper, thereby continuing the 4th wave down before resuming its rally.
If it does dip, it should hold in the $100 region and go on to reach $150 by the end of the year, with the 5th wave target pointing to around $167 in the front half of 2019.

See our detailed video chart analysis on these stocks.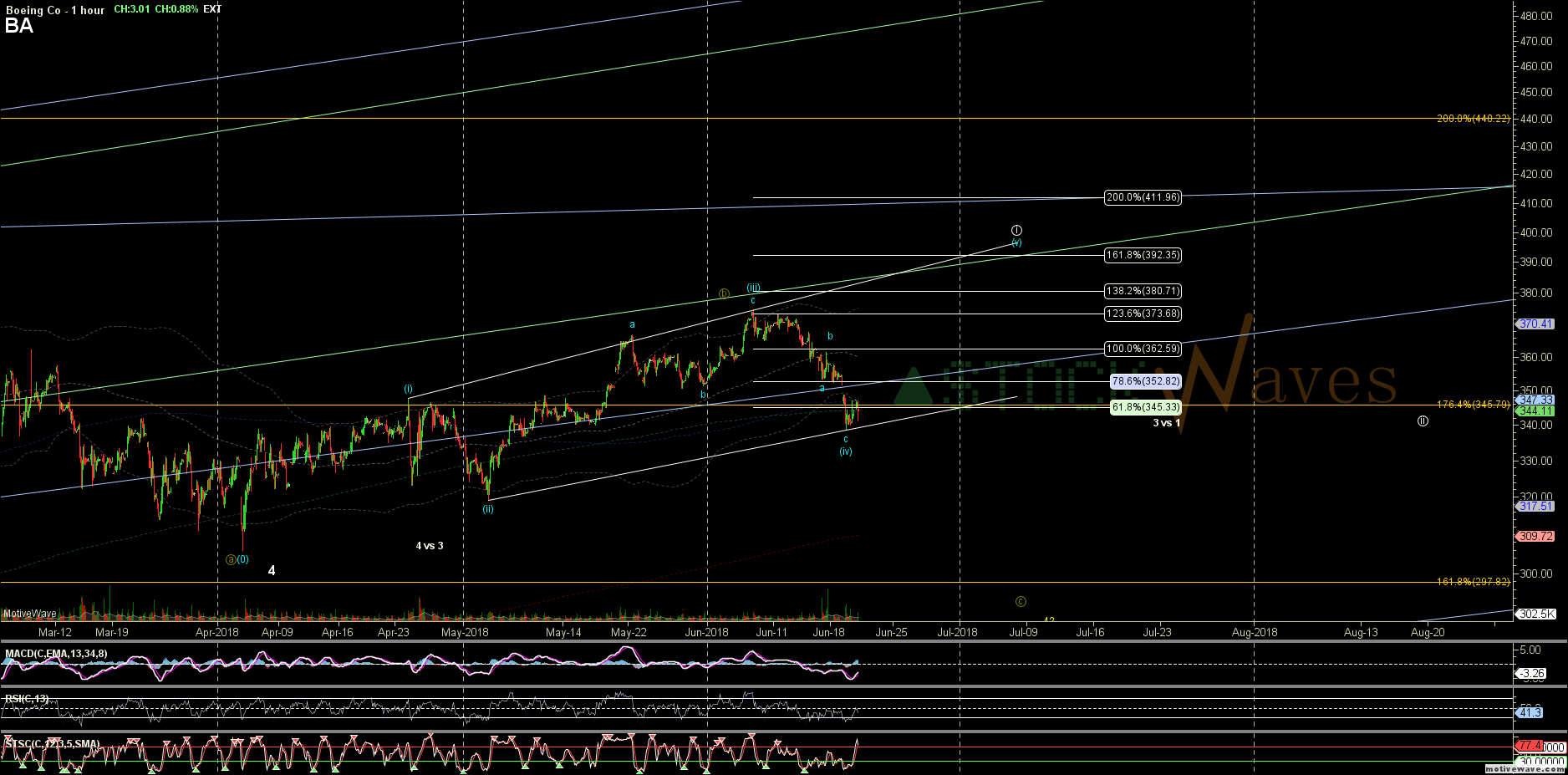 BA - Primary Analysis - Jun-20 1001 AM (1 hour)