Market Analysis for Sep 8th, 2022
Educational
Today's high and low thus far = 4010.75-3942.75.
See premarket parameters of 4015-3950ish.
We bought the dip at 3947 at RTH open and played the setup mostly VWAP for highest probability portiom.
Hope you're learning, earning and smiling on the train🚄
I may be done trading for the week and just trail the small leftover winning position from Wednesday's LOD entry.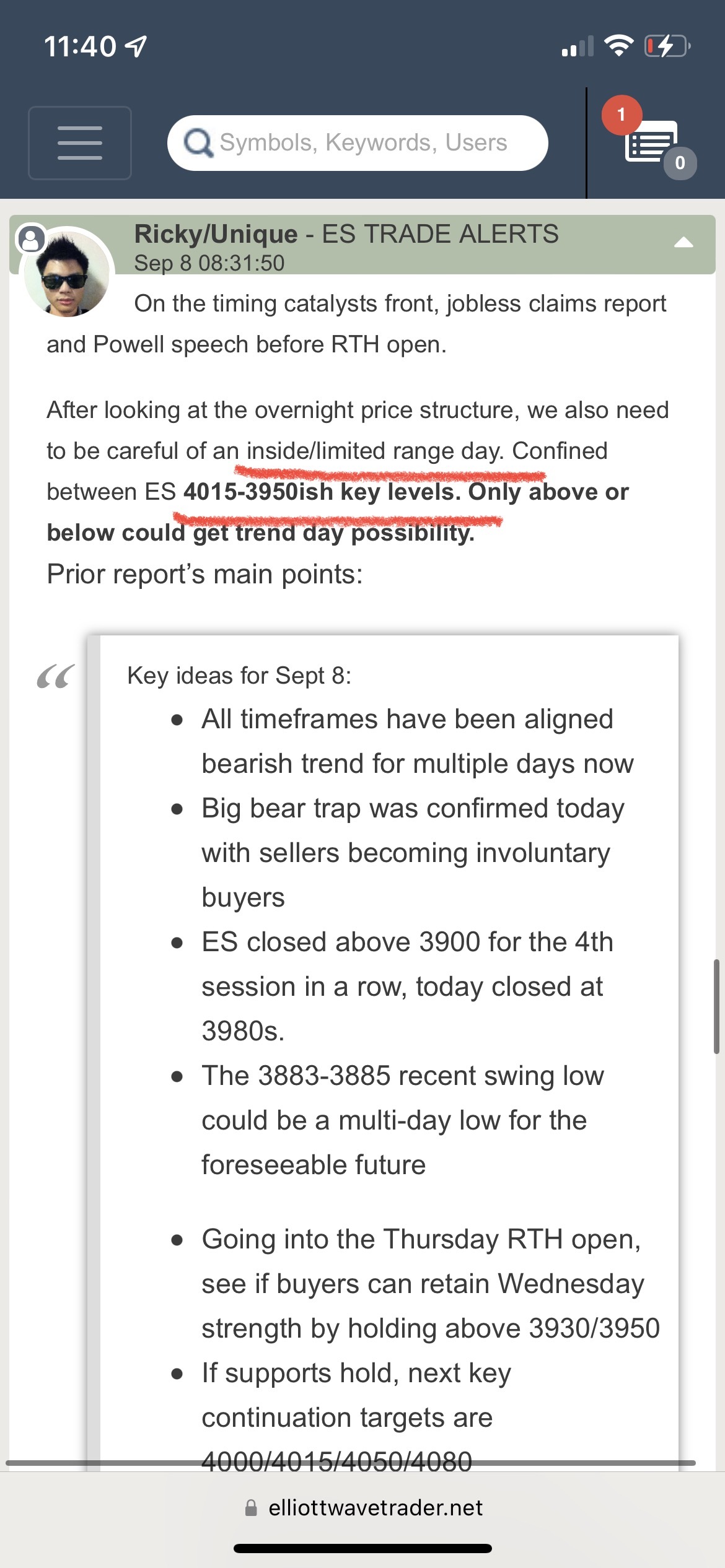 72204DD2-80F4-44A3-8AA1-8BB89DF47609