Market Analysis for Jul 29th, 2021
Market Updates + Upcoming Schedule
No big surprises yet with the grind up action, ES price action has followed Ricky's proprietary projections since Monday's KISS report.
ES dipped into the 4365-4375 support region and now hovering at 4420 weekly highs region, getting ready the acceleration/breakout into 4480-4450 targets. Raise stops, ride train till da music stops, rinse and repeat.
Heading into Friday, it's one of the most bullish days given this year's stats. 
Scale out short-term profits accordingly, level by level approach. Know your timeframes
Then, we need to a little more careful because of weak seasonality stats in August for S&P 500.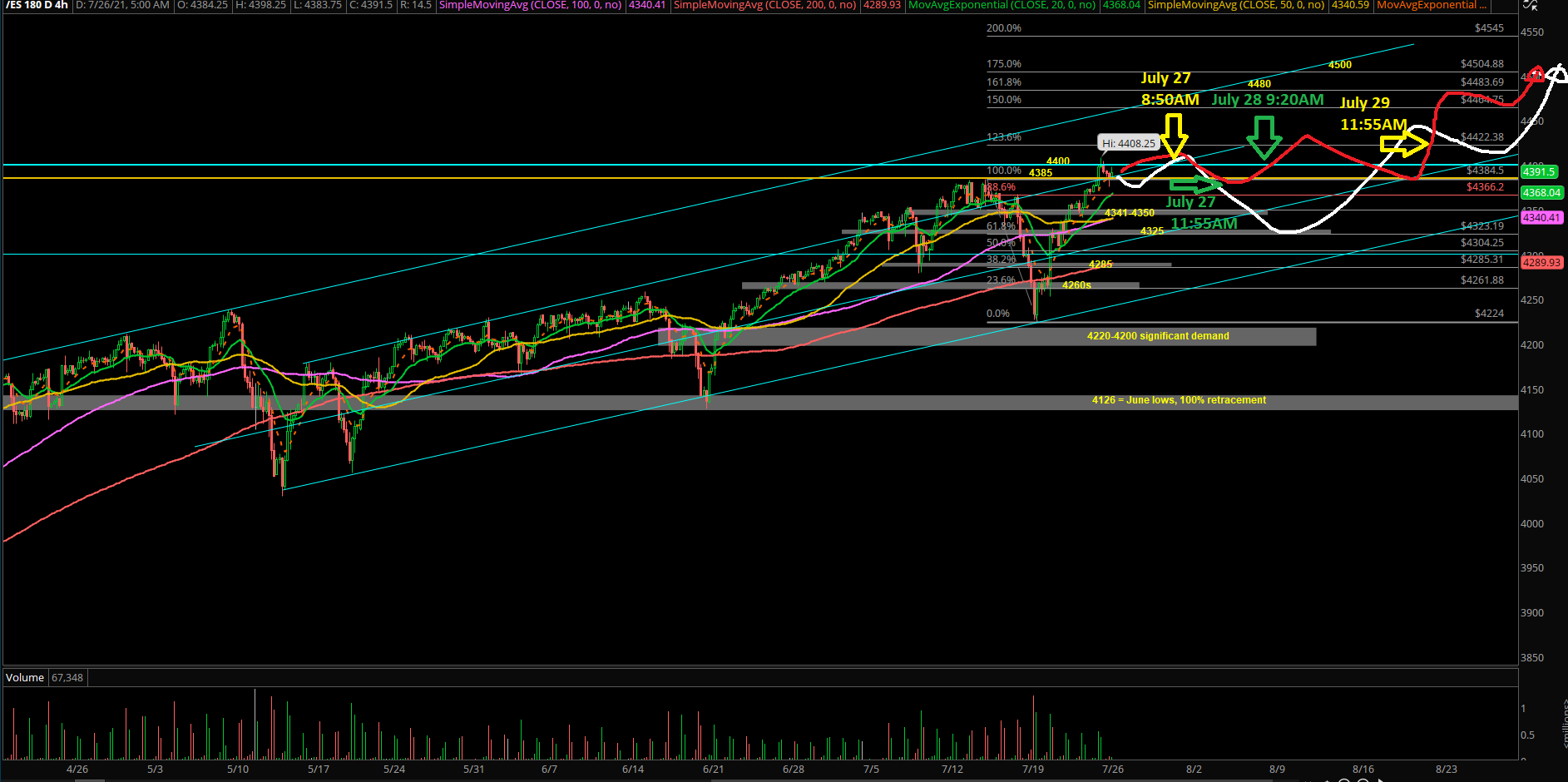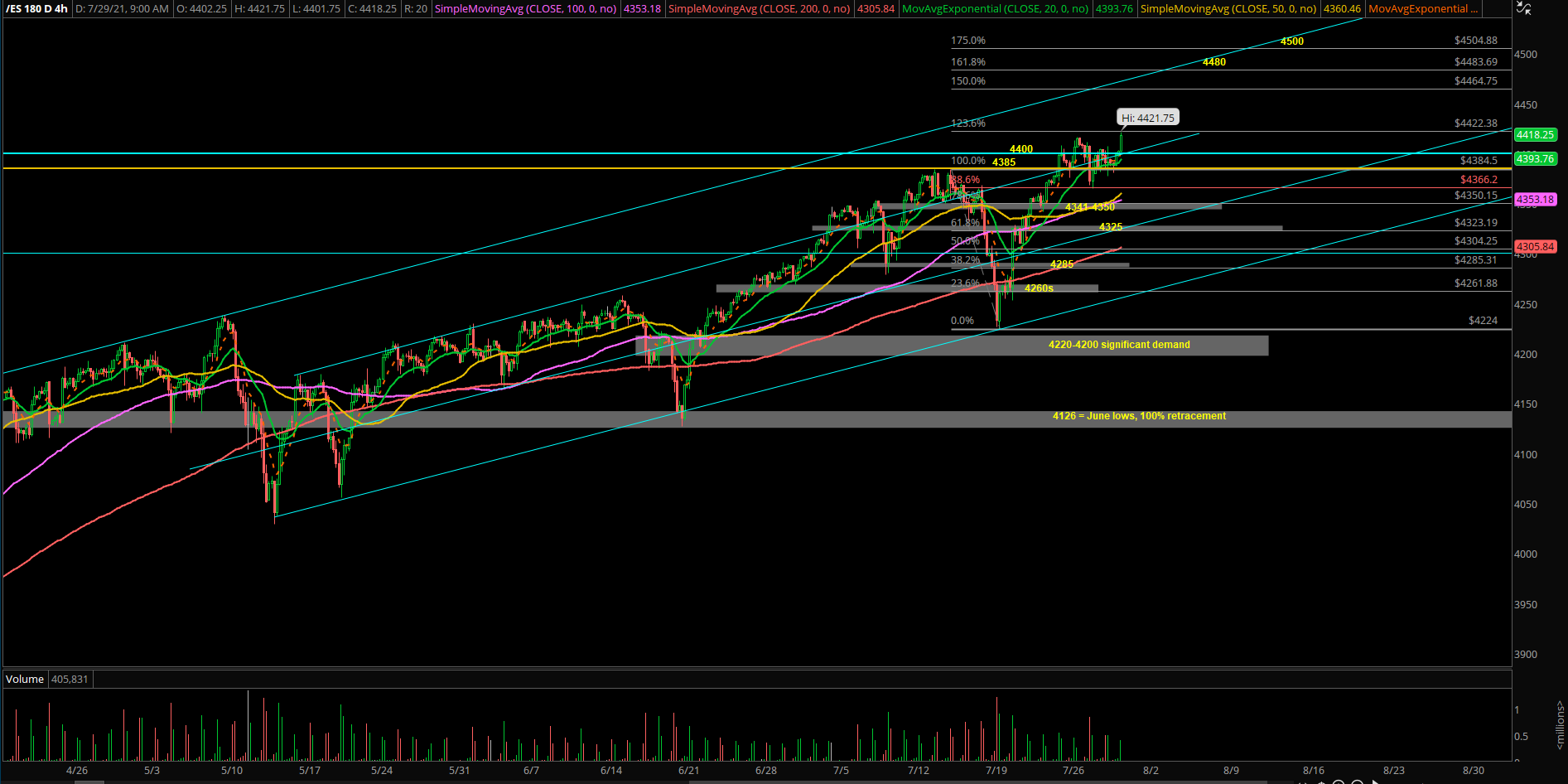 Bonus: rotations into RTY remain very bullish. Shared a freebie in the main room. 
Another sample of my prescient and actionable work from my room 👇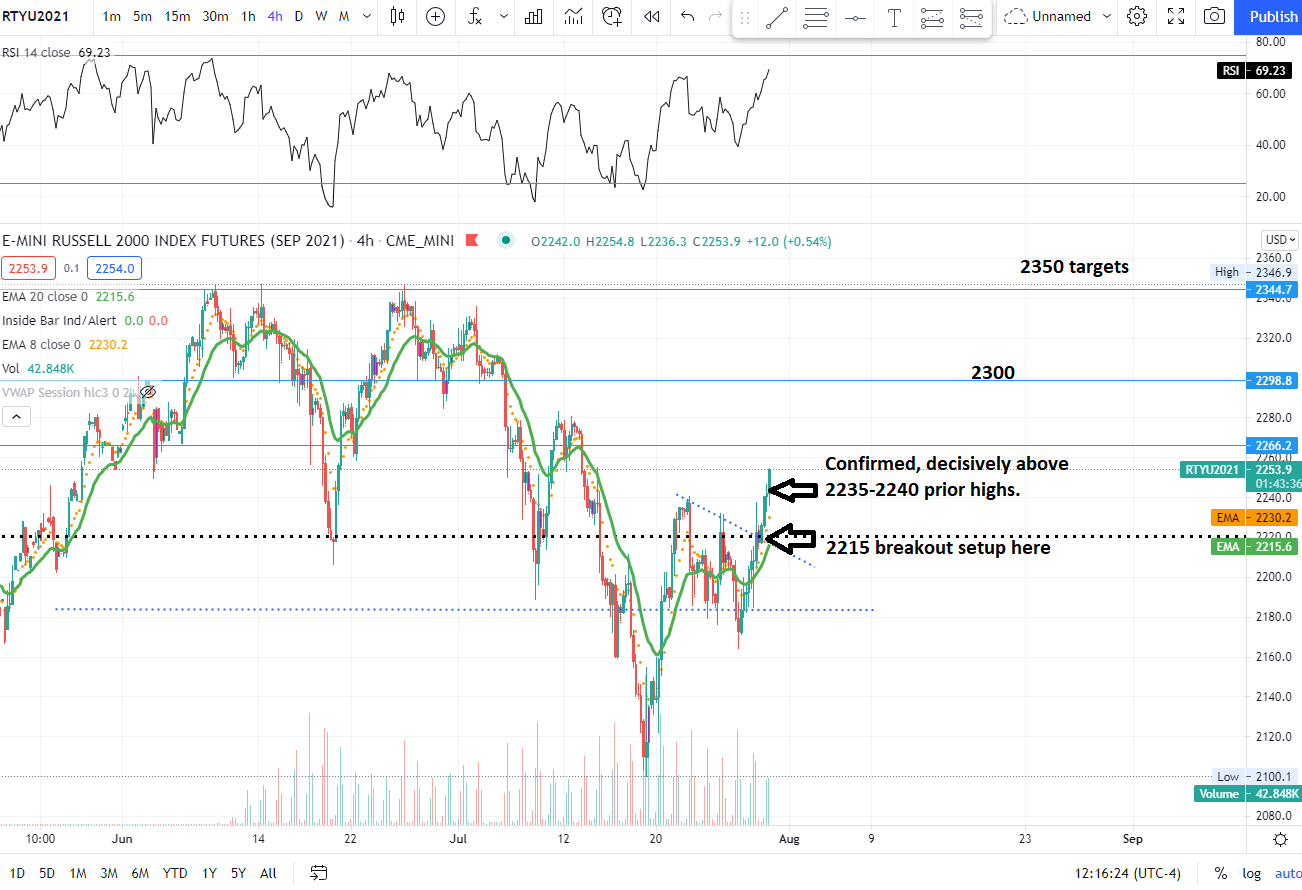 Ricky will be travelling for a week starting tomorrow. Will be back on Monday August 9th. Apologies for any inconvenience 👍