Market Analysis for Jun 30th, 2021
Hope you are enjoying Ricky's freebies...sharing is caring
Trim and trail partial profits into the long weekend as we approach targets(not many people here trade forex😎 )
Overall, DX/dollar and USDCAD going as expected given the C&H bullish formation from couple days ago.
Given out freebies DX at 91.8 and USDCAD at 1.233 on June 28th.
Now, DX at 92.42 and USDCAD 1.24. Immediate momentum favourable until price proves otherwise📣
At this point, free(breakeven) rides for everybody that boarded the trains.
---
For those learning, read prior threads and pull up a daily chart.
June 28 context: https://www.elliottwavetrader.net/trading-room/thread/7071981
Freebies 👇

DX/dollar and USDCAD bull flagging on daily and building out a C&H pattern. Targets 93-93.5 and 1.25-1.265 next.

Immediate momentum fails if June 23 low goes.
June 29 context: https://www.elliottwavetrader.net/trading-room/thread/7074460
Lazy River Trading, Keep It Simple Stupid👇

DX/dollar and USDCAD doing well and accelerating towards their respective targets.

Feel free to set these 'freebies' as breakeven/free rides if you're riding with me from yesterday's ~10am post.

Don't wanna own these if yesterday's low goes...it would mean immediate momentum fizzled out...move on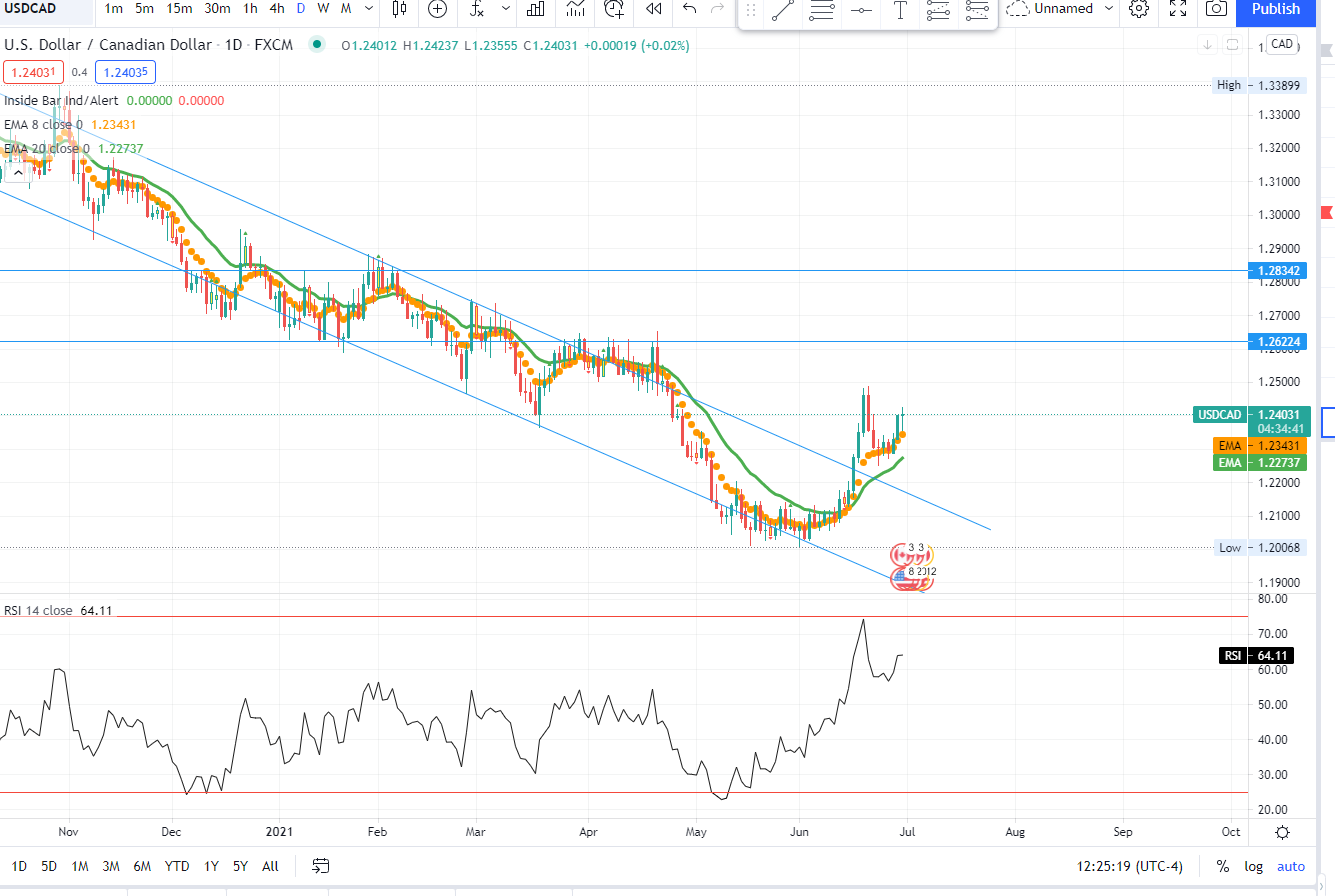 USDCAD JUNE30_DAILY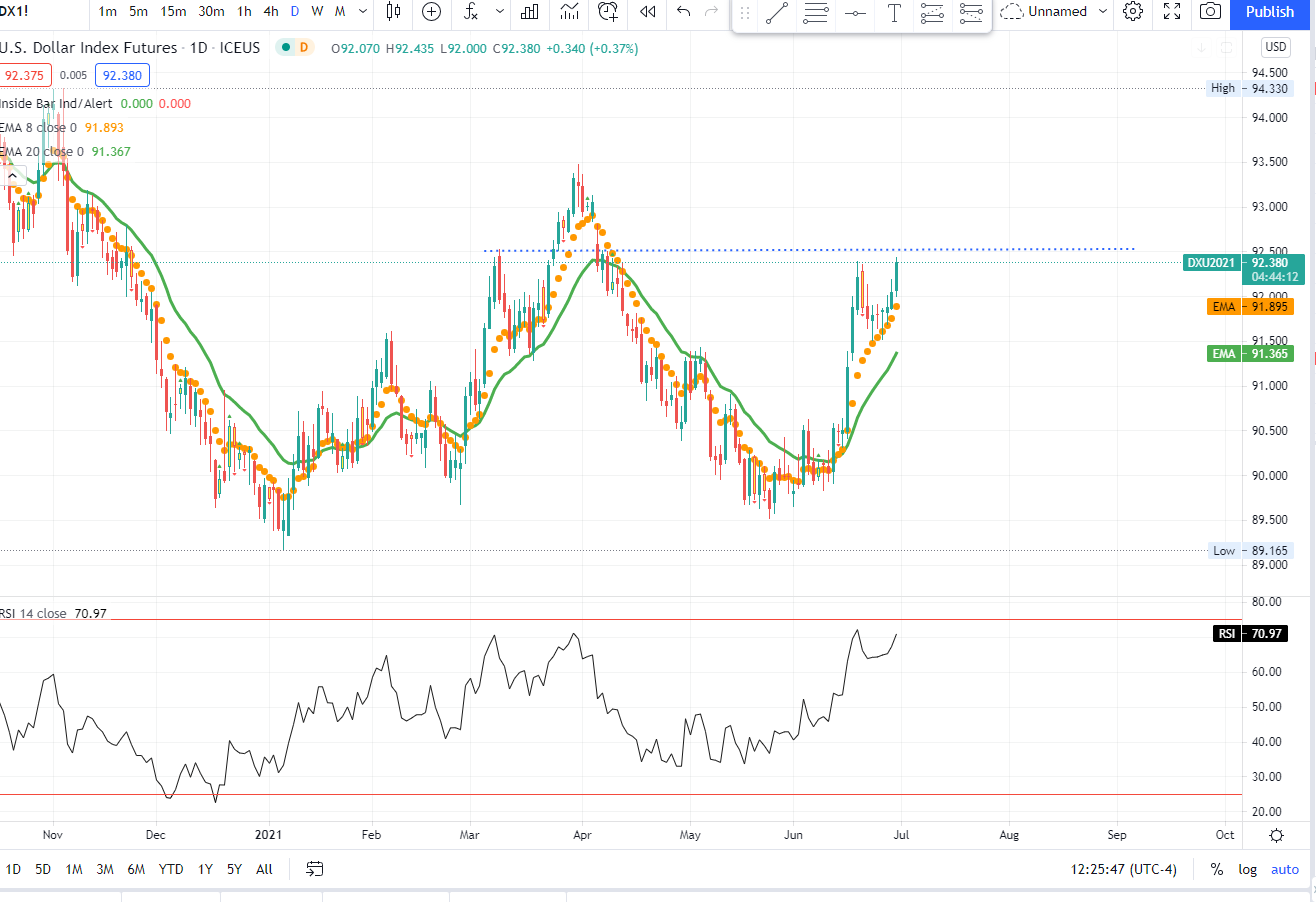 DX JUNE30_DAILY