Market Analysis for Jun 15th, 2021
AAPL waking up from its multi-month slumber...keep tabs on next rotation to outperform/breakout. Similar to the other 6 bullish setups on weekly+monthly timeframes and NVDA before the breakout acceleration. Do some homework if you haven't already.
AAPL price getting coiled/firmed up, ready for range expansion eventually. Current thoughts: targets150-160 next, multi-week timeframe. It ain't immediate ready if falls below 120-115 zone.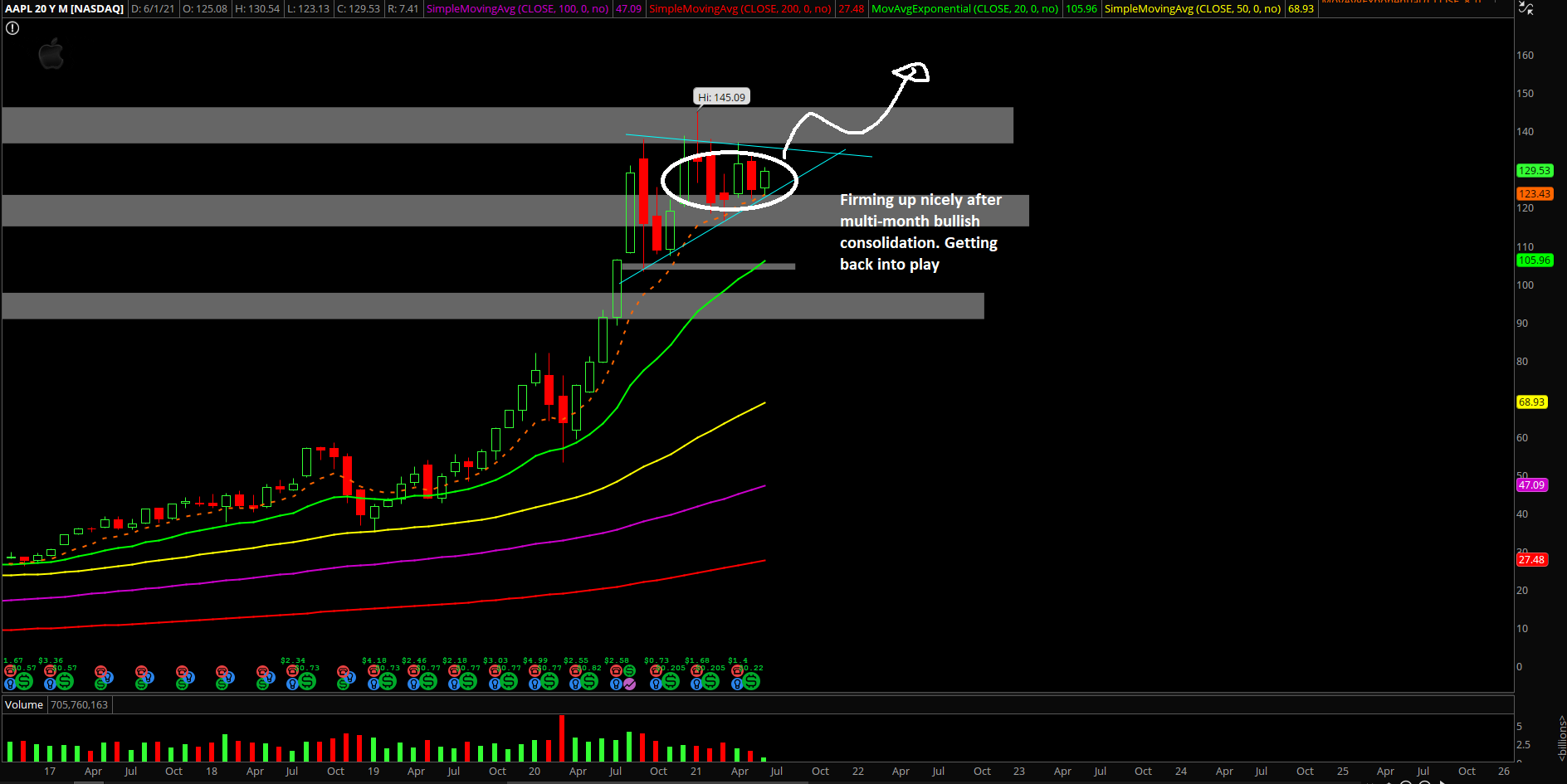 AAPL JUNE15_MONTHLY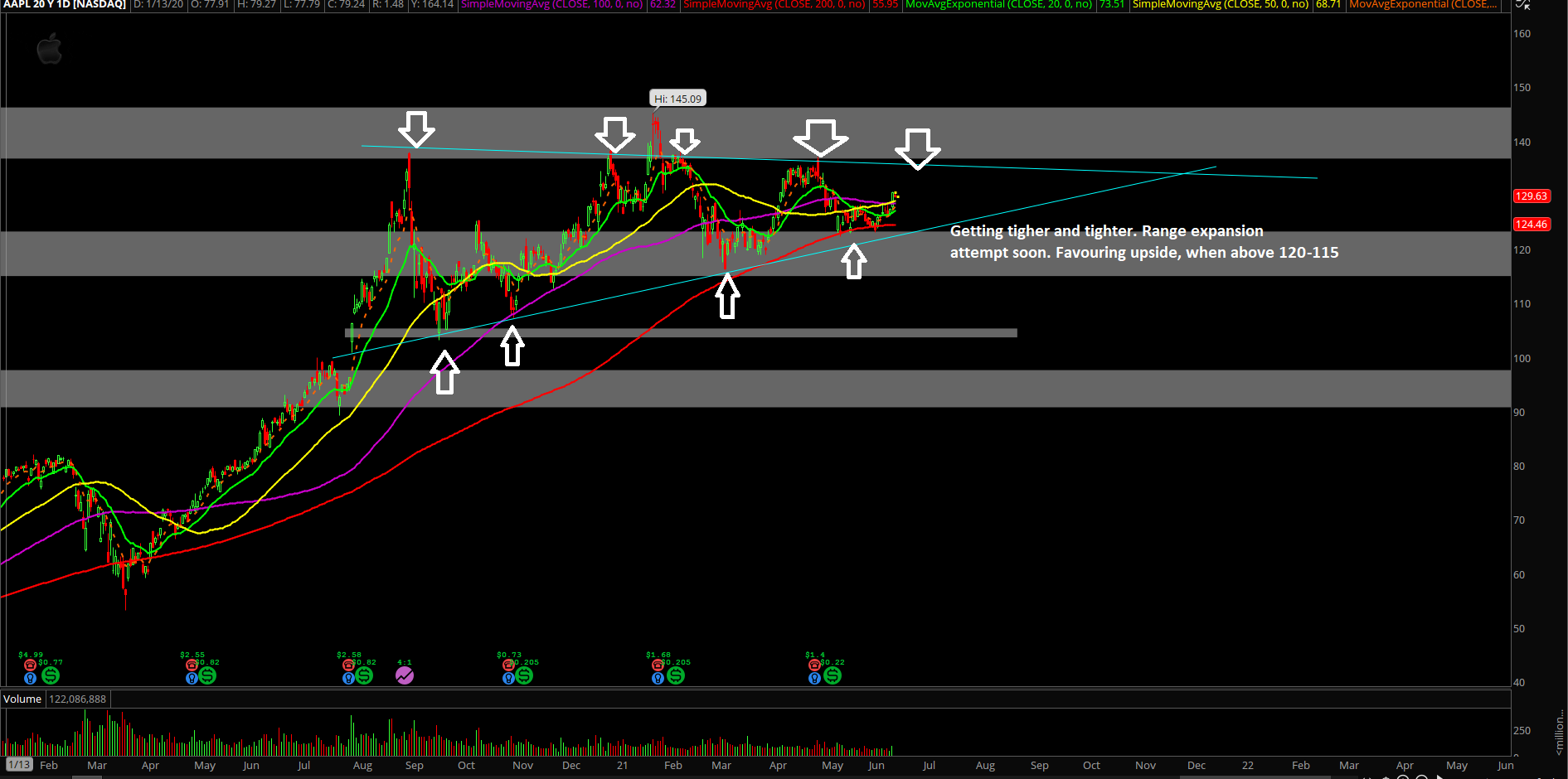 AAPL JUNE15_DAILY