Market Analysis for Mar 2nd, 2021
Some crucial mistakes that I wanted to go over really quickly…hope you learn something!
For reference, key levels derived from homework going into today were 
3885, 3878, 3862 + overnight low = 3866.25 , 3850 (absolute must hold if trend week bulls' setup)
Tuesday March 2 ES scalping mistakes stemmed from last week's Feb 24 mistake. 
Overall, see how discipline played an important part. 
Being impatient and wafting for more key levels to be hit to acquire a great average for riding the train for potentially into end of week highs (new ATHs target + trend week setup established from Sunday night lows)
This mistake of being impatient on the ES scalpes spiralled into having terrible average cost for trade #1 and misplaced the stoploss on the second trade
1st trade was long ES 3894, stop 3884. Terrible entry/got trapped
Setup/reason: Tried to play a breakout of the tiny intraday triangle an hour after RTH open.
 Frontran a potential mini feedback loop setup. Very bad mistake on a range day….
 Immediately got taken out to the cleaners, -10pts or -1.5% of futures account if you follow the risk management guidelines. Or whatever risk % you utilize per personal rules.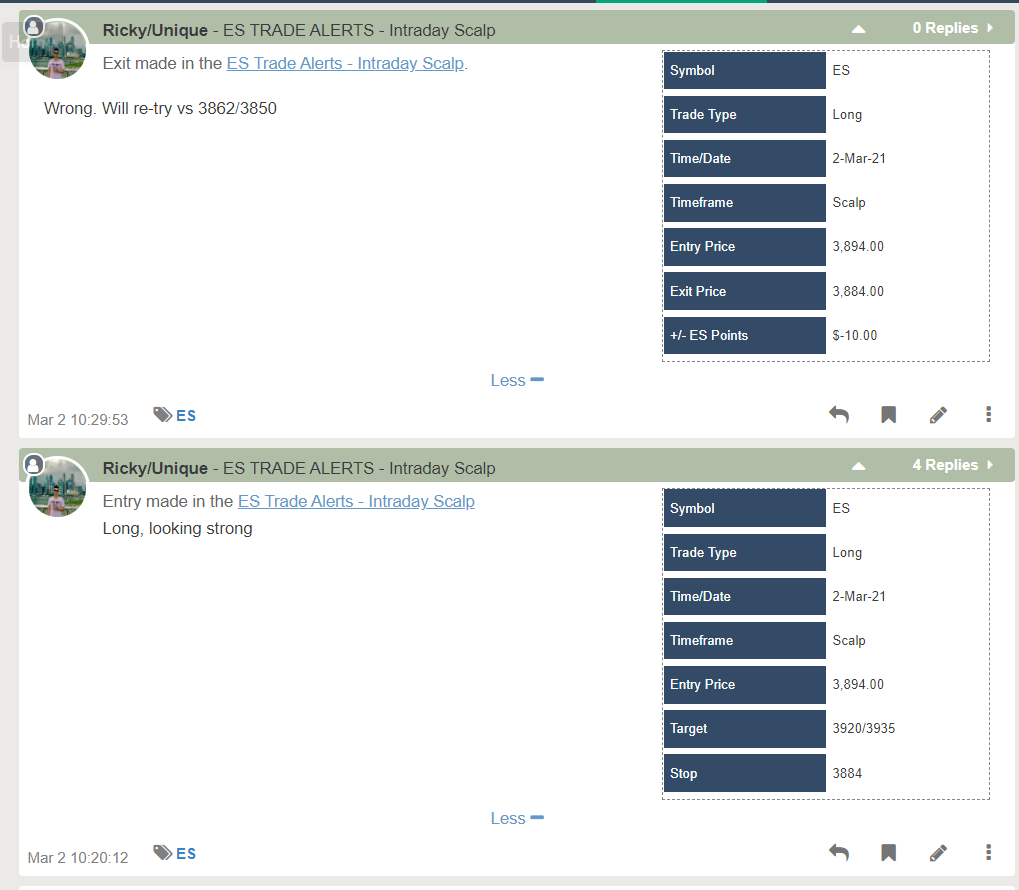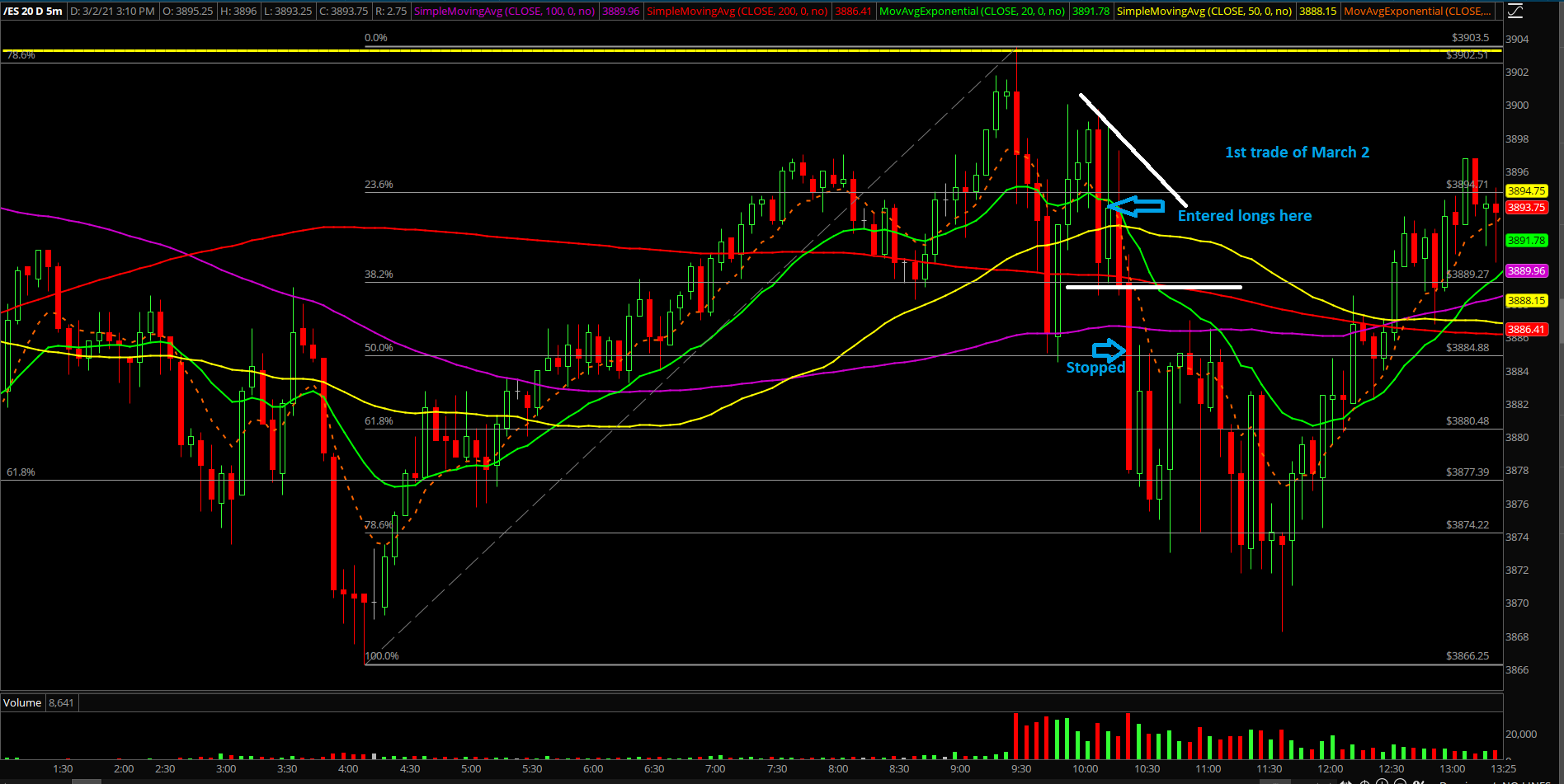 2nd trade, Long 3883, stop 3872 = poorly placed stoploss order. 
Stoploss order should had been placed underneath 3866 overnight low or utilized the 3862 key level, tried to cheat with bigger position size, tighter stop…etc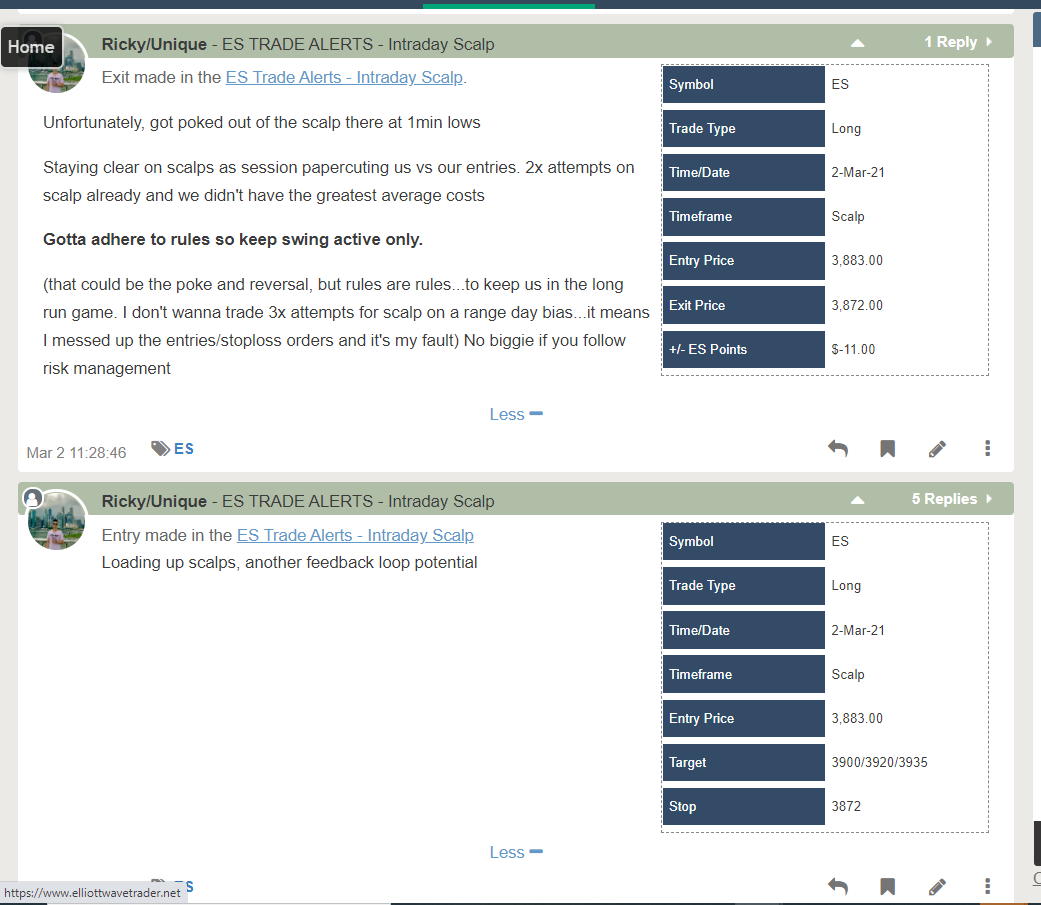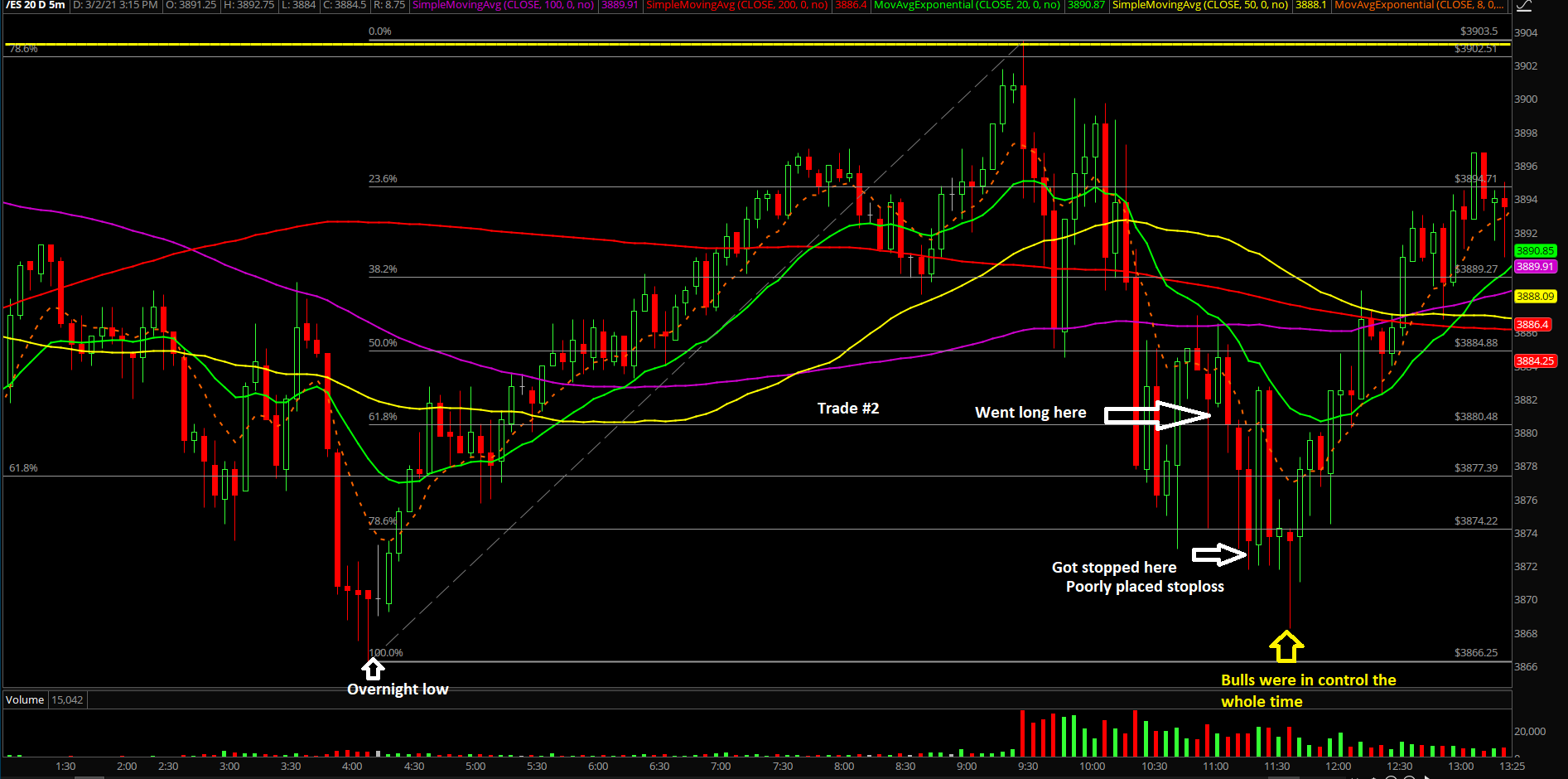 Remember Weds Feb 24? The mistake we made, but we ultimately got lucky and profited….
We went long at 3870, average exit was 3883
3855.5 low of day, our stoploss was 3855. (stoploss should had been under 3851.75)