Market Analysis for Mar 2nd, 2021
CL / Crude Oil - Sprinkled many freebies here and there....
As discussed, very easy + methodical bull train on oil for the past few months that we rode on and off generating insane amount of alpha
Context: many targets have been fulfilled, $55, 57, 60-62 high end zone of the multi-year resistance.
Now, it's March 2nd and after the current 3-4 day consolidation pullback it has hit its daily 20EMA....waiting for it to base vs $58-59 to fetch another on-trend bull train ride.
If you look closely, the CL bull train last touched daily 20EMA Feb 1st, 2021 to refuel and then subsequently broke out higher on Feb 2nd as we noted. This powerful train rode the daily 8EMA higher lows and higher highs for 1 whole month.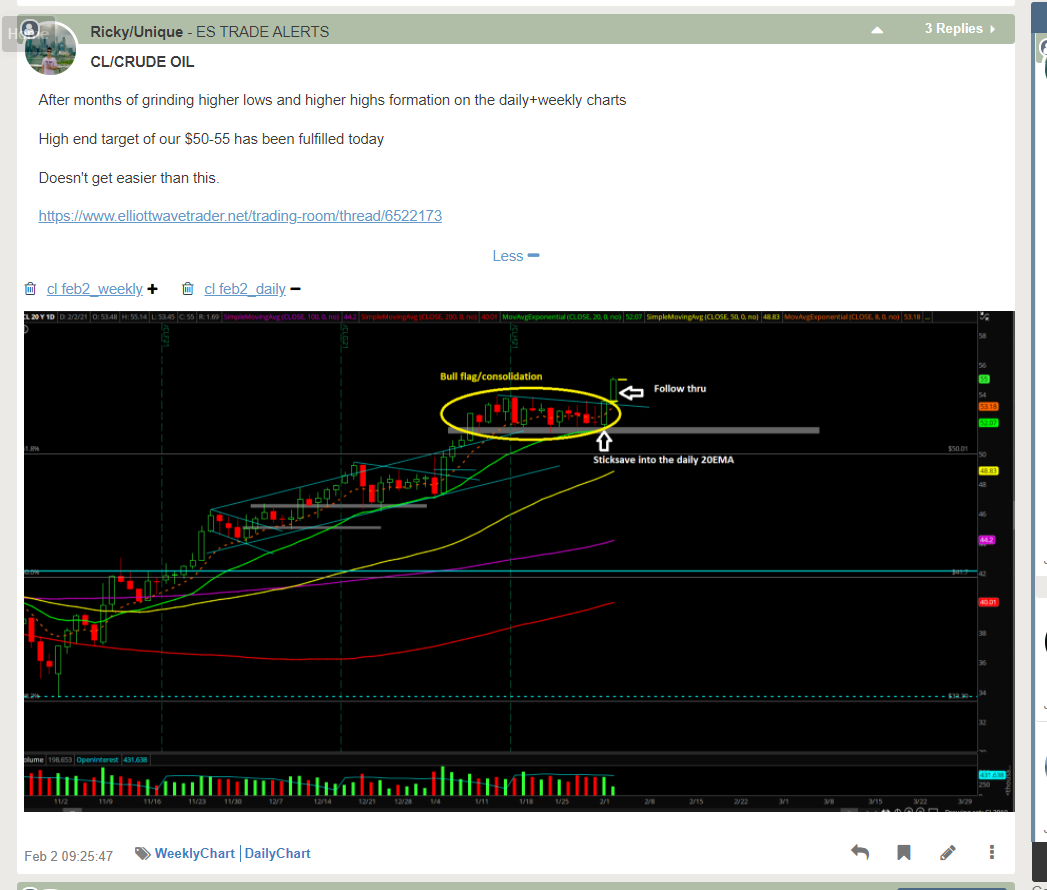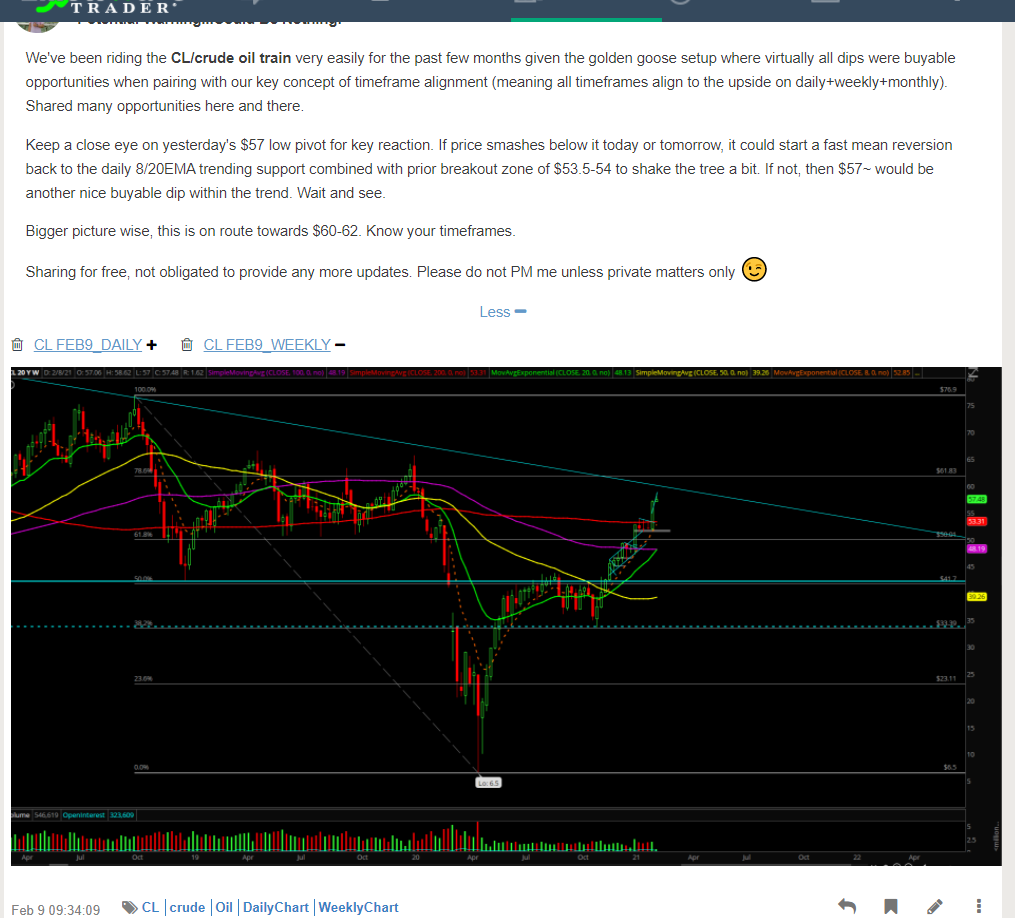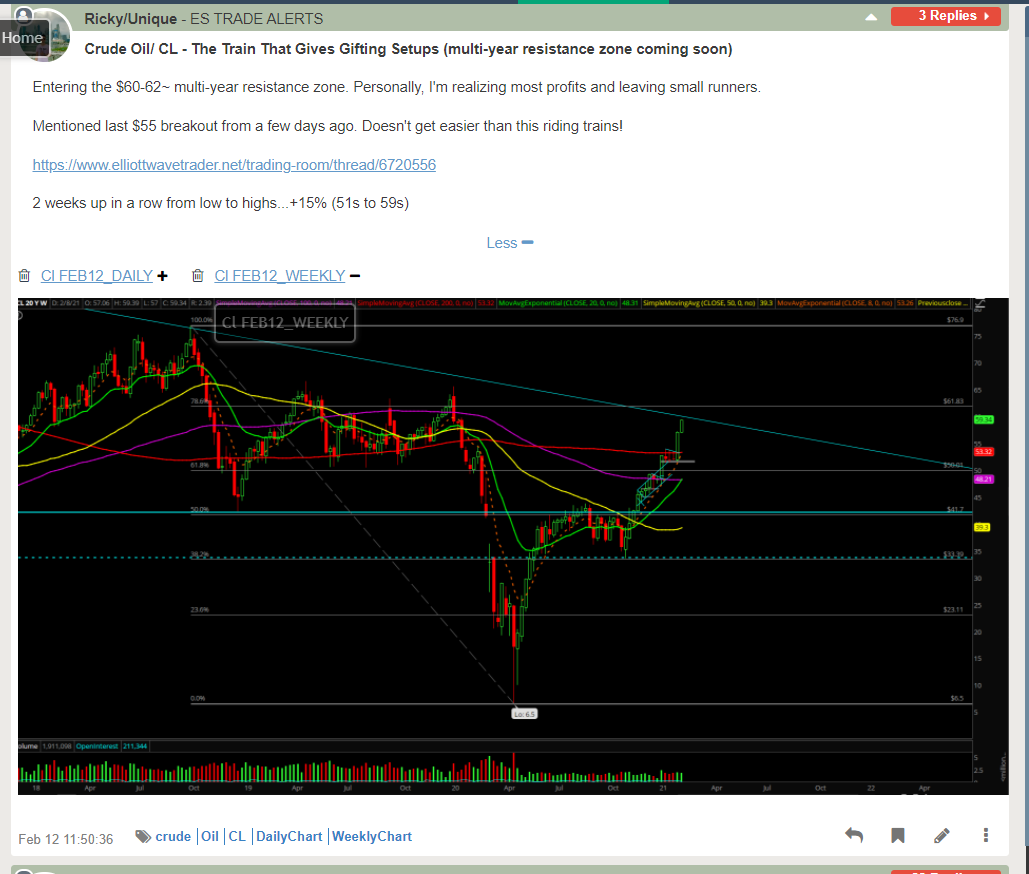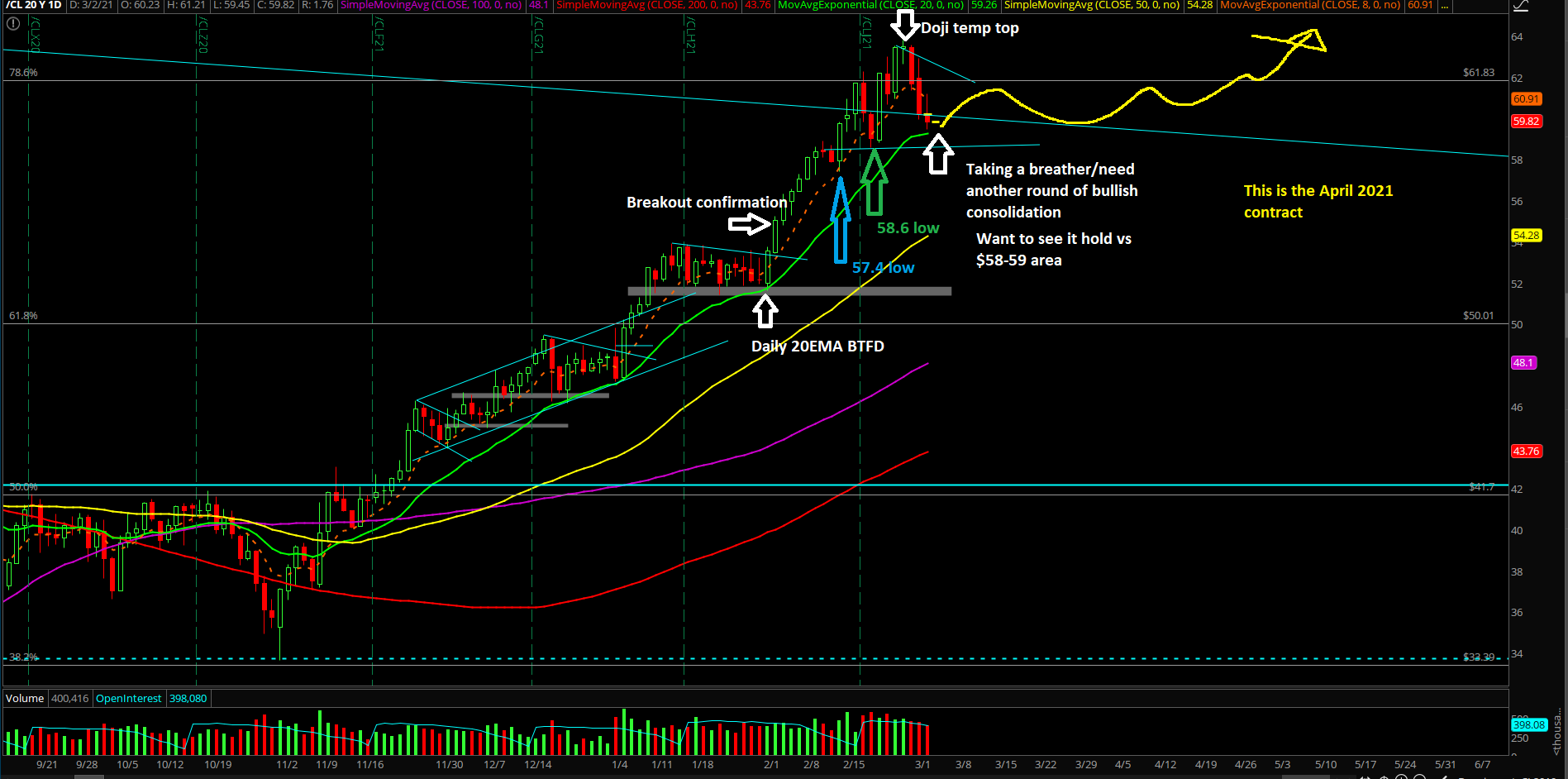 CL MARCH2_DAILY